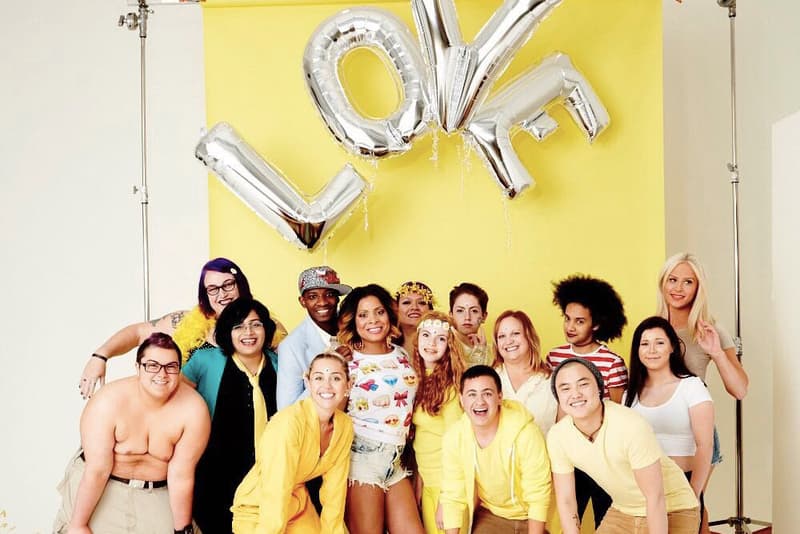 Health
In Honor of Pride Month, Here Are Five LGBTQ+ Charities You Can Donate to Right Now
Even the smallest amounts can make a difference.
In Honor of Pride Month, Here Are Five LGBTQ+ Charities You Can Donate to Right Now
Even the smallest amounts can make a difference.
Pride month is in full swing with an array of events going on worldwide and even themed product releases, there's plenty of ways to show or voice your allegiance to LGBTQ+ communities. Whether it's taking part in organized Pride parades or purchasing items from brands that support non-profit organizations, everyone has the opportunity to make a difference. For those of you who are able to volunteer your time or make a cash donation of any amount, we've rounded up just five of the many great charities that are making a real difference to the lives of LGBTQ+ people worldwide.
Read on to hear more about the groups and remember that advocacy, support and monetary donations, no matter how small, can result in a huge change.
---
Human Rights Campaign is actually the largest national LGBTQ civil rights organization in the U.S. Founded in 1980, HRC has fought for issues, locally and nationally, and has undoubtedly aided in raising awareness and leading the conversation around acceptance and equality for LGBTQ people in the U.S.A. and globally, too. It counts the likes of Demi Lovato, Titus Burgess, Anne Hathaway and Caitlyn Jenner amongst its 3 million+ supporters and offers a plethora of options if you'd like to voice your support. From proudly displaying a HRC sticker to fundraising, volunteering your time and services and of course, donating money, there's many ways for you to get involved – find out more at hrc.org.
Founded by Miley Cyrus, the Happy Hippie Foundation was created to support and help provide basic resources to homeless youth, with a special focus on LGBTQ+ and other more vulnerable groups. The foundation aims to help through providing support services, education and employment opportunities to the at-risk groups who need it most. It's also privately-funded, which means 100% of all donations will go toward the cause – that includes a percentage of funds raised by Miley Cyrus' Pride collaboration with Converse.
GLAAD started life in 1985, led by a team of LGBT members of the media as a response to the derogatory and sensationalized coverage of HIV and AIDS in the New York Post at the time. Since then, it's had a particular focus on the media's representation of LGBTQ+ individuals and has tirelessly campaigned for the use of more accurate and considerate terminology when reporting on the community and its stories. GLAAD has fought for marriage equality, more LGBT visibility in the mainstream media and has produced many notable – and award-winning – advertising campaigns. It also holds annual media awards and has worked with the likes of eBay and ASOS to bring wider recognition to the cause. Find out more about it's landmark contribution to LGBT rights here.
Lady Gaga and her mom, Cynthia Germanotta, created the Born This Way Foundation, named after the artist's album of the same title, in an effort to create a "braver, kinder world." The foundation has initiated a number of localized community and school groups as well as a nationwide "Born Brave Bus" that followed Lady Gaga on tour and acted as a youth drop-in center and an initiative against bullying and homophobia. It also places a focus on the importance of mental and emotional health and has created a number of resources to better inform and educate individuals about mental wellness. Learn more about the the Born This Way Foundation on its website.
What started life as a YouTube video sharing a simple, but overwhelming, message of support for LGBT individuals in 2010 has spawned a global movement that reassures the LGBT community, in particular, the youth, that things will get better. Now, over 60,000 have shared their own, personal It Gets Better stories and have inspired hope and solidarity with countless people worldwide. The organization also offers multiple resources including films, books and free EduGuides to help educate and empower LGBT youth. Find out more about the program and how you can get involved over on the website.
Share this article