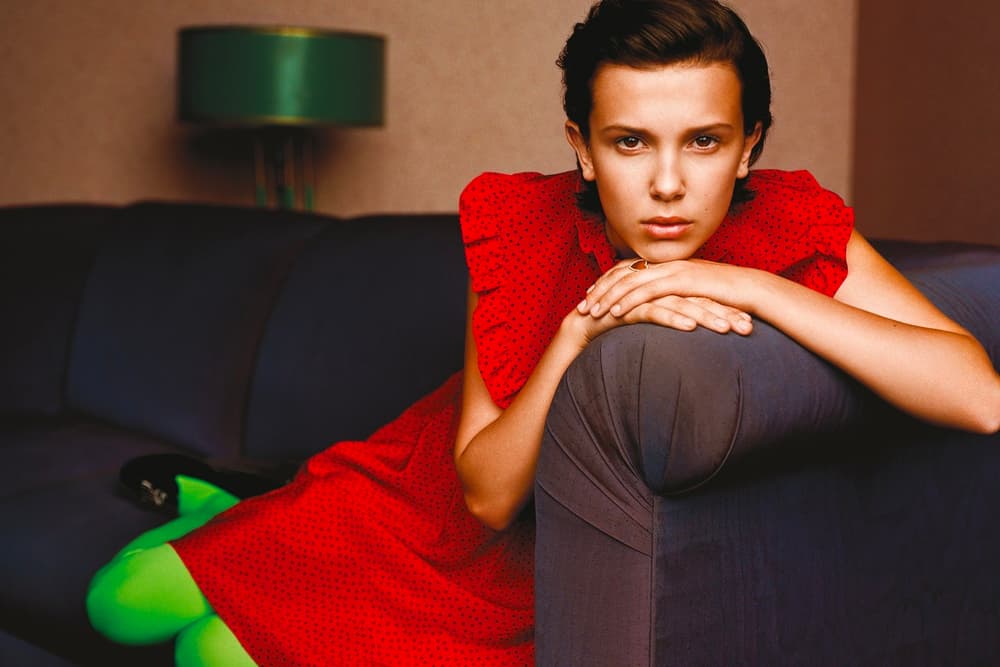 Culture
Millie Bobby Brown Deletes Twitter After Becoming the Subject of Hateful Online Trolling
This seriously needs to stop.
Millie Bobby Brown Deletes Twitter After Becoming the Subject of Hateful Online Trolling
This seriously needs to stop.
Stranger Things actress Millie Bobby Brown removed her Twitter account on Wednesday, June 13, after becoming the target of a series of hurtful memes. It all goes back to November 2017, when Twitter user @KelsFiona claimed that the 14-year-old star "aggressively pulled off" her hijab when she requested taking a photo with her at the airport. According to Mashable, @KelsFiona was suspended on the social media platform and her tweet was later deleted.
Despite how implausible the airport incident sounds, other Twitter users have created and continuously used the hateful hashtag #TakeDownMillieBobbyBrown, posting memes and obviously made-up stories about Millie being homophobic. As an anti-bullying advocate, the actress has publicly showed support to GLAAD's Together movement. Earlier this year, Millie also paid tribute to those who lost their lives in the Parkland shooting by wearing a jacket printed with "March For Our Lives" and the names of the victims while attending the 2018 Nickelodeon Kids' Choice Awards.
It remains unclear why these memes and false stories are generated. As of right now, Millie's second Twitter account @Milliestopshate, which is created to "share love and positivity" and "stop bullying," is still live. She has yet to make any public statements regarding this matter.
In other news, Millie has recently made a cameo in Maroon 5's music video for "Girls Like You." Check out the uplifting visual if you haven't already.
It started with this. Then she tweeted #takedownmilliebobbybrown which her followers jumped on and it became a full blown meme pic.twitter.com/AqDg04Vcwt

— j (@mydrugismybabe) June 10, 2018
#TakeDownMillieBobbyBrown Yesterday I got on the bus to go to school. I tapped my bus card and made my way to a seat. "Not so fast, dyke," The bus driver said. "There will be no DYKES on my bus." She threw me off of the bus and ran me over at 100mph breaking every bone I have.

— Grace (@gracalic) June 14, 2018
Here's my #takedownmilliebobbybrown story… I was eating a jar of pickles at the pride festival with my grandma and she came up and farted in my pickle jar and said "enjoy ur fart pickles, dyke." And proceeded to break my grandmothers kneecaps. Later she posted this on her Snap pic.twitter.com/qMtpJpjeYr

— em? (@idonotliketrees) June 14, 2018
---
Share this article