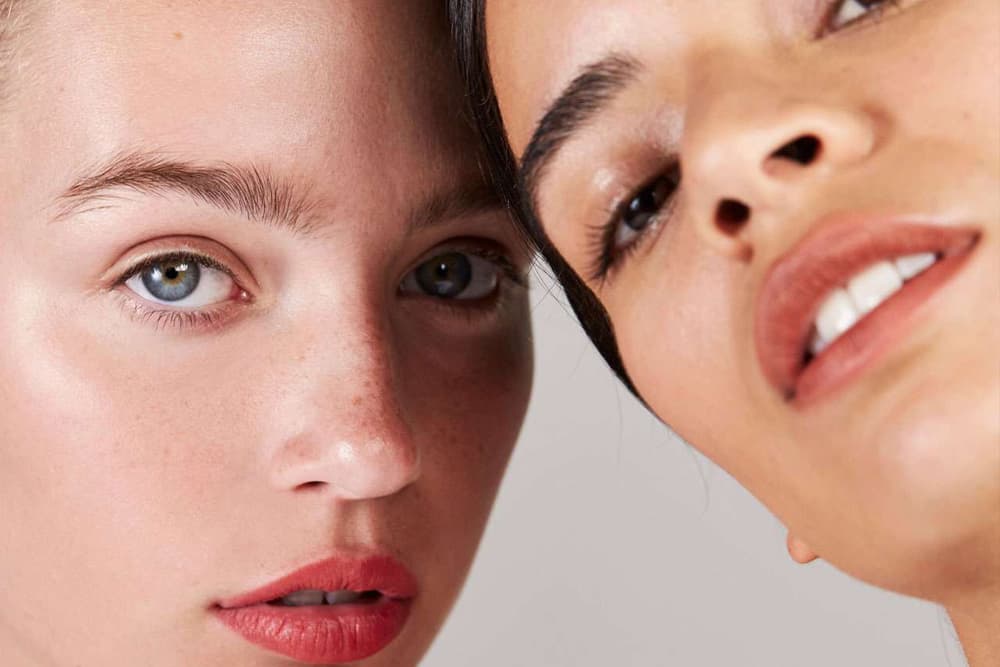 Beauty
5 Summer Makeup Hacks All Cozy Girls Need to Know
Keep your face on point throughout the season.
5 Summer Makeup Hacks All Cozy Girls Need to Know
Keep your face on point throughout the season.
Keeping makeup in place during the summer is a daunting task. All of the tips and tricks that worked throughout the year fail in the face of heat, humidity and sweat. Many ladies opt to simply scale back their beauty routines but less is not always more. It is possible to achieve a stunning look despite the warm weather — you just have to get creative. We've found five hacks that can help with things like foundation sliding off and mascara making a mess.
Peep our five favorite makeup tips below for some insight on how to nail a flawless look every time.
Set Your Face Twice
The jury is still out on BB creams. These tinted moisturizers are meant to serve as a lightweight alternative to foundations but they have their limitations. Those who wish to get medium or full coverage will often be disappointed by the sheer results. We recommend sticking with your foundation of choice and simply prepping your skin for what's to come. Products like Urban Decay's All Nighter setting spray can be misted on top of your primer to create an extra secure base for foundation application. It also prevents face oils from breaking up makeup prematurely. Don't forget to spray after as well for extra measure.
Waterproof Everything
It will be almost impossible to avoid water this season. Between the water activities and the humidity, at some point your face will come into contact with it. To avoid having your makeup melt off it's important to secure the strongest features of your face with waterproof items. Clean eyebrows and lifted lashes will help frame your face and give your eyes a lift without much work. Kat Von D Beauty and Too Faced have mastered the waterproof market providing a mascara and eyebrow pencil that ladies can wear without any worries.
Touch Up With SPF
Usually I try to avoid mid-day touchups but during the summer it's almost necessary. Kill two birds with one stone using a SPF mineral powder that replenishes your sun protection and also smoothes out any texture on the skin. Supergoop! has a signature SPF formula that arrives in four shades. This product will return the satin or matte finish of your skin while adding in some additional benefits too.
Blush + Bronzer = The Ultimate Cheat Code
When in doubt there are two things that can save a makeup look. A little blush and some bronzer can help achieve that sun-kissed and radiant look without all the work of highlighting, concealing and contouring. The new shades of Glossier's Cloud Paint, "Dawn" and "Storm," can add the perfect amount of color to your cheeks. Pro tip: dab a bit on your nose bridge for a tanned effect. Bronzing is a simple but effective method to create shadows on your face where you need them. Benefit Cosmetics' Hoola matte bronzer will have you looking like sun sitting is your full time job.
Replace Eyeliner With Eyeshadow
Some people are committed to drawing on cat eyes daily. While I am not one of them I understand the need to accentuate the shape of the eyes. The same effect can be reproduced with a black or dark brown eyeshadow. Take a detailing brush and apply the shadow as you would an eyeliner. Don't worry if you mess up, eyeshadow is a lot more forgiving and easier to fix. You can rest assured that after applying setting spray it'll stay in place.
---
Share this article