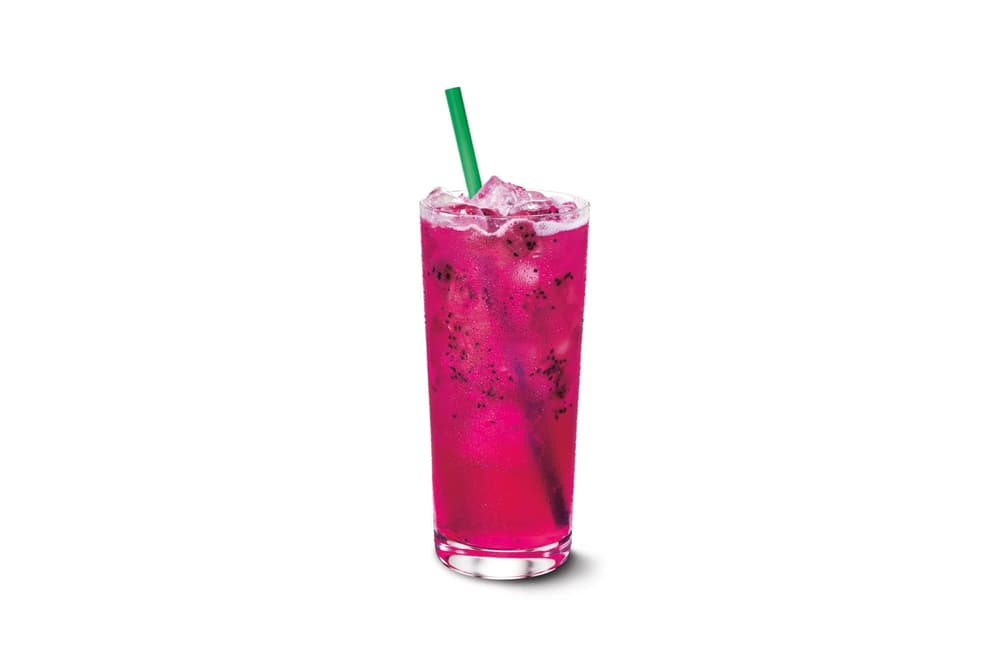 Starbucks' New Summer Drink Is the Mango Dragonfruit Refresher
YUM.
Starbucks has added a new pink drink to its summer menu. The Mango Dragonfruit Refreshers beverage has a vibrant magenta hue that is a result of its sweet, tropical flavors. Real pieces of dragon fruit are hand shaken into the beverage to add a final touch.
This drink joins the Strawberry Serious Frappuccino which was recently made a permanent menu option. Alicia Binion from Starbucks Research & Development team shares why this drink was chosen for this season:
"People love both the flavor and the color. It's bright and vivid, something you would want to take a picture of to share with friends.Even the name dragon fruit sounds magical.It's one of those up-and-coming flavors. The red-fleshed fruit is less common and helps make this drink so fun and unique."
Customers can also ask for a creamier version of the drink by requesting coconut milk be mixed in instead of water. This special combination is called the "Dragon Drink." Those who would like to give the Mango Dragonfruit Refreshers a try can purchase one now at participating Starbucks stores in the United States and Canada.
Share this article