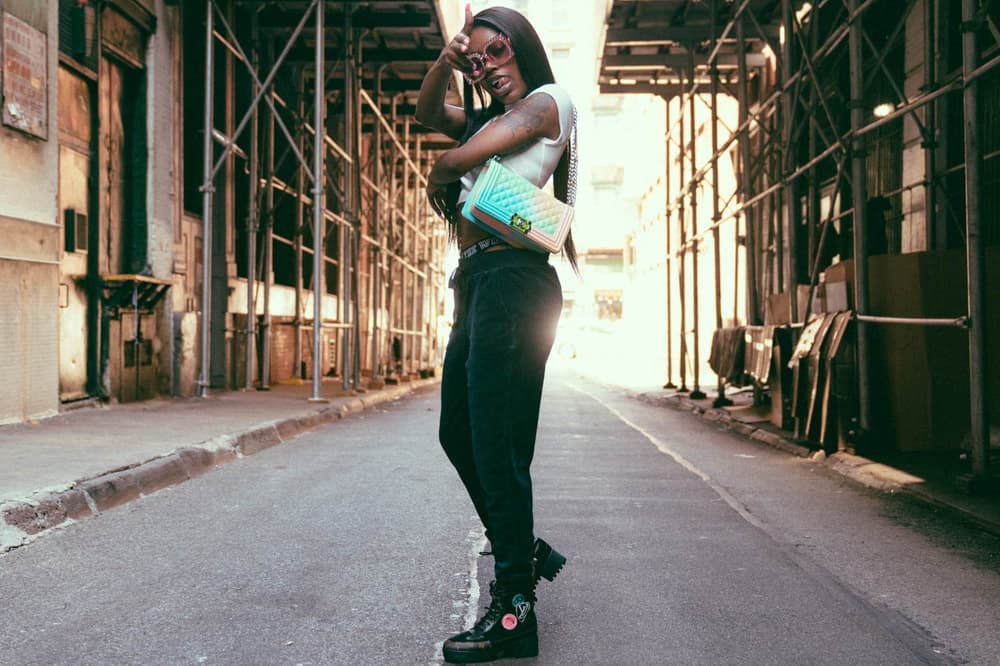 1 of 2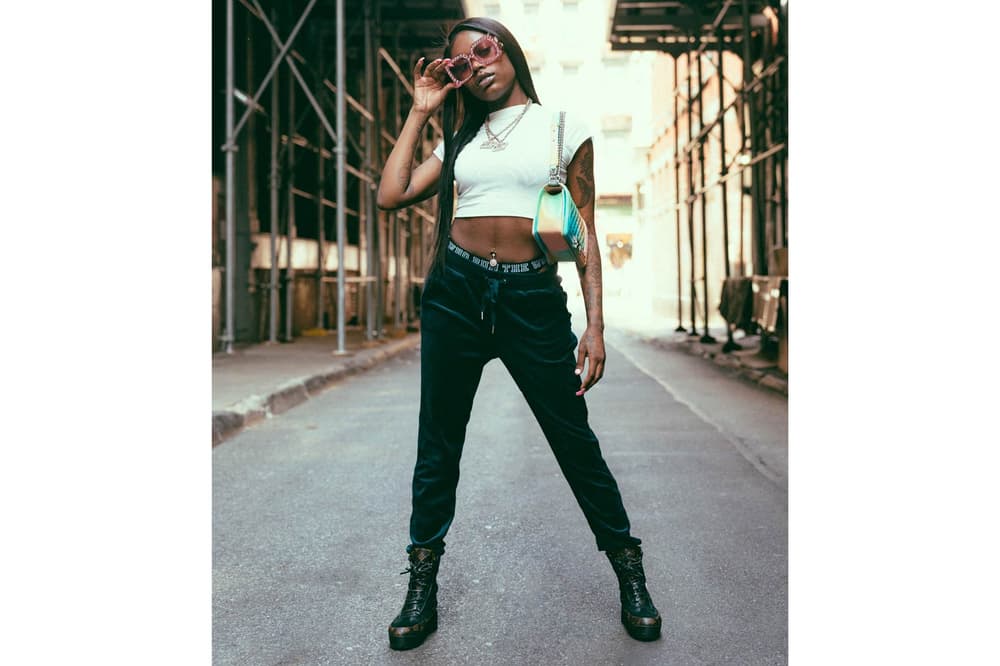 2 of 2
Music
Next Up: Asian Doll Can Rap Circles Around Your Favorite Artist
Read our interview with hip-hop's Queen of the Teens.
Next Up: Asian Doll Can Rap Circles Around Your Favorite Artist
Read our interview with hip-hop's Queen of the Teens.
Women are taking their rightful place at the top of hip-hop and leading that charge is Dallas MC Asian Doll. From her head to her toes, Asian Doll exudes a confidence and self-awareness that is beyond her years. Coming from the south side of Texas' third-largest city, she paved a way for herself that was based on her talent with words and visuals. At the age of 17, she began to release music online, gaining attention she never could have prepared for. Between her originals songs ("Nice to Meet Ya") and her popular remixes ("Lame N*ggaz"), it became clear that Asian Doll is the cream of the crop. Her raw passion and ability was recognized by trap godfather Gucci Mane who recently signed her to his label 1017 Eskimo. The news is a Goldilocks union matching Asian's will to succeed and Gucci's business prowess.
Fresh off of the Bhanned In The USA tour and her last mixtape, DOLL SZN, we sat down with the artist to talk about her six tape spree, growing up in Dallas and her plans for industry domination.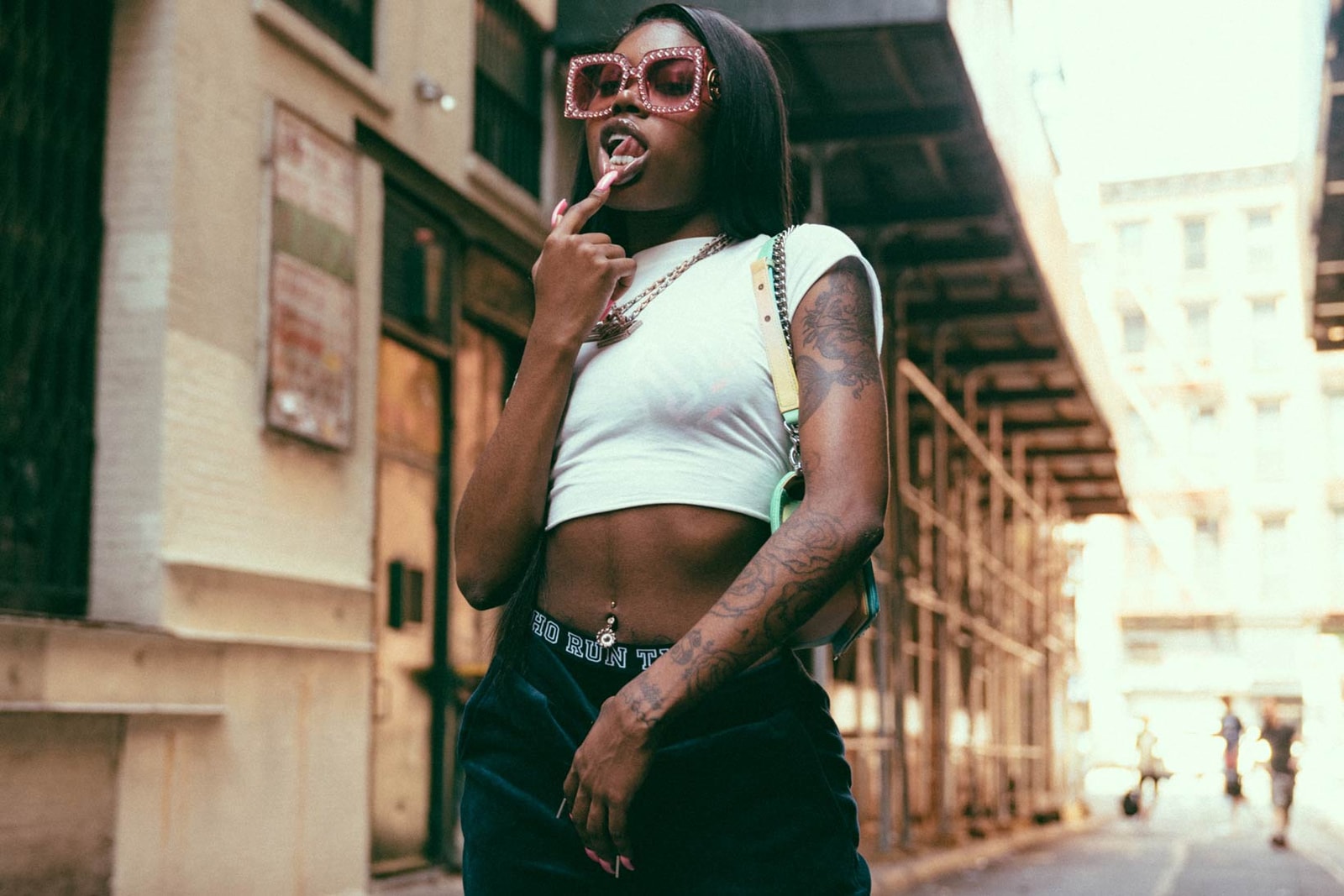 When did you start getting into music and why?
I was always around music because my mother was a rapper. It didn't work out for her but music was always a part of my life. When I was 17 years old, that's when I started to write verses down. I had decided I actually wanted to pursue this as a career. I put out my first song "Boss Up" and then I started to get popular locally. I was so embarrassed when I heard people playing my song in school. I didn't even know how to react but it was clear that people like it. They would say "you need to upload your music to SoundCloud," so I did and had a few songs go viral.
I started producing my own videos and I had to learn everything myself. I'm a fast learner so I picked up makeup and hair real quick. I had to finesse because I knew I could do it.
How did you develop your flows and ability to write?
You can hear the pain and realness in my voice. That's just me, that's who I am. When I'm on trap and hard-hitting beats you're going to feel everything I'm saying. A lot of the times, I write but I freestyle too. I would be miserable if I wasn't making music and putting out content. If I were to try to do something else I would not be happy.
You recently signed with Gucci Mane's 1017 Eskimo Records. Why'd you decide to go with this team?
It was the only label I really liked. It feels like home, like family. I didn't want to be at a big label and not be the focus. I'm a Sagittarius so I would lose my mind if people weren't putting their all into me. I'm the type of person that enjoys doing things themselves so if you're not going to do it better than me I can't have it. I have my own lane and Gucci and his team appreciate that and want to help me grow.
"You can hear the pain and realness in my voice. That's just me, that's who I am."
What does the city of Dallas mean to you?
Right now I'm the biggest thing since Erykah Badu. People know that I'm raw and that I'm authentic. The people in Dallas know me, like who I actually am. I know they're proud of me.
What's some music you're listening to now other than your own?
I'm listening to a lot of Juice WRLD right now. I'm listening to Playboi Carti's album, Die Lit. Lil Uzi Vert, Tee Grizzley and PNB Rock are in rotation too.
Speaking of these artists, can you name of your dream collaborations?
I want to collaborate with Future and Nicki Minaj. A song with Nicki would be iconic. She and I are the same zodiac sign so we get each other. People see the bad things in the media but she's always looking out.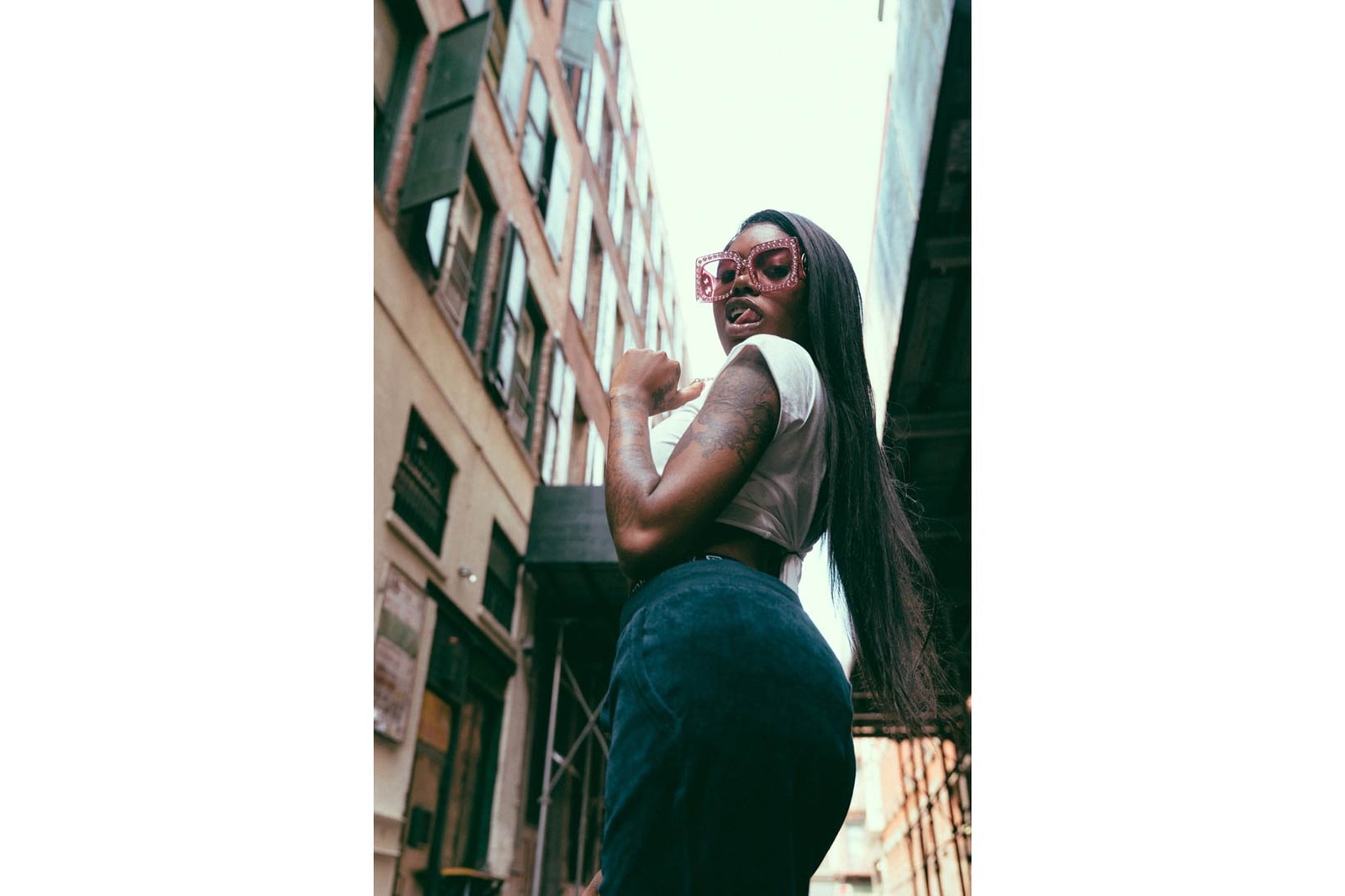 Coming off of the Bhanned tour, what's your favorite tour memory?
The Canada stop was crazy. I was recording on Instagram Live for a bit then decided to go to a McDonald's across the street. When we got there a swarm of kids popped up. Girls were crying and everyone was making a fuss so I went back to the hotel to get ready for the show. Before you know it, there's people knocking on my door, I felt like Beyoncé. A security guard had to move me to another tower after that night. But that's my favorite part of touring, meeting all the fans especially the young girls. They say I've helped them with their confidence and self-esteem which is my goal.
How did you release six mixtapes in such a short time? What was that like? 
I'm like a workaholic. I'm very competitive.
Competitive with who? There aren't many artists your age that have done the same. It's like you're competing against yourself.
Exactly. I want to outdo myself. I need to be better than my last. When I listen to my mixtapes I literally go in and pick it apart. I want people to respect it because this is what I do, I am an artist.
In a dream world what would your debut album with 1017 sound like?
Gucci is always pushing me to experiment. He made me not afraid to try anything. Him and I are releasing a joint tape first that's going to be so hard. Pop, rock, trap I'm going to do it all. I'm working on mastering my voice and sound so I can make whatever I want.
Where do you get your style from? Who are some of your fashion inspirations?
I get my style from my imagination honestly. I was the first black girl rapping rocking face jewelry and anime makeup. I come up with my looks myself because I care about how I present myself. I want to be true to myself but also push things forward. When you see me, I don't look like anyone else in the room.
Favorite pair of sneakers at the moment?
My favorite pair right now are the Gucci SEGA sneakers.
You're always rocking platform shoes so I'm going to show you a few pairs. Let us know your top three. 
Number one is definitely the Opening Ceremony x Buffalo sneakers in "Baby Pink". Next the Nike Vandal and finally the Gucci striped platforms. 
As the Queen of Teens, what advice do you have for young girls chasing their dreams?
My advice is to never take "no" for an answer and always know that guys are afraid of girl bosses so that should motivate you even more. Be obsessed with your future. Love it, sleep it and dream it. Know that every time you're working on something good, something bad can happen but stay focused. Patience is the key. Just know everything will work out the way it's supposed to.
---
Share this article