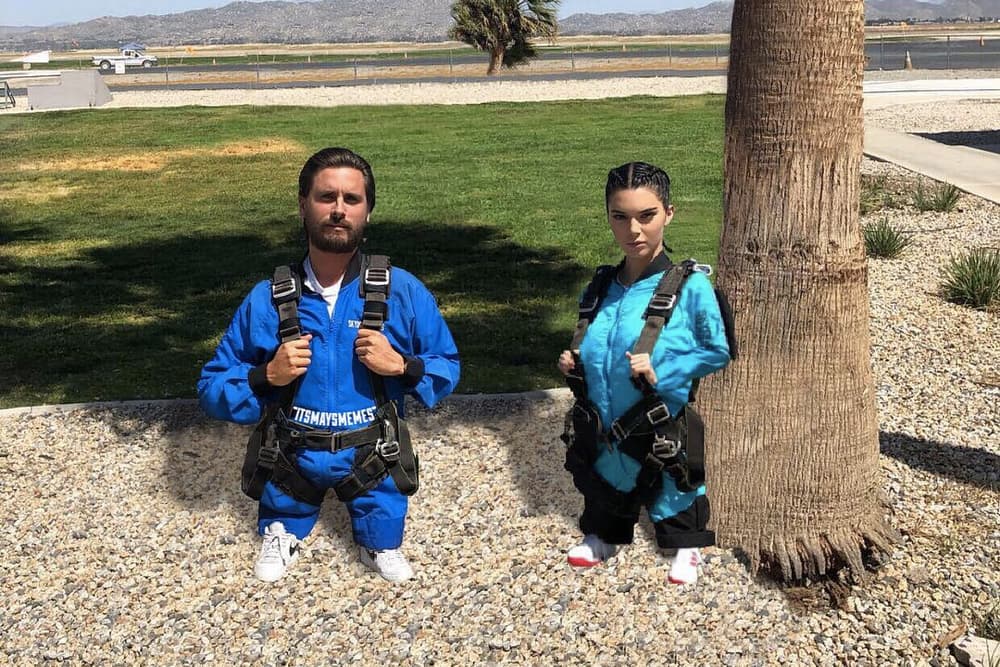 Fashion
Our Five Favorite Instagram Accounts This Week: Fashion's Meme-Makers
Hit follow for maximum lols.
Our Five Favorite Instagram Accounts This Week: Fashion's Meme-Makers
Hit follow for maximum lols.
While fashion is known for its cutthroat nature, the one thing that the industry, its fans and the people that work within it have in common is the intrinsic ability to poke fun at it. That tongue-in-cheek approach has only been accentuated by the internet; thanks to social media platforms, editing software like Photoshop and of course, the rise of meme culture everyone has the ability to make and share gut-wrenchingly hilarious imagery with ease.
From high-end runway looks exaggerated to ridiculous proportions to the cast of Harry Potter wearing Dior Haute Couture, we've rounded up five of the most fabulous meme-makers in fashion – be sure to hit follow for instant laughs with every Instagram refresh.
Favorite caption: "Shop for groceries, but make it fashion"
HYPEBAE pick: Siduations or Sidney Prawatyotin, as he's known IRL, has a real knack for taking extravagant looks straight off the runway and plonking them down in a mundane reality – think Gucci's apocalyptic FW18 looks but in the middle of a supermarket. What started as a fun hobby and a creative way to pass the time has seen Sidney's following blow up to over 80k and he even teamed up with WWD for an exclusive series inspired by the Parisian couture shows.
Bio: "ministry of fabric"
HYPEBAE pick: Harry Potter stans will most likely already be familiar with this account but for the uninitiated, this Instagram literally does what it says on the label – it's all your fave HP characters, dressed (mostly) in Dior. Concepted by Rachel Bernstein, a senior art director at Moda Operandi as a way to brush up on her image editing skills, the account now boasts over 50k followers despite the fact it literally only launched this year. Look out for Professor McGonagall in a couture patchwork coat, Hagrid in that iconic "We Should All be Feminists" shirt and Dumbledore rocking Dior Homme by Kim Jones.
Bio: "Made ya look"
Favorite caption: "That extra hour in bed vibe"
HYPEBAE pick: London-based art director Freddie Smithson's meme speciality lies in costuming some of our favorite icons from fashion, film and… world politics in the likes of Burberry, Vetements and more. Freddie has an affinity for staying on top of cultural trends and has virtually dressed everyone from the Queen and Meryl Streep to the Olsens and the Obamas – he even counts Rihanna as one of his 82k fans. Hit follow for a well-curated and incredibly well-executed array of memes you'll be constantly sharing in your WhatsApp friend groups.
HYPEBAE pick: Whilst this Instagram account is almost solely dedicated to the fashion industry queen that is Anna Wintour, it also prominently features cameos from the literal British monarch herself. In fact, some of the most laugh-out-loud pictures come courtesy of both queens being placed in hilarious and outrageous situations together. Other celebrities who receive the meme-makeover treatment include Grace Coddington, Karl Lagerfeld and members of the British royal family. Be sure to keep this one on your radar for low-key lols.
Bio: "Giant jackets are the new wave"
Favorite caption: "That's a weird lookin backpack"
HYPEBAE pick: Hawaiian teenager May splits her time between school and breaking the internet with her jaw-achingly funny memes. Focusing mostly on trends, May exaggerates elements of designer and streetwear pieces, so already extended sleeves appear comically long and oversized dad sneakers become clown-sized – you get the drift. You're going to want to follow this Gigi Hadid-approved account for your fix of XXL Vetements hoodies and huge Balenciaga Triple-S sneakers.
Share this article