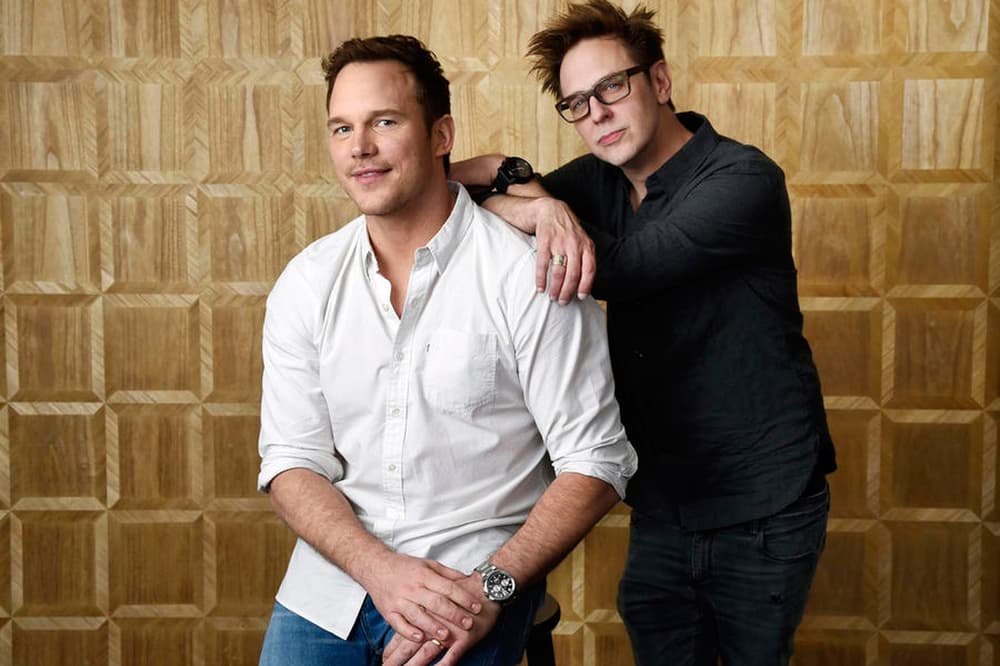 Culture
'Guardians of the Galaxy' Cast Petitions for Controversial Director James Gunn to Stay on Board
"We fully support James Gunn."
'Guardians of the Galaxy' Cast Petitions for Controversial Director James Gunn to Stay on Board
"We fully support James Gunn."
On July 20, director James Gunn was fired by Disney from the third instalment of the highly successful franchise film series, Guardians of the Galaxy. Following highly controversial tweets that surfaced from several years ago, in which the director pokes fun at subjects such as pedophilia and rape, Disney promptly removed Gunn from the project. However, the cast of Guardians has now come forward in support of the director, asking that the studio rehires Gunn. In a statement that has been reposted on social media accounts by the likes of Chris Pratt, Zoe Saldana, Dave Bautista and more, they announce:
"We fully support James Gunn. We were all shocked by his abrupt firing last week and have intentionally waited these ten days to respond in order to think, pray, listen, and discuss. In that time, we've been encouraged by the outpouring of support from fans and members of the media who wish to see James reinstated as director of Volume 3 as well as discouraged by those so easily duped into believing the many outlandish conspiracy theories surrounding him."
"His story isn't over — not by a long shot," the statement continues. "There is little due process in the court of public opinion. James is likely not the last good person to be put on trial. Given the growing political divide in this country, it's safe to say instances like this will continue, although we hope Americans from across the political spectrum can ease up on the character assassinations and stop weaponizing mob mentality."
At the bottom of the statement are the signatures of Pratt, Saldana, Bautista, Bradley Cooper, Vin Diesel, Sean Gunn, Pom Klementieff, Michael Rooker, and Karen Gillan. Gunn has since apologized for the comments on Twitter, saying that his "words of nearly a decade ago were, at the time, totally failed and unfortunate efforts to be provocative."
According to Variety, sources have divulged that there is a chance that Gunn could actually be reinstated. With production for the film scheduled to commence at the beginning of 2019, Marvel and Disney were expected to have found a replacement by now. As it stands, however, Gunn's replacement has yet to be announced. On top of that, both Marvel and Disney have been oddly quiet since the announcement of Gunn's firing. Until we receive official updates from the production companies, stay posted here as we find out more. You can see the official statement from the cast in the post below.
If you please, read the statement written and signed by The Guardians of the Galaxy cast in support of James Gunn's reinstatement as director of GOTG Volume 3. pic.twitter.com/TjNA9RF6M8

— Zoe Saldana (@zoesaldana) July 30, 2018
Share this article