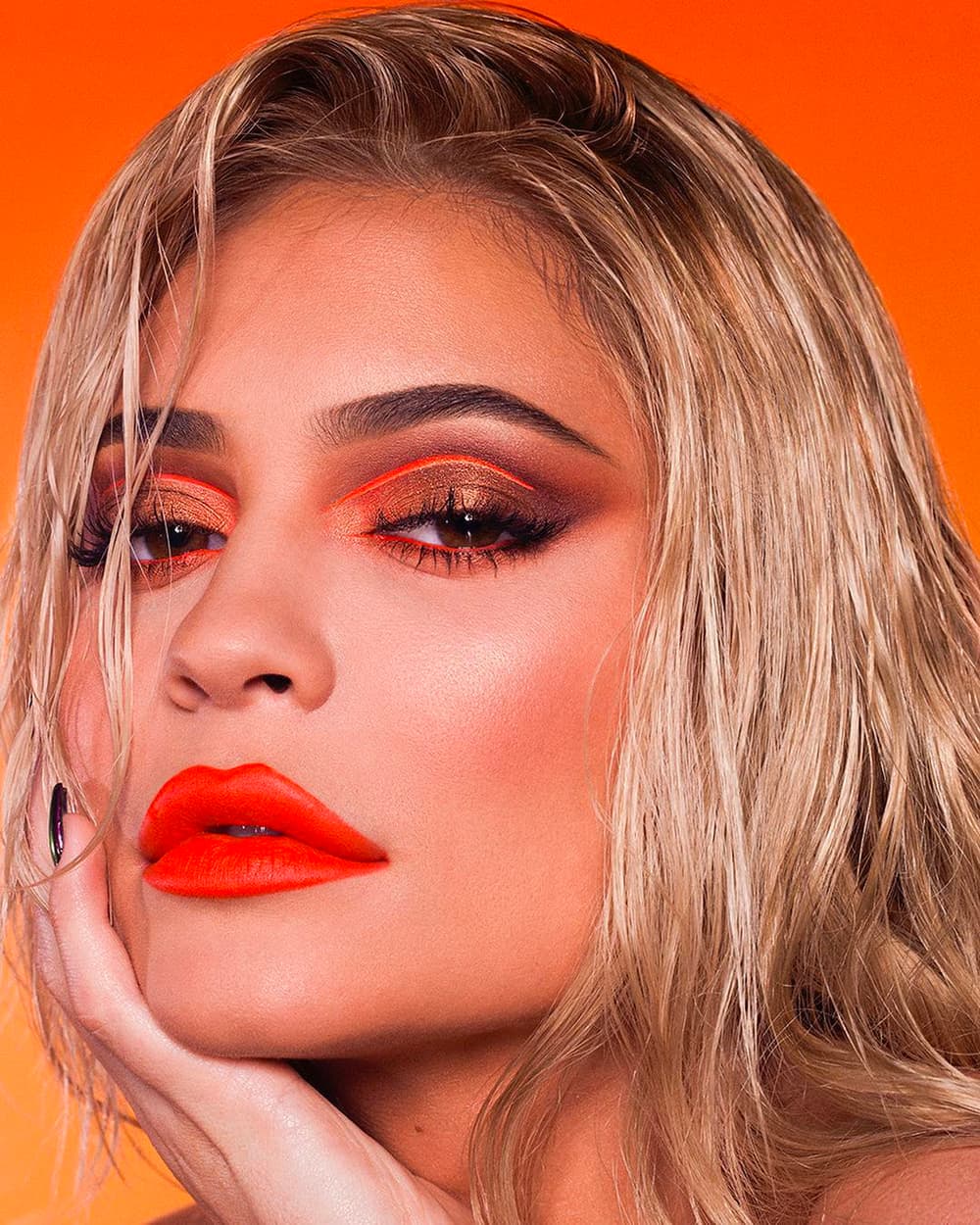 Beauty
Kylie Jenner Reveals Every Single Product from Her Summer Makeup Collection
New lip kit alert.
Kylie Jenner Reveals Every Single Product from Her Summer Makeup Collection
New lip kit alert.
In anticipation of her summer collection launch on Friday, July 13, Kylie Jenner has taken to social media to unveil her upcoming makeup products. Via Instagram, the beauty mogul has shared a bunch of images of her latest Kylie Cosmetics creations. For Summer 2018, Kylie is bringing the heat with what she's best known for, including two lip kits, a set of bullet lipsticks, three glittery glosses and an eyeshadow palette. Each product is packaged in bright orange and yellow boxes, with some covered in a playful, all-over banana graphic.
Kylie's fan-favorite lip kits have returned in the nude "Candy K" coming in the Velvet formula, as well as a cheeky "On Wednesdays" hot pink shade in Matte. The new collection also sees a range of five matte lipsticks, arriving in the classic red "Boss," berry pink "Vacay," highlighter orange "Tangerine," brick red "Miami" and the neutral "Nova" shade previously featured in the Weather Collection. Last in the lip lineup are the festival-ready glitter glosses, which come in the holographic pink "Chill Pill," bubblegum pink "Don't Slip" and finally the golden "Go Bananas."
Rounding off the Summer Collection is a 14-shade eyeshadow palette packed with a mix of shimmery and matte hues. Featuring predominantly warm tones, ranging from metallic bronze to fiery orange, the product is an absolute must-have this season.
The Kylie Cosmetics Summer Collection will be releasing online come July 13. Check out the images below for swatches and a closer look at the cute packaging.
In other news, Kylie Jenner recently revealed that she has removed all of her lip fillers.
Share this article