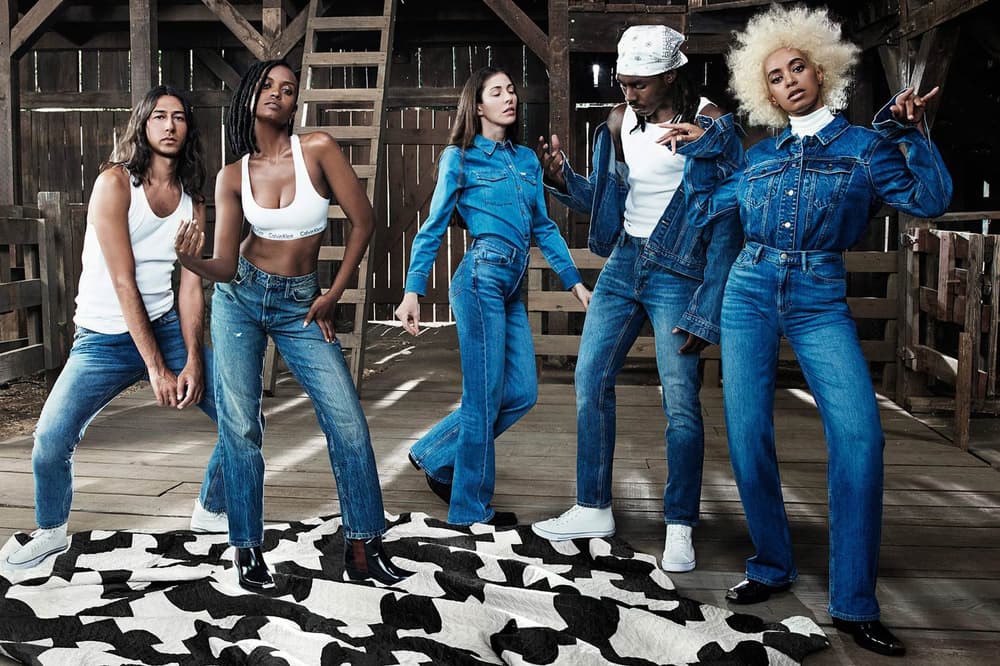 Fashion
CALVIN KLEIN JEANS Announces Denim Rebrand Under Raf Simons
The revamp aligns with the designer's overall new age vision.
CALVIN KLEIN JEANS Announces Denim Rebrand Under Raf Simons
The revamp aligns with the designer's overall new age vision.
Since his 2017 appointment as Chief Creative Officer at CALVIN KLEIN, Raf Simons has been steadily putting his hands all over the brand. Notably, back in March, Simons debuted his chic headquarter space in Paris. Another example of his current era at the brand includes the numerous Americana-inspired ad campaigns featuring the likes of Kim Kardashian and Solange. Now, according to Fashionista, the line's CALVIN KLEIN JEANS imprint is set to receive a rebrand.
Simons' first "completely reimagined" CALVIN KLEIN JEANS collection will reportedly be available in August. Design cues from the brand's recent runway presentations will appear in the range in the form of Andy Warhol prints in addition to vintage-inspired denim. For its Spring/Summer 2018 handbag collection, infamous Warhol pieces played a significant role in the designs.
In a statement, CEO of Calvin Klein Inc. Steve Shiffman shared further details on the business move:
"Clearly in 1978 we created the category, designer jeans. After the Warnaco acquisition five years ago, it was very clear to me that we had a significant opportunity to re-earn, re-own and regain our position as the number-one designer jeans brand in the world."
Stay tuned here for more details on the forthcoming, rebranded CALVIN KLEIN JEANS collection. While you're here, take a look at CALVIN KLEIN 205W39NYC's Pre-Spring 2019 Collection.
Share this article