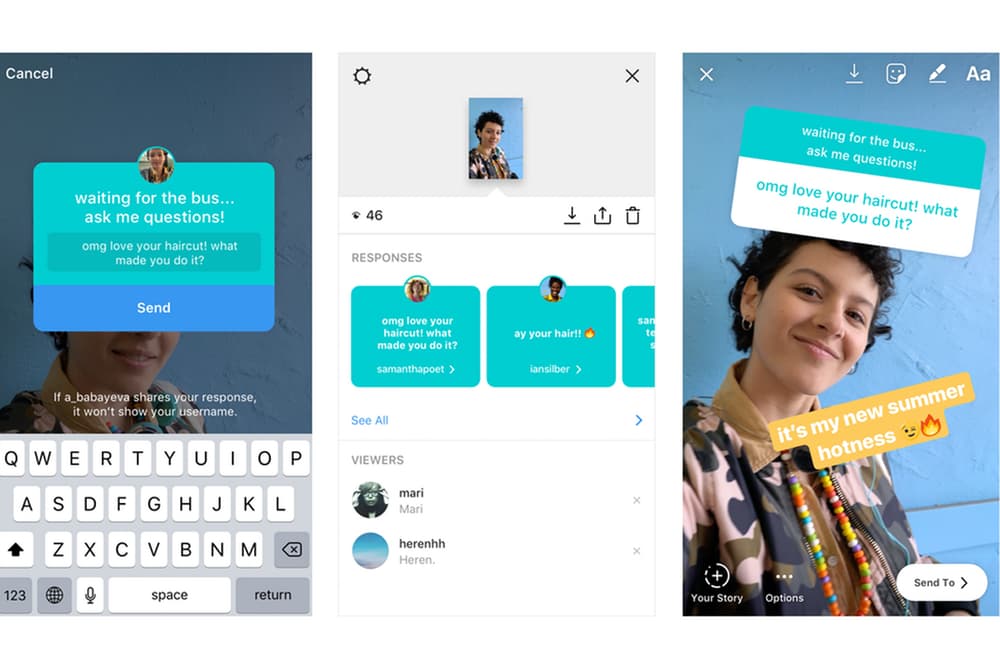 Tech
Instagram's New Interactive Questions Sticker Just Launched
Following up on its new "Music" feature.
Instagram's New Interactive Questions Sticker Just Launched
Following up on its new "Music" feature.
Instagram is showing no signs of slowing down on its debut of newly configured, tech features. Most recently, the social media platform debuted a new music sticker. For users who are inquisitive and lovers of polls, today launching in Stories is an interactive "Questions" sticker. The addition marks the tech application's current interest in diving deep into users' thoughts and opinions.
To utilize the new feature, users may select the question sticker from the sticker tray after shooting a photo or video. You can then type out your question, and place it wherever you'd like and you will be able to share it to your story. Since the photo or video will be added to your story, when your friends see the sticker, they can tap it to reply. Additionally, they can even reply numerous times, directly from the sticker.
You can view your friends' and users' responses in your story's viewers list. Simply tap any question they've asked to create a new story where you can then answer it, then the question you're answering will appear on your story. Despite being able to see each response in your viewer's list, which is private, when you share the response in your story, no photos or usernames will be visible to your followers.
The "Questions" feature officially launches today on Instagram on iOS and Android. For more updates from the social media platform, take a look at details surrounding the launch of IGTV.
Share this article