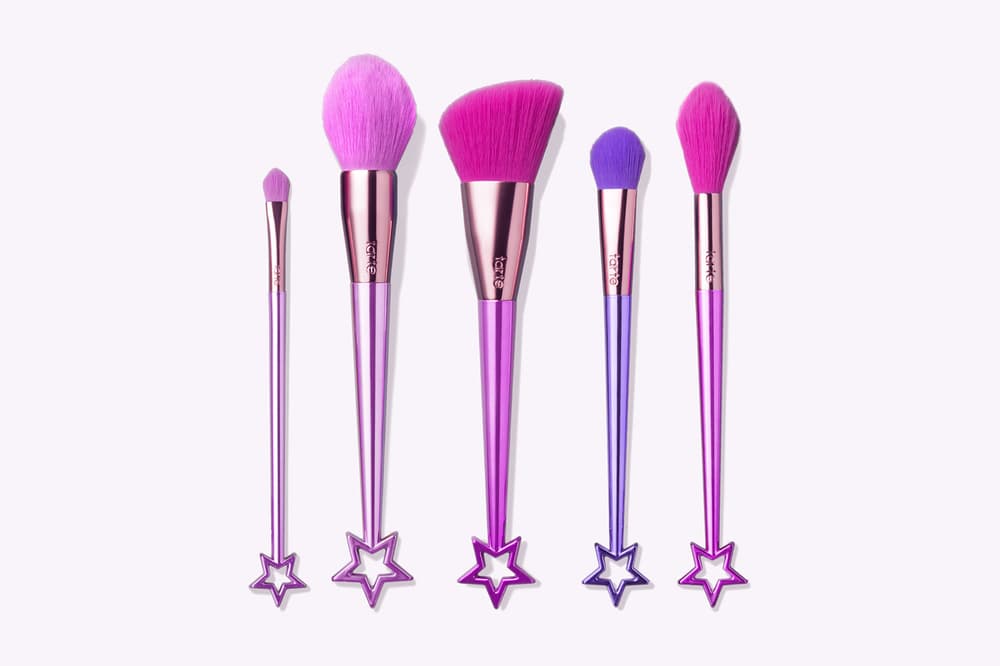 Tarte's New Makeup Brushes Are Just Like Fourth of July Fireworks
We're starry-eyed.
Whilst many will be celebrating the Fourth of July with friends and family and others will be trawling the internet trying to score the best deals in the annual sales, makeup aficionados will likely be captivated by Tarte's newest makeup brushes. The collection, titled "Pretty Things & Fairy Wings," may be inspired by all things magical, but it also boasts a resemblance to the fireworks that will be lighting up the sky across the U.S. tonight.
The five-piece collection includes every kind of brush you'll need for for a comprehensive beauty look. There's a multi-purpose eyeshadow brush, an all-over face powder brush, an angled contour brush, a highlight brush and one that's ideal for sweeping blush or diffused highlighter over your cheeks. The brushes themselves look just as stunning as the makeup looks you'll create with them, thanks to the metallic pink and purple finish, and each is topped with a star detail at the end. As a bonus, the brushes are all vegan and cruelty free, too.
You can shop the "Pretty Things & Fairy Wings" set now at Tarte's web store for $42 USD. Don't forget to check out our roundup of the best Fourth of July sales.