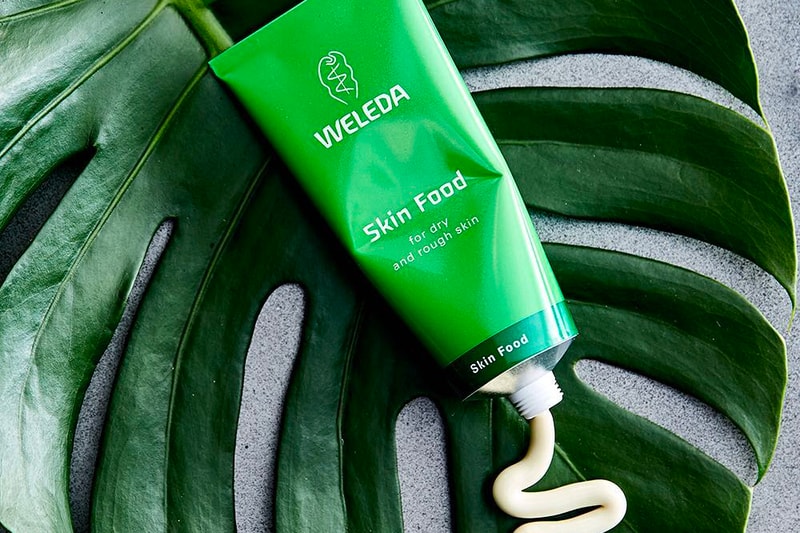 Beauty
Rihanna Apparently Loves This $13 USD "Skin Food" Cream, and It's That Good
My skin has never felt this moisturized from head to toe.
Rihanna Apparently Loves This $13 USD "Skin Food" Cream, and It's That Good
My skin has never felt this moisturized from head to toe.
One of my favorite ways to discover new skincare products is by reading up on celebrities' beauty cabinet must-haves. It just seems like a good idea to learn from frequent travellers who work long and irregular hours about products that effectively replenish skin. Out of pure curiosity, I recently did some research on Rihanna's skincare regimen and learned that she's apparently a fan of the super affordable Weleda Skin Food moisturizer, which is available at only $12.50 USD for a one fl oz tube. Besides RiRi, it's reported that the likes of Victoria Beckham and Alexa Chung also swear by this item. The fangirl inside me of course immediately ran to the nearest wellness store to purchase the cream, excited to find out if the product is actually as good as its name sounds.
Dubbed as the "universal savior of dry, rough skin," Weleda's Skin Food has quickly become a skincare staple of mine, a huge advocate for moisturizing. Unlike any moisturizers I've used in the past, this product feels ultra thick and creamy, but absorbs into the skin almost instantly upon application so that it doesn't feel annoyingly sticky. For those who shave their legs frequently during the beach season, you would probably find Skin Food a godsend. Made with extracts of gentle viola tricolor, calendula and chamomile, this heavy-duty cream not only hydrates, but also gives your skin that healthy glow you'd want to show off in the summertime.
While I've been using the product religiously on my hands, arms and legs, I was told recently by a makeup artist on set of a photoshoot that it works well for the face as well. Since the texture of the cream is pretty thick, a little product goes a long way to prep your skin for makeup. You'll be surprised by the radiance that it gives to your originally tired and dehydrated skin.
Purchase yours at Weleda's web store to give this cult-favorite product a go. For more skincare goodness, check out our review on Herbivore Botanicals' Rose Quartz facial roller.
---
Share this article