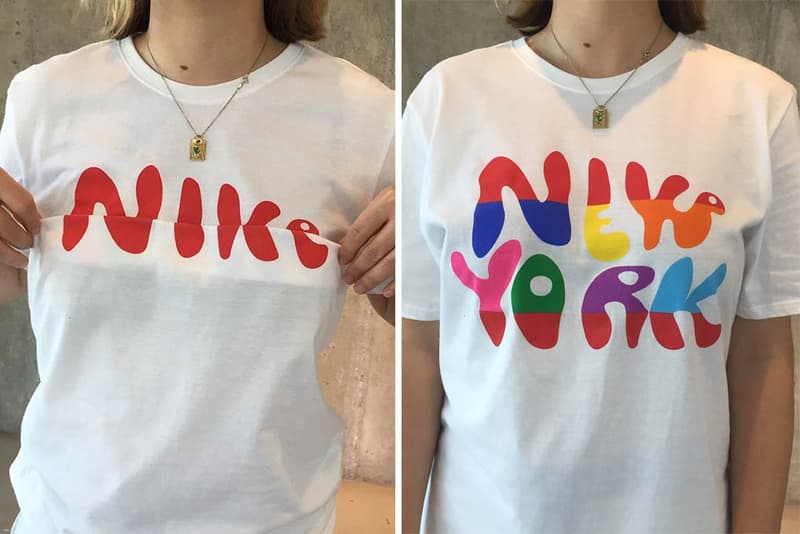 Ava Nirui Designed a Custom Nike T-Shirt for New Yorkers 
Find out where you can cop one.
Helmut Lang digital editor Ava Nirui has been tapped by Nike to create a custom T-shirt celebrating the 10th anniversary of it's Soho location.
The white T-shirt has a convertible graphic on the front that reads "New York" when relaxed and folds up to spell out "Nike." Its design is inspired by the fold-in spread that were popular in print magazines. A range of red, yellow, pink, blue and purple tones are used to carve out each of the letters.
Only 250 tees have been made so fans will have to move quickly to cop. Sizes are currently stocked at the 21 Mercer location for a limited time. Take a look at the T-shirt above and be sure to tell a Swoosh fan.
NikeLab 
21 Mercer Street
New York, New York 10013
Share this article