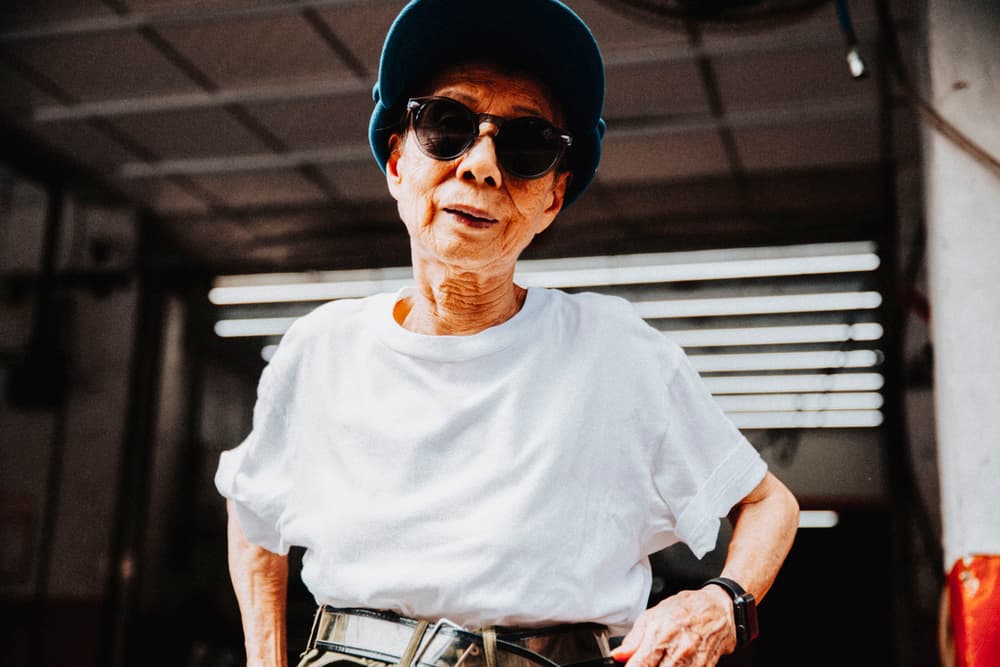 1 of 4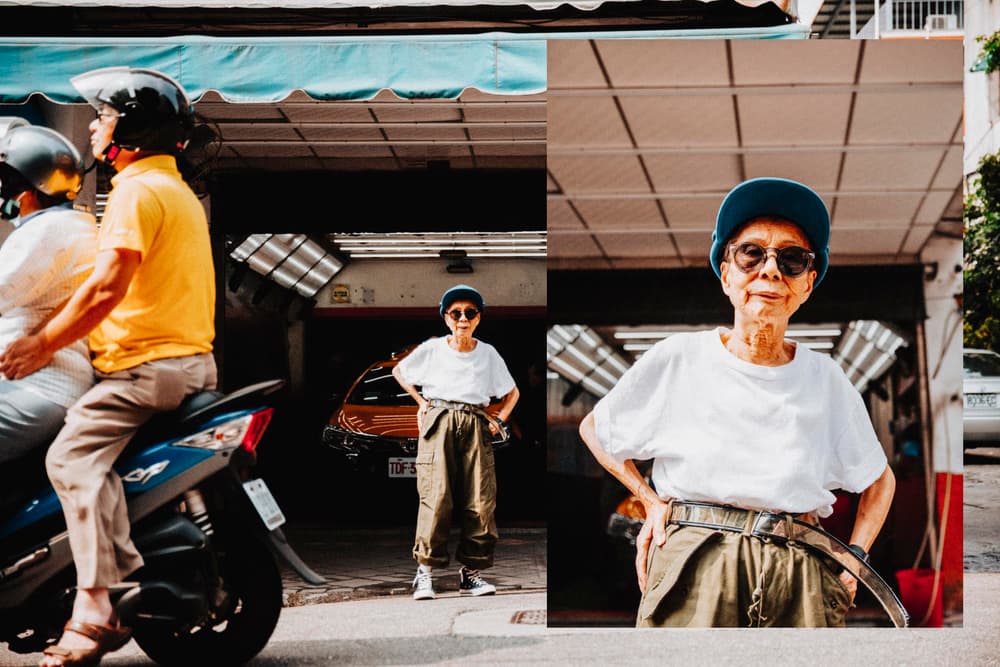 2 of 4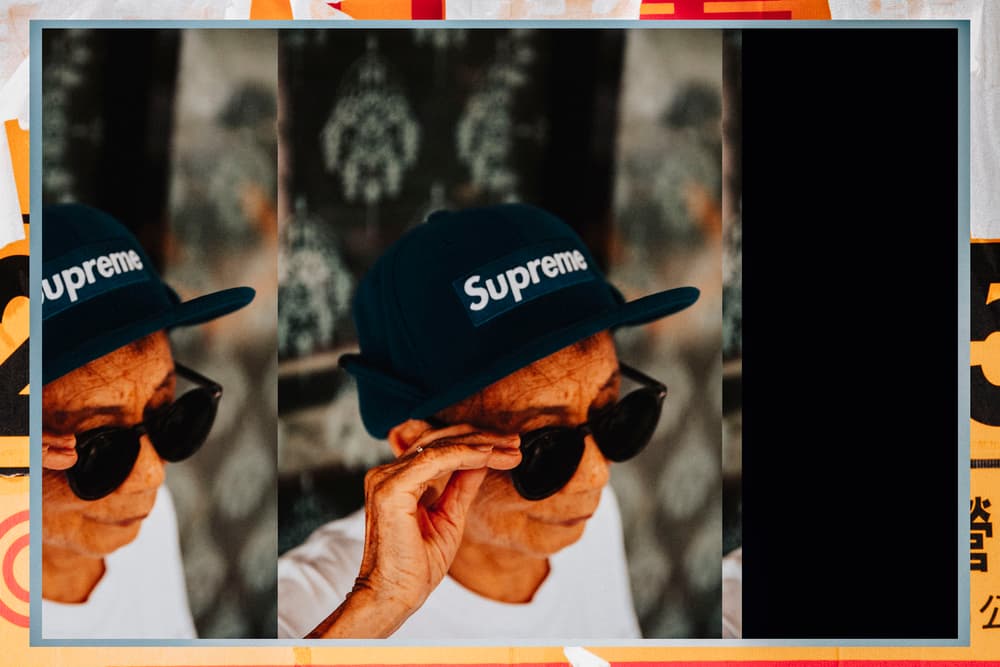 3 of 4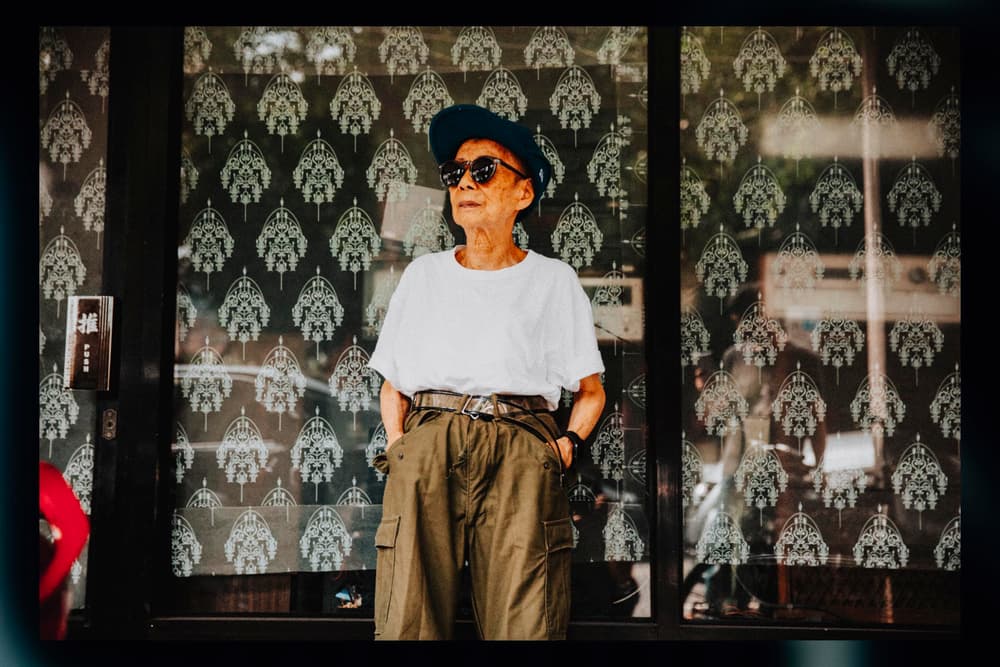 4 of 4
Fashion
Moon Lin on Streetwear, Fashion and Becoming an Instagram Star at the Age of 90
We sit down with the woman proving fashion has no boundaries.
Moon Lin on Streetwear, Fashion and Becoming an Instagram Star at the Age of 90
We sit down with the woman proving fashion has no boundaries.
There's no doubt that you've seen Moon Lin, the 90-year old proving that streetwear is for everybody – regardless of age, gender and background. Lin has quickly become a favorite on Instagram, amassing over 82K followers and over 200 posts where she mixes and matches all the biggest streetwear brands in the industry.
Not only has Moon Lin become recognized for her unique style, she's also drawn an eye to Taiwan's rapidly growing fashion scene, where she is born and currently resides. From rocking labels like Supreme, Stone Island and Noah, to big and bold shades in the colors of the rainbow – she seems capable of pulling off anything.
We got the chance to chat with the streetwear icon about her life, background and love for fashion. Read our interview below, and to see more from Moon Lin, visit her Instagram.
1 of 2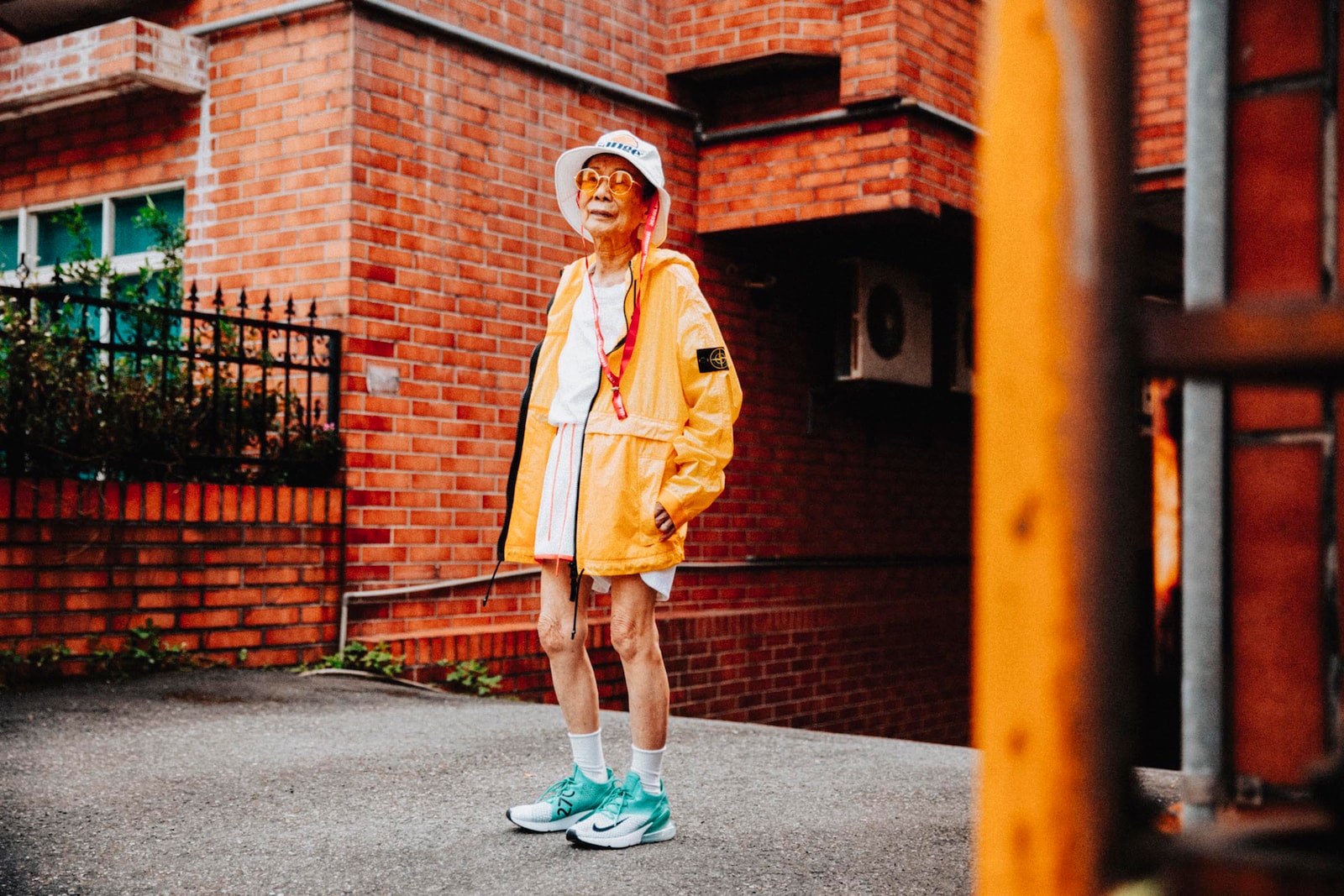 2 of 2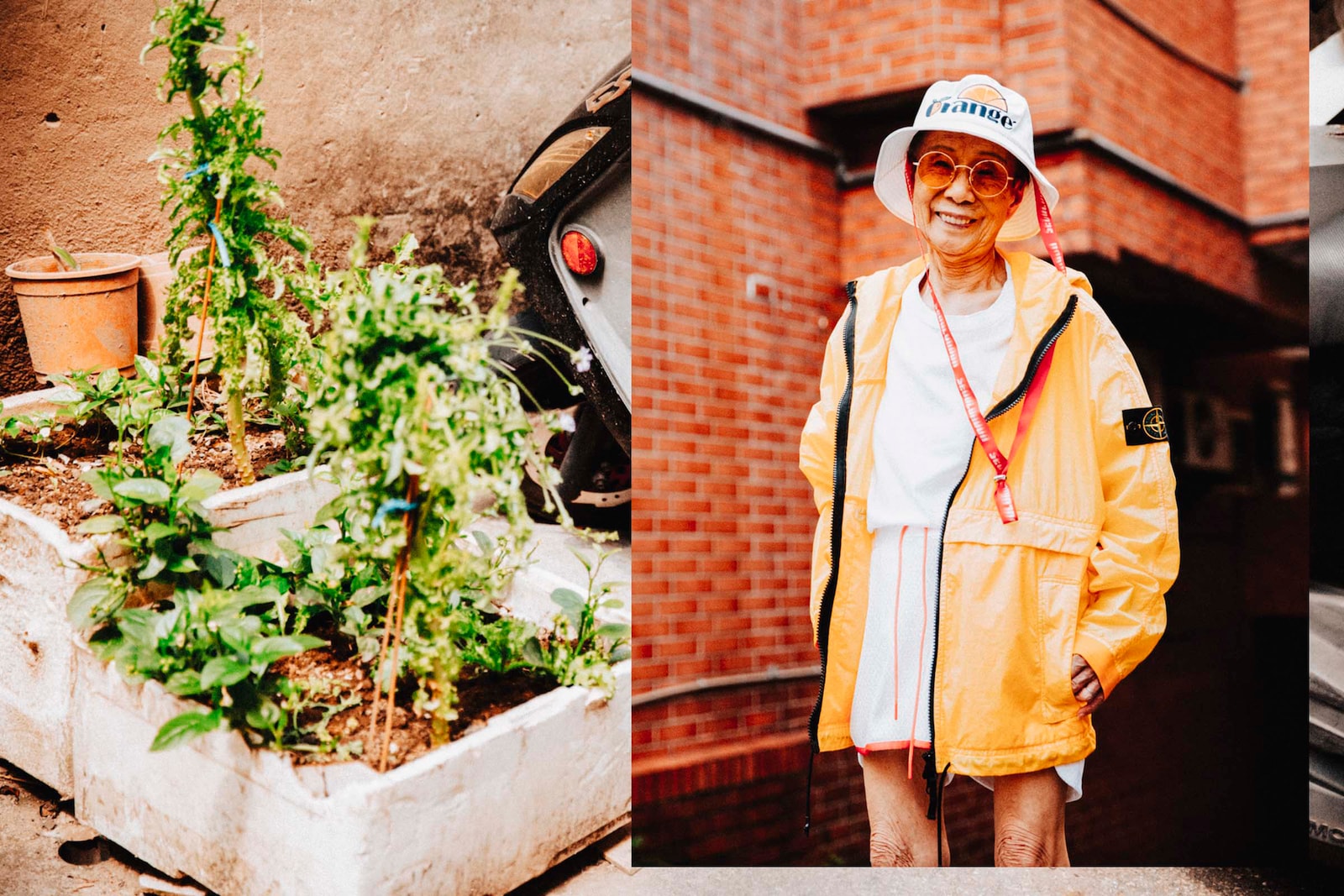 Tell me about yourself. What drew you into fashion?
For me it's not about being "fashionable." It's just like, I'm 90 years old, I want to be able to do whatever I want to do, wear comfortable clothes that have the color and the style I like, and to not worry about what others are thinking. In fact, we are all learn as a kid. As long as we aren't hurting anyone, we can choose to live however way we wish. But we normally forget it when we grow up, and remember it again when we get older. It's like I am a kid again.
In the current fashion sphere, what are the brands you like and don't like, and what's the reason behind it?
So I like some Western brands like Supreme, Puma, Nike, adidas. I am really trying to support some Taiwanese brands like A A Stairs (ALT), and Plain-Me. I like ALT because it's founded and made popular by the youth of Taiwan. I had a grocery store when I was young, and it wasn't easy to make a living. You have to put in a great amount of effort when building a big brand. They actually have a lot of events, and even though I am 90 years old, I still tried to sneak into their events, and sometimes someone will recognize me. For Plain-Me, I like that it is high-quality and designed in Taiwan. I really hope the owners can lead their brands to a level like Din Tai Fung or Giant Bicycle, just so the world knows more about Taiwan! Some other brands I like are: Gucci, Ting Yang, Noah and FILA.
What impact does fashion have on you, psychologically-speaking?
I am excited to wake up and record myself. When I was in my mid-80s, I didn't want to get up and just wanted to stay in the room because of my physical condition. After I started to learn how to dress myself up, buy the things I like, I started to feel excitement in the morning. I like dressing up and taking photos. I use Instagram to express my thoughts and feelings to people, and this could provide courage to the youth who don't know what to do next , and make them fearless.
1 of 2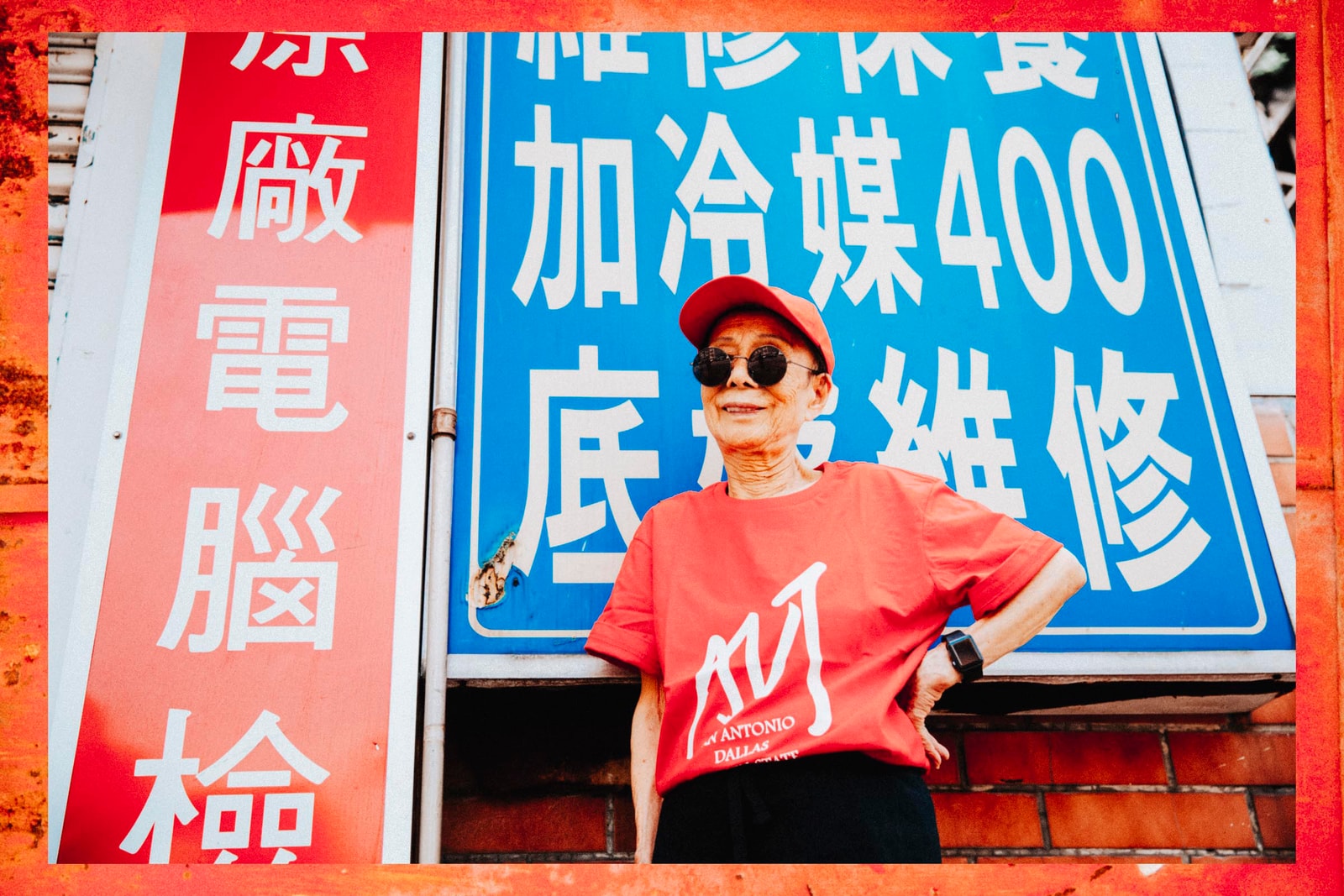 2 of 2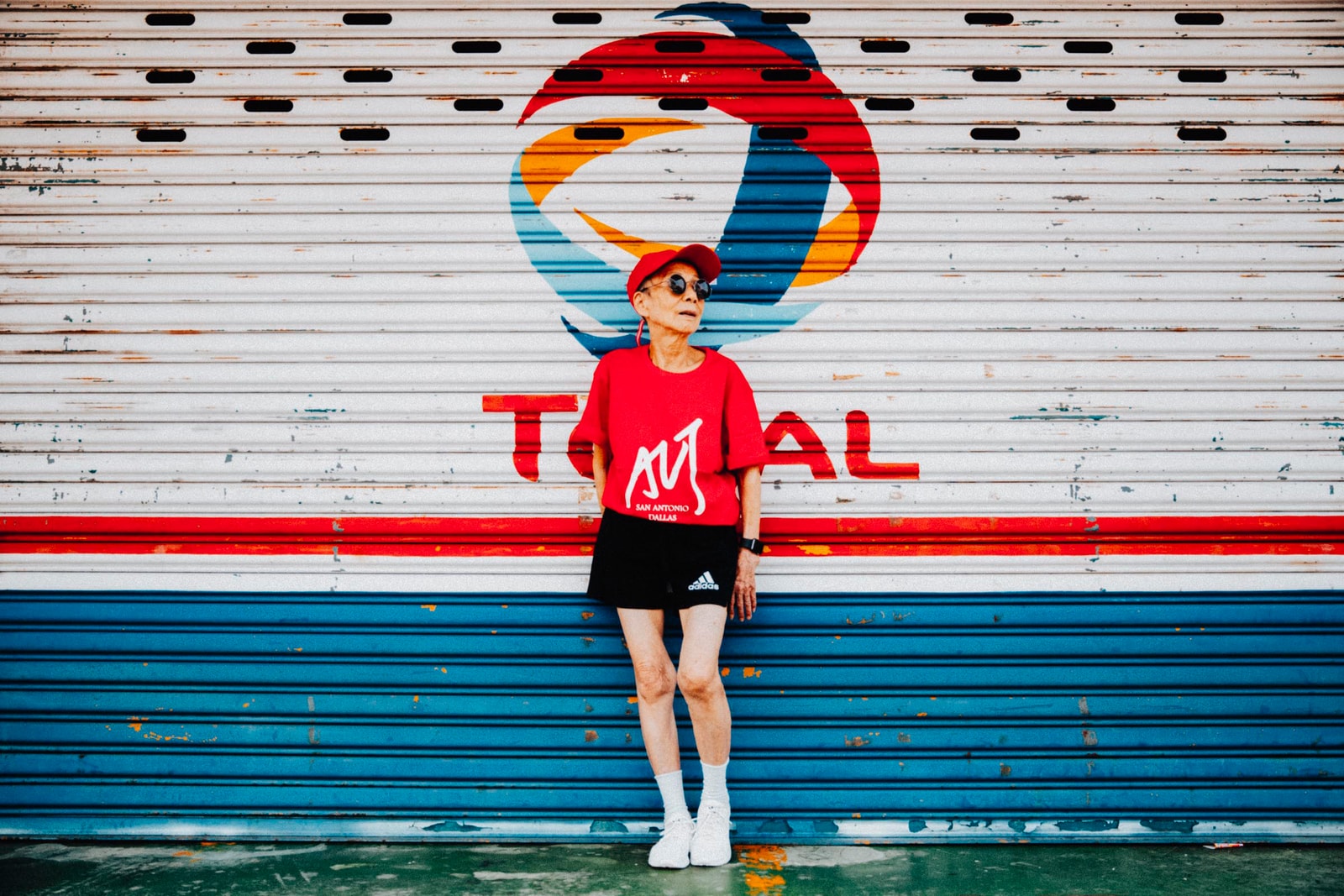 Tell me about your day-to-day life. What has changed from when you were young in terms of the style?
I wake up at 4 AM in the morning, have my breakfast at 5 AM, clean up the space at 6 AM, go to the supermarket at 7 AM and collect some rent, go home at 8 AM, then walk around in the park at 9 AM, go home and cook at 10 AM, eat my lunch at 11AM, have a snack at 12 AM, do some exercises at 2 PM, watch TV, and prepare my dinner at 4 PM, have my dinner at 5 PM, take a shower at 7 PM, and finally, sleep at 8 PM. When I was young, I was frugal of my money because of my kids. Some of the clothes I had were over 10 years. I made my own clothes, pillowcases, window curtains, and saved all the money for my kids and grandchildren. Now they are adults, they pay me a monthly allowance. (I supported them when they were young, now it's their time to pay back!) I take all the money to buy the foods and clothes I love. And even start to try out some of the things I couldn't try or didn't dare to try in the past. I hope I can get a tattoo before turning 100 years old.
Tell me how you experienced fashion when you were young. What was the style like?
Very, very thin plaid shirts and wide corduroy pants. That's what I wore on my first date. That was about 70 years ago.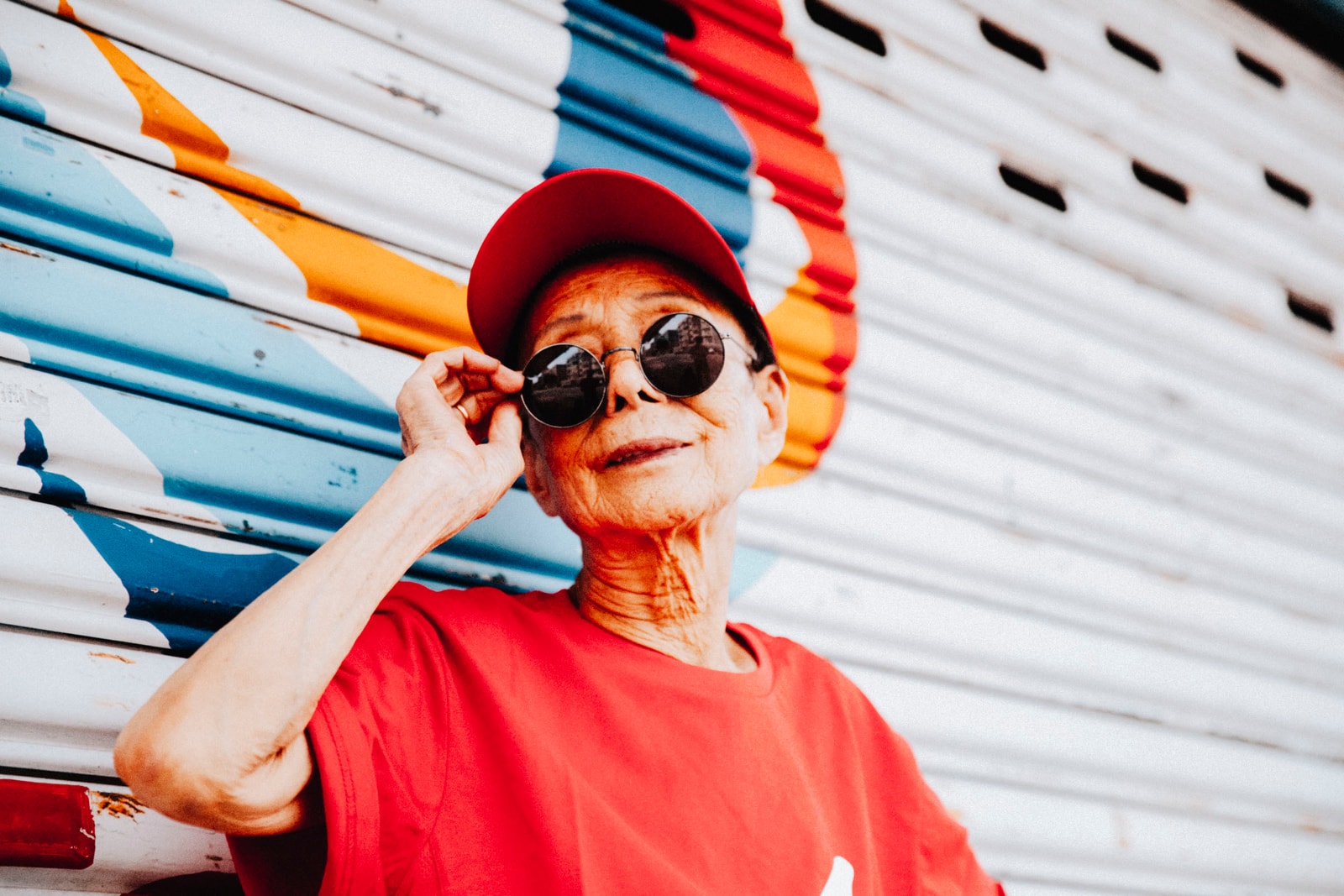 Do you have any favorite fashion icons? Why do you admire them?
My idols have all gone to heaven. Like Teresa Teng, such a beauty. There are some young stars I really like nowadays. Young but really hard-working. There is a one called Justice Lin. He is cute and attractive. His lifestyle is really cute, and he loves his family. I like these kinds of kids. Another young girl is called Ting Yang. She is also a kid who works really hard. She does a lot of earring design. I love to see her exercising. It makes me think back 60 or 70 years ago. I was also a youth who loved to exercise, especially on my bike.
How do you see the social media?
It's my diary, and the second home for my family.
How does your family see you now after gaining some online presence?
They can see me however they wish to see me. That's the best part about being 90 years old – no one can tell me what to do!
Photographer

Uliz Hung/Hypebeast
Editor

Lei Jin, Ambrose Leung/ Hypebeast
Share this article