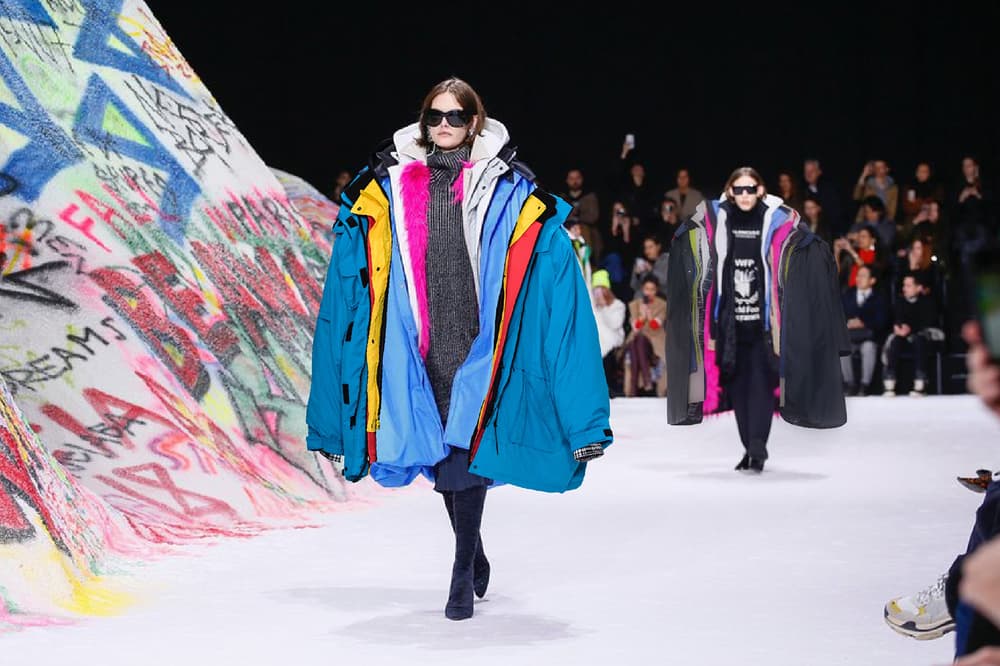 Here Are the Best and Worst Trends of 2018 so Far – According to @itsmaysmemes
Take note.
We're just over halfway through 2018 (yep, I know what you're thinking – how has it gone so fast?) and so far, the fashion world has seen its fair share of some wild and wonderful trends. From the unstoppable rise of dad shoes to '90s monograms and excessive layering, fashion seems to be louder than ever before.
With that in mind, we tapped meme-maker extraordinaire, @itsmaysmemes to put her own, playful spin on some of the best and worst trends that have graced runways and social media platforms this year so far. From that double Balenciaga shirt that near on broke the internet to mega-oversized outerwear – keep scrolling for styling inspo and hilarious faux pas.
ALYX chest rig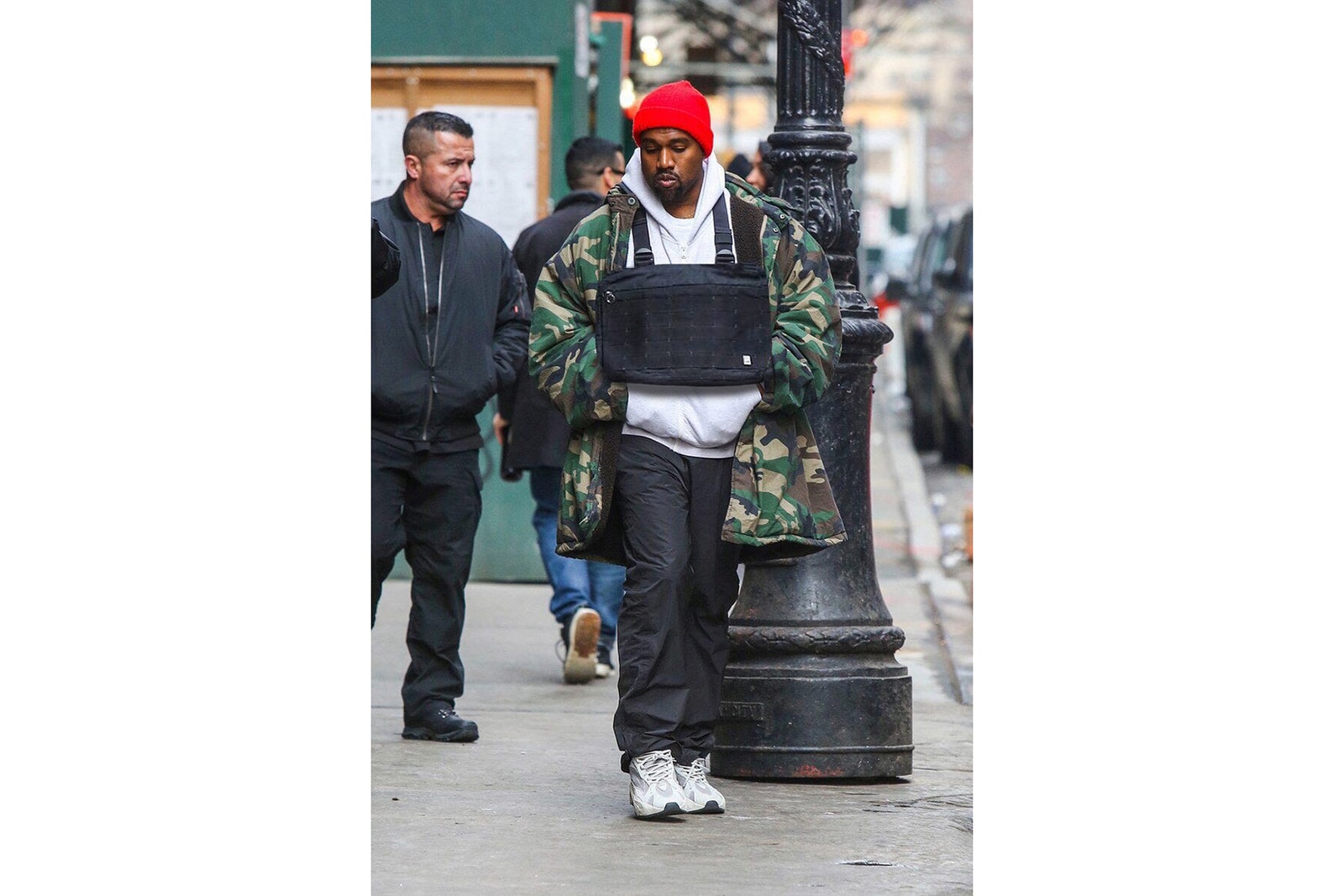 This chest rig by ALYX was possible first spotted on Kanye West himself, with the internet eager to know what on earth this seemingly front-facing backpack was – and where they could get their hands on one. This one gets a thumbs up from us, because tbh there are never enough ways to stash all your daily essentials.
Monochromatic 'fits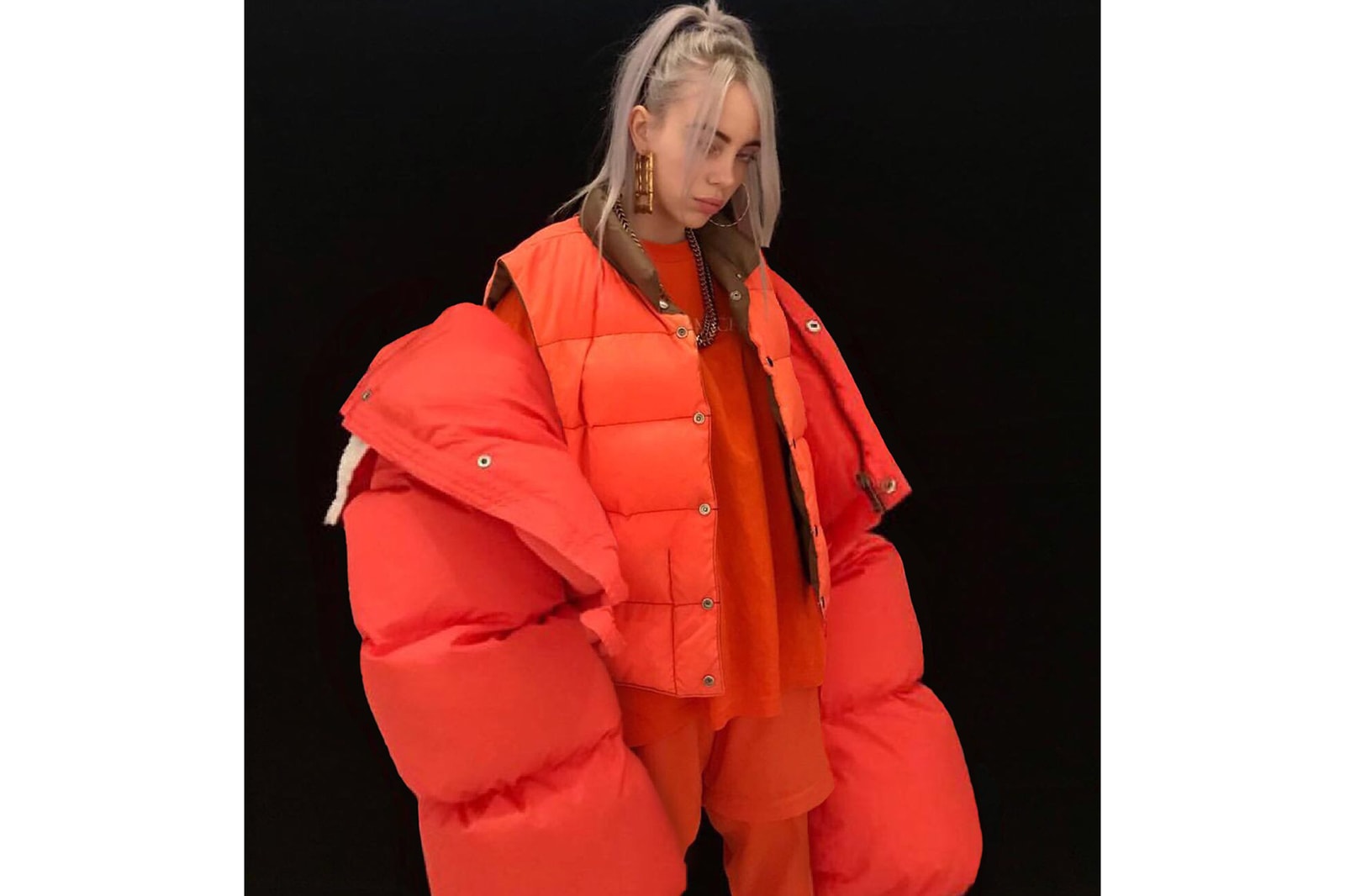 While extra '90s patterns seem to be all the rage again (thanks, Versace), completely monochromatic outfits can be show-stopping too – especially when they come in highlighter hues. This is one trend we're more than happy to get on board with and Prada is helping lead the way with its ultra-bright "Fluo" collection.
Oversized jackets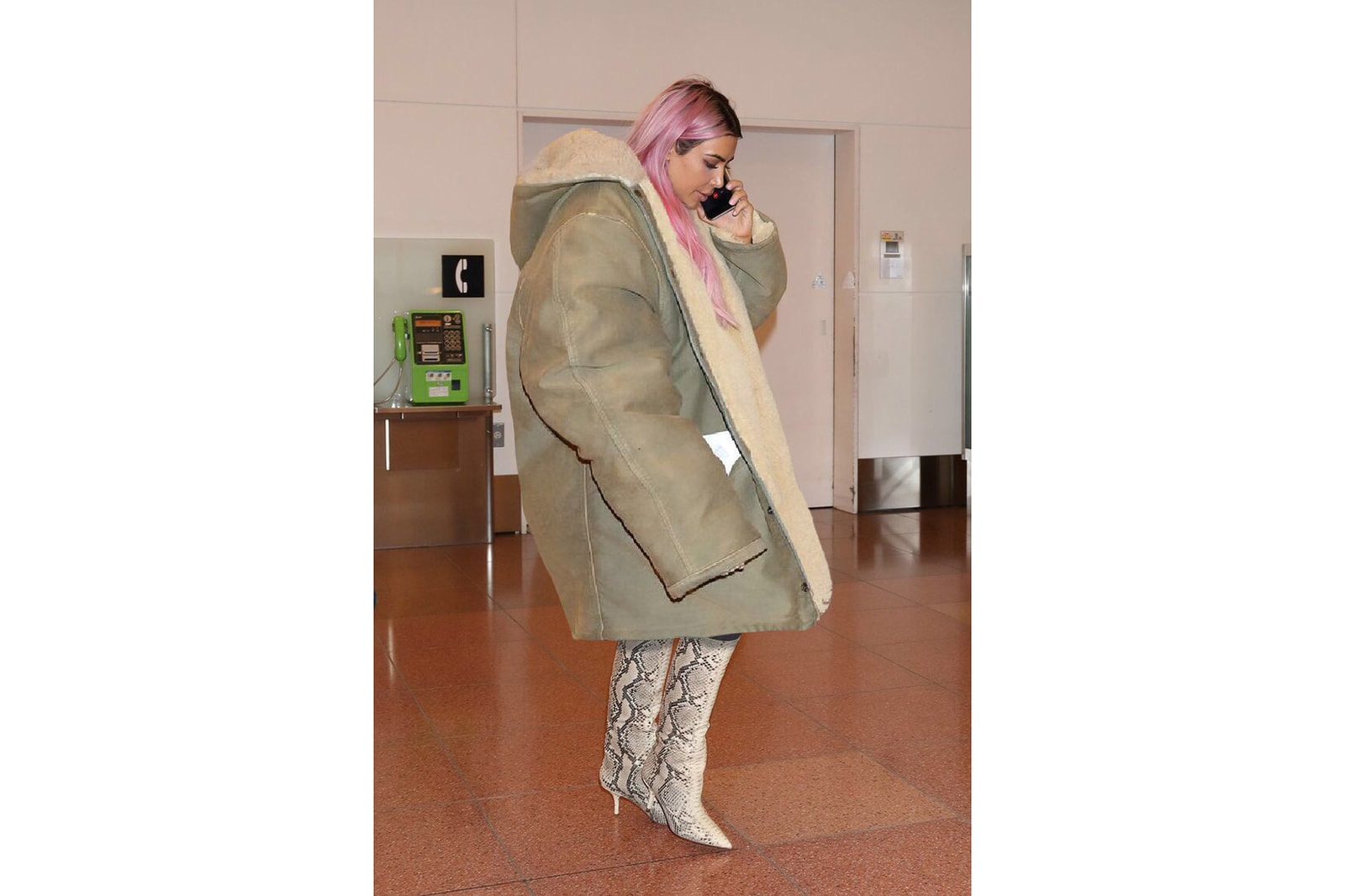 Huge jackets are like the comfort blankets of the clothing world. When the wintery weather takes a turn for the worse, all you want to do is snuggle up in some cozy and roomy coats – much like this Yeezy Season 7 one sported by Kim Kardashian. Thanks to @itsmaysmemes, however, this coat has taken on a larger-than-life look – where can we cop one?
All monogrammed everything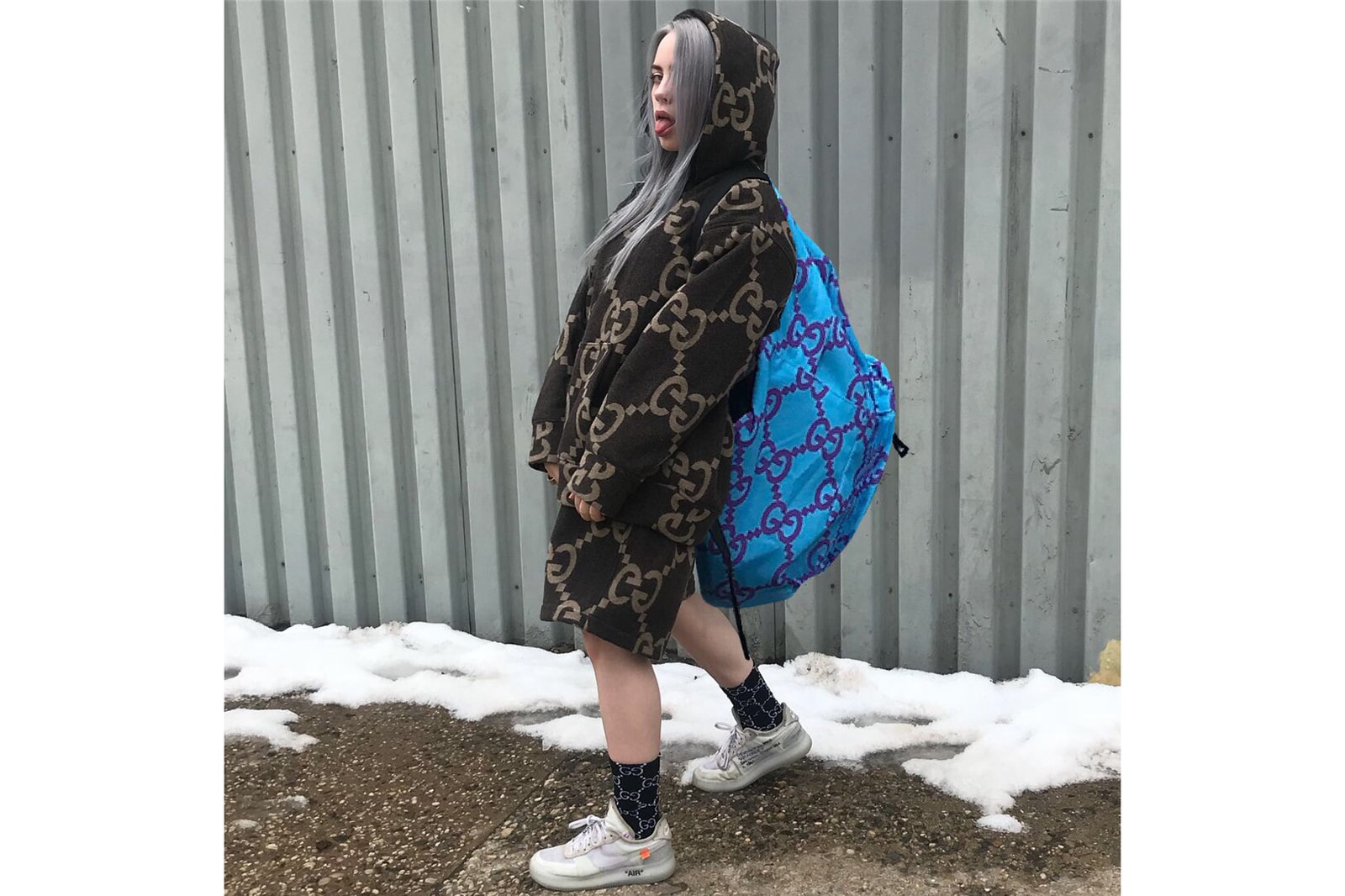 It wouldn't be a '90s revival without every designer house breaking out its signature all-over monogram print. Whilst this pattern is a staple of some brands, like Louis Vuitton, Dior and Fendi have also gone digging into their archives to pull out that once tacky print and bring it straight up to date for the contemporary consumer. Watch out for it covering everything from sock runners to baby Stormi's stroller and Bruce Almighty-style umbrella hats.
Ugly sneakers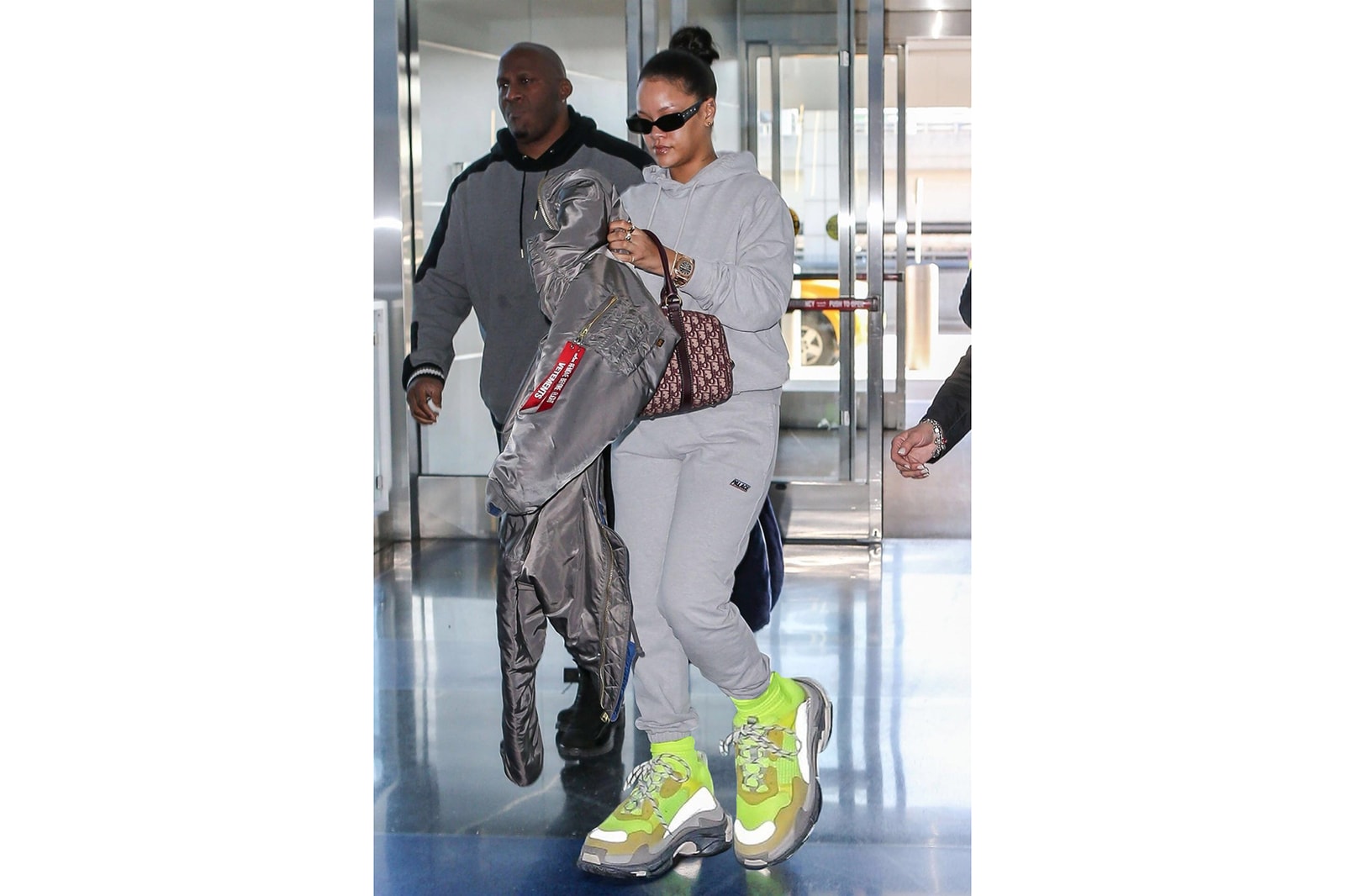 Oh ugly sneakers, how could we not be obsessed with you? Between Balenciaga's Triple-S, Nike's M2K Tekno and FILA's retro Disruptor 2, we've been spoiled for choice and our love for hideously bulky kicks shows no signs of slowing down. After seeing Vetement's collaboration with SWEAR, though, we're left wondering just how much bigger and in-your-face can footwear possibly get? We'll have to wait and see.
The Balenciaga double shirt that nearly broke the internet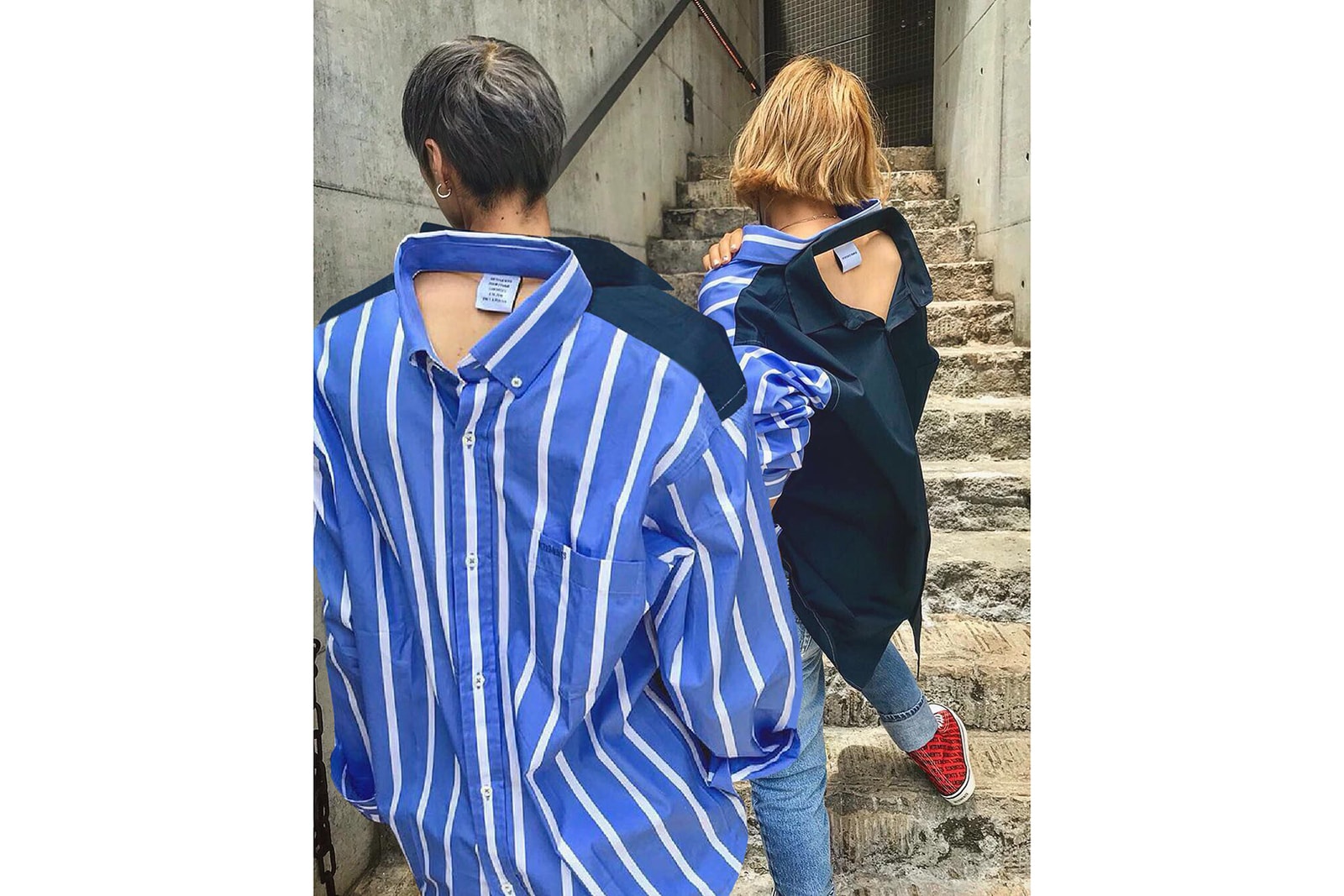 Who can forget the uproar this double shirt caused across web when it was revealed – the $1,290 USD shirt(s) had people aghast over both the design and the hefty price tag. Tbh, nobody could be sure whether Demna seriously thinks this would be a sweet sartorial choice or if he's sitting pretty in Balenciaga's HQ laughing at the rest of us suckers. One thing's for certain though; this look is a total no-go.
Overly distressed sneakers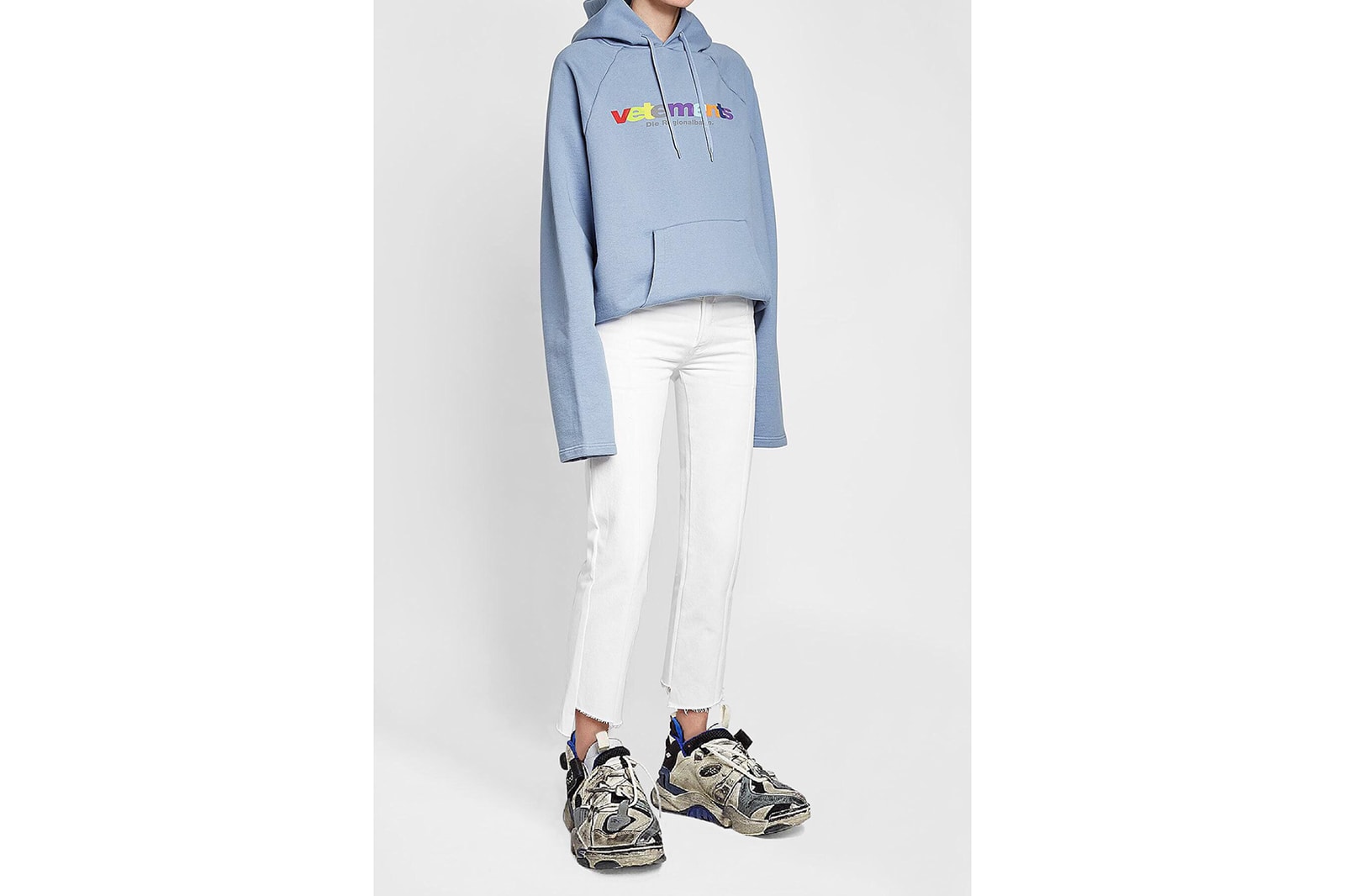 One sneaker style that does not get our stamp of approval are those that come with an overly distressed finish – you know the type. Much like pre-distressed denim, these are the kind of kicks that are – and probably always will be – criminally uncool. Stay away from these at all costs unless you're set on the idea of turning into that Steve Buscemi "How do you do, fellow kids" meme.
Extreme layering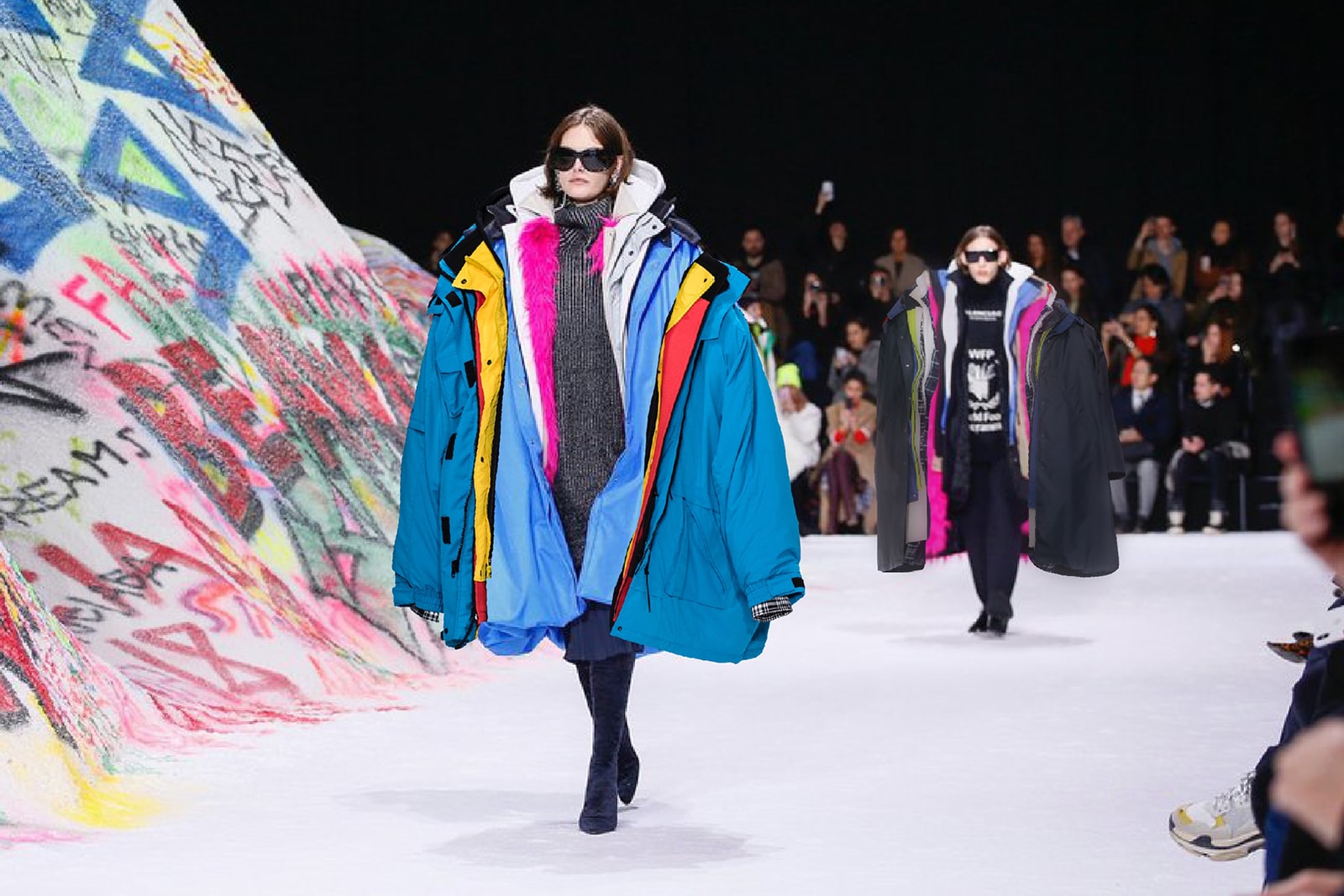 Ahh, the look that birthed a thousand memes, the most memorable being the Friends-inspired "Could I be wearing any more clothes" one. Again, this one strikes a chord of Demna Gvasalia mischief because not only would this exaggerated look be hot and heavy to wear IRL, but can you imagine the logistical issues that would come with trying to fit through doors, in Ubers, etc?Frankly, storing this bad boy would be damn nightmare, too.
UGGs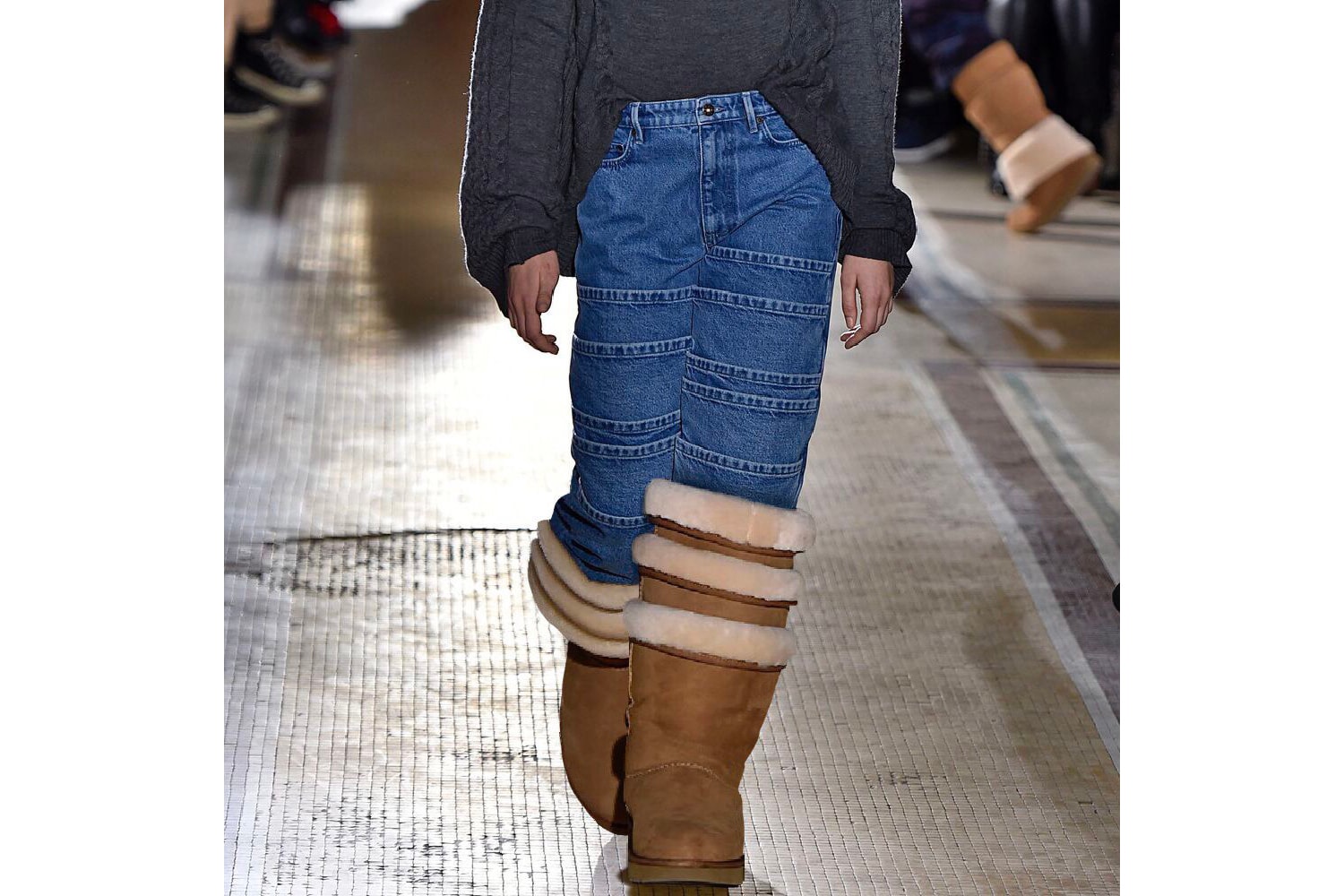 Sure, it's likely we all had a pair in the early 2000s but just because retro style is back on trend, it doesn't mean we need to bring everything back. Despite trying to enter the contemporary fashion sphere with its recent collaborations with the likes of Sacai, Y/Project and Heron Preston, UGGs are one of those things that would be better off remaining as a distant memory and stay well away from the runway.
Share this article