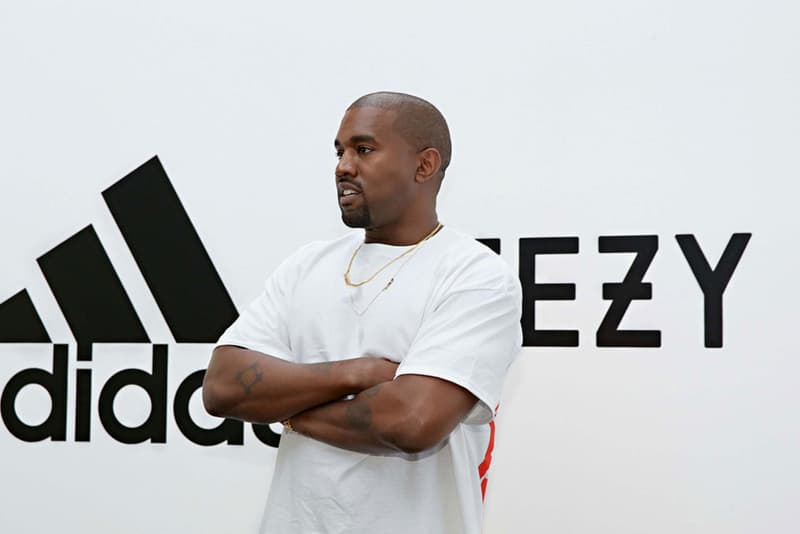 Fashion
Kanye West's YEEZY Brand Is Reportedly Worth $1.5 Billion USD
Thanks to multiple sources of revenue.
Kanye West's YEEZY Brand Is Reportedly Worth $1.5 Billion USD
Thanks to multiple sources of revenue.
Back in February, Kanye West gifted Kim Kardashian stocks, which according to CNBC, have been performing extremely well. Now, news has surfaced that the Chicago rapper is reportedly on track to become a billionaire according to sources close to the family. The source also shared that YEEZY recently received a $1.5 billion USD valuation. The topic of his billionaire status, thanks to his YEEZY brand first came up during an interview with New York radio personality Charlamagne earlier this year.
Earlier this week, Kim confirmed rumors when she was asked by Jimmy Kimmel if she was "almost a billionaire." She replied, "I would say my husband is. That makes me one right?" Coming as no surprise, the YEEZY line could continue to grow in value with the strategic addition of basketball sneakers next year. West has publicly announced this product will come into fruition in 2019. Separate, creative streams of revenue spearheaded by Kanye West could also continue pushing forward the growth of his brand including an architecture and rumored restaurant business.
Stay tuned here, as more new emerges on the valuation of Kanye West's YEEZY. Take an official look at the adidas YEEZY BOOST 700 V2.
Share this article