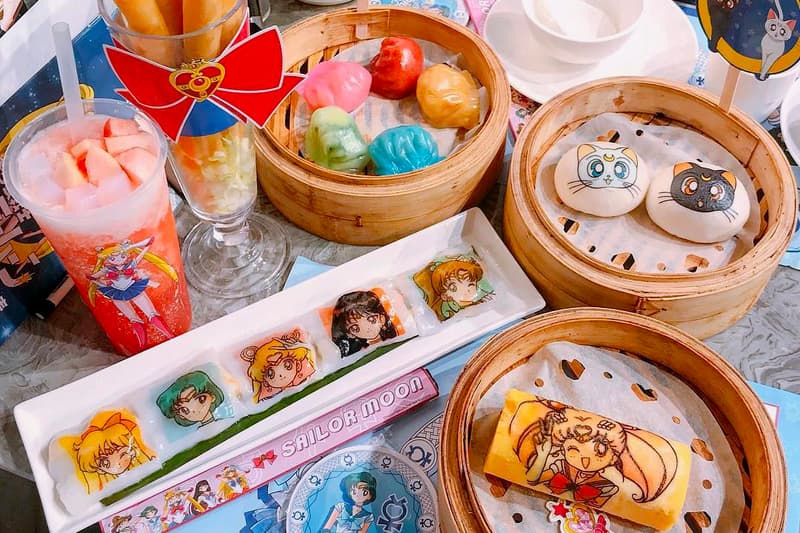 Sailor Moon-Themed Dim Sum Might Just Be the Best Weekend Brunch Idea
Too cute to eat.
Known for its fun and popular collaborations with cartoon characters, Hong Kong eatery Dim Sum Icon has recently introduced a new menu featuring the beloved Sailor Moon and her friends. Available now through October 12, each dish from the special menu is directly inspired by the famous Japanese anime series, ranging from steamed buns printed with Luna and Artemis, to dumplings in a rainbow-array of colors representing each Sailor Soldiers. Instagram-worthy treats aside, the restaurant is also giving away collectible merch including hand fans and coasters to customers.
This isn't the first time Dim Sum Icon has attracted crowds with its uniquely decorated dishes. The modern Chinese tea house has previously served up dumplings that take the form of SpongeBob Squarepants and Garfield among other childhood-favorites.
For those who're heading to Hong Kong in the upcoming weeks, be sure to try out this nostalgia-filled brunch experience. You may find the address of Dim Sum Icon and its hours below.
While you're at it, check out five of our favorite brunch spots in NYC.
Dim Sum Icon
L308, 3/F, The ONE, 100 Nathan Road, Tsim Sha Tsui, Kowloon, Hong Kong
Hours:
11 a.m. – 11 p.m. local time daily
Share this article