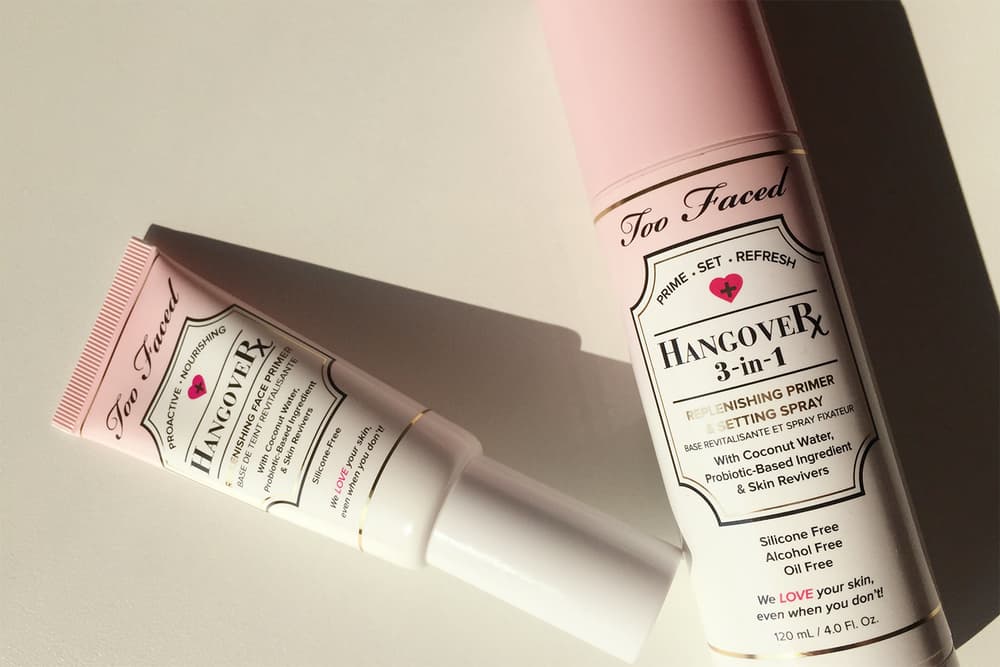 This Editor's Secret to Having an Oil-Free T-Zone in the Summer Heat
Shiny forehead no more.
If unwelcomed breakouts are my worst enemy when it comes to doing makeup, then an oily T-zone is probably my second-least favorite thing to deal with. This is especially true during the summer months. No matter how seamless your makeup looks while you're at home, it begins to melt almost as soon as you step into the scorching heat, with your forehead turning powder-matte to plain shiny.
To keep unwanted oil at bay, I've been using products like Hylamide's Matte 12 Oil Blocker and this summer, I've been introduced to Too Faced's Hangover Replenishing Face Primer and the setting spray from the same range. The combination of these products has been doing wonders to my grease-prone area – the two items are so effective I'm not sure if I could skip using them anymore.
WHAT IS IT: Too Faced's Hangover Replenishing Face Primer and Setting Spray
WHY IT'S WORTH THE HYPE: Primers are an important first step when applying makeup (after your choice of moisturizer, of course), and the Hangover Face Primer is a great option. Infused with coconut water, the product not only smells heavenly, but also absorbs into the skin quickly to provide a boost of radiance. I've been rotating between Glossier's Perfecting Skin Tint, Hourglass' foundation stick and Chanel's tinted moisturizer these days for base, and they all wear well throughout the day atop the primer.
I've never been one to use setting sprays. Like many, I used to dismiss them as nothing more than some made-up magic water, but my opinion has changed completely after testing out Too Faced's version. My skin always feels instantly hydrated after a few spritz, and even though it's not described as a mattifying spray, I do find that my makeup lasts longer than usual and that my T-zone is miraculously oil-free towards the end of the day.
WHERE YOU CAN FIND IT: Both products can be found online and in-store at Sephora, with the primer retailing at $34 USD and the setting spray at $32 USD.
Share this article