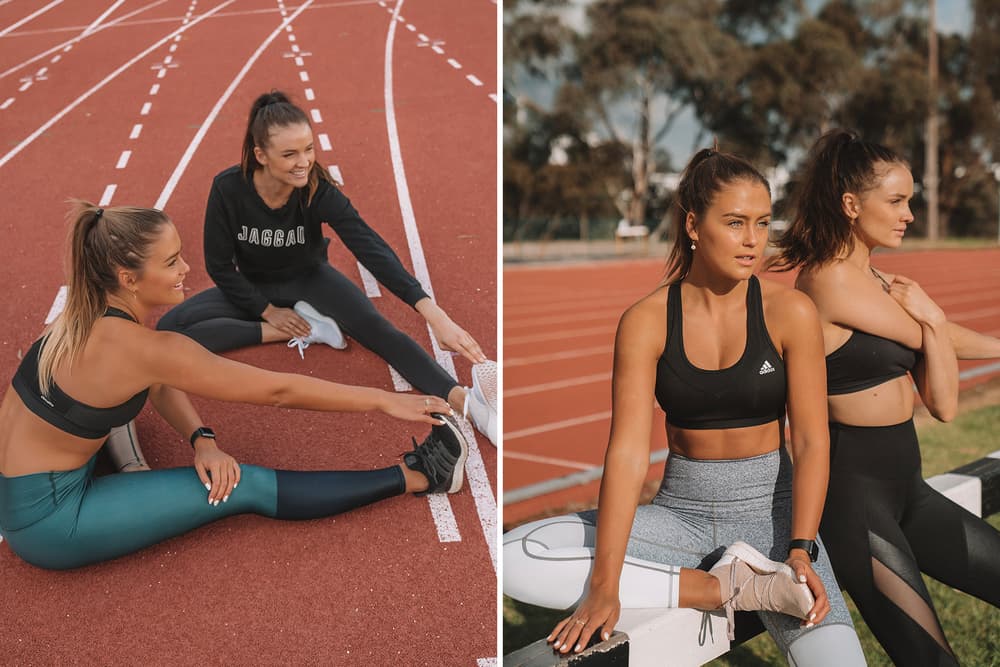 Health
Steph Claire Smith & Laura Henshaw Share Their 5 Golden Rules of Healthy Summer Living
Not your average game plan.
Steph Claire Smith & Laura Henshaw Share Their 5 Golden Rules of Healthy Summer Living
Not your average game plan.
Australian models and fitness gurus Steph Claire Smith and Laura Henshaw have been working together to empower women through their program Keep It Cleaner, shedding light on their secrets to living a satisfied life. They tackle health in a sustainable way and address common insecurities that many struggle with when it comes to self-image. By successfully creating opportunities to be authentic and raw, they invite girls to journey with them and to unlock their full potential.
We recently caught up with the duo to chat about their best tips for those who'd like to hustle in all areas this summer, including fitness, nutrition and mental wellness. Continue reading to learn more.
1. Making Time for Exercising Isn't as Hard as It Seems.
"One hour of your day is only four-percent of your day." If you begin investing just four-percent of your time every day into some form of physical activity, you will realize that squeezing time for exercising isn't an impossible task. For those who live a busy lifestyle, schedule your "workouts" in increments. Try parking farther away from your workplace to get in 20 minutes of walking before and after going to work, or try out a 20-minute HIIT workout created by the pros themselves online.
2. Be Realistic.
Make sure you set attainable goals and have realistic expectations. Results don't happen overnight, but the trick is to make small, sustainable choices each day. These everyday decisions will turn into habits meaning you'll not only feel healthier inside and out for the summer, but throughout the year.
3. Don't Go to the Gym.
You read that right — get outside. Take advantage of the summer weather and have fun. Exercise during this particular time of the year can take the form of riding a bike, climbing mountains, playing tennis, beach volleyball, rollerblading, swimming, or even walking your dog.
4. Eat What's in Season.
Utilize the fruits and vegetables that are in season, because A) they'll be tastier and B) they'll (typically) be cheaper. Fresh produce will be the best fuel for your summer adventures and will help you reduce your intake of processed foods that ultimately slow you down. Nobody has time for that.
5. Living Healthily Shouldn't Be a Punishment.
Shift your mindset from the idea of punishment that can take all the fun out of exercising. This can be said about eating clean as well. Being active and eating whole foods do something to us as humans — it makes us feel amazing because our bodies are being nourished the way they are meant to. Furthermore, remind yourself that you are beautiful even if it doesn't feel natural at first. Actively maintaining a positive headspace will become a habit over time. Before you know it, your mindset, workouts and diet will transform into a daily routine.
Editor

Teresa Lam/Hypebae
Share this article