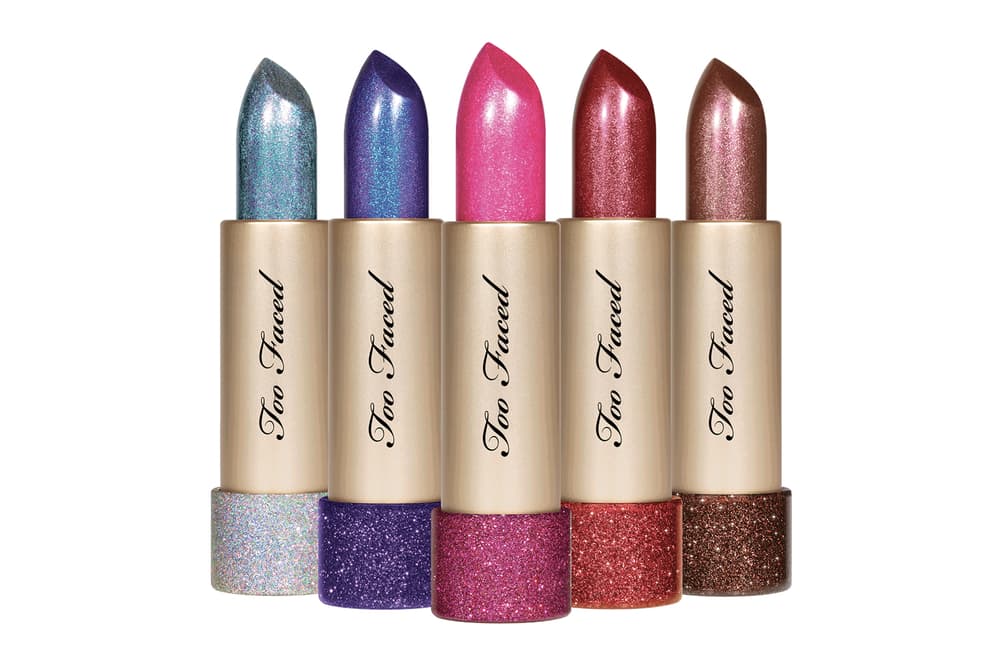 Beauty
Too Faced's Glittery Lipsticks Are the Ultimate '90s Beauty Throwback
Released in honor of the brand's 20th birthday.
Too Faced's Glittery Lipsticks Are the Ultimate '90s Beauty Throwback
Released in honor of the brand's 20th birthday.
Universally-loved beauty brand Too Faced is turning 20 years old this year and to celebrate, its releasing a slew of limited-edition products, like the Better Than Birthday Sex Mascara. A few months ago, it teased the re-release of its original Throwback Metallic Sparkle Lipsticks, that were initially launched when the brand started life back in 1998 and now we can finally get our hands on the full lineup.
Arriving in 10 shades, ranging from a shimmering "Bionic" blue and peachy "Miss Thing" to a show-stopping hot pink "TF20," each full-coverage lipstick has an ultra-sparkly finish. It's also packed with avocado oil, which adds creaminess to the formula and ensures it glides on – and stays on – without drying out and the lashings of glitter make for the ultimate homage to the '90s.
You can peep the full range now and buy your favorites over at Too Faced's web store for $22 USD each. In related news, have you seen Too Faced's "Tutti Frutti" collection yet?
Share this article