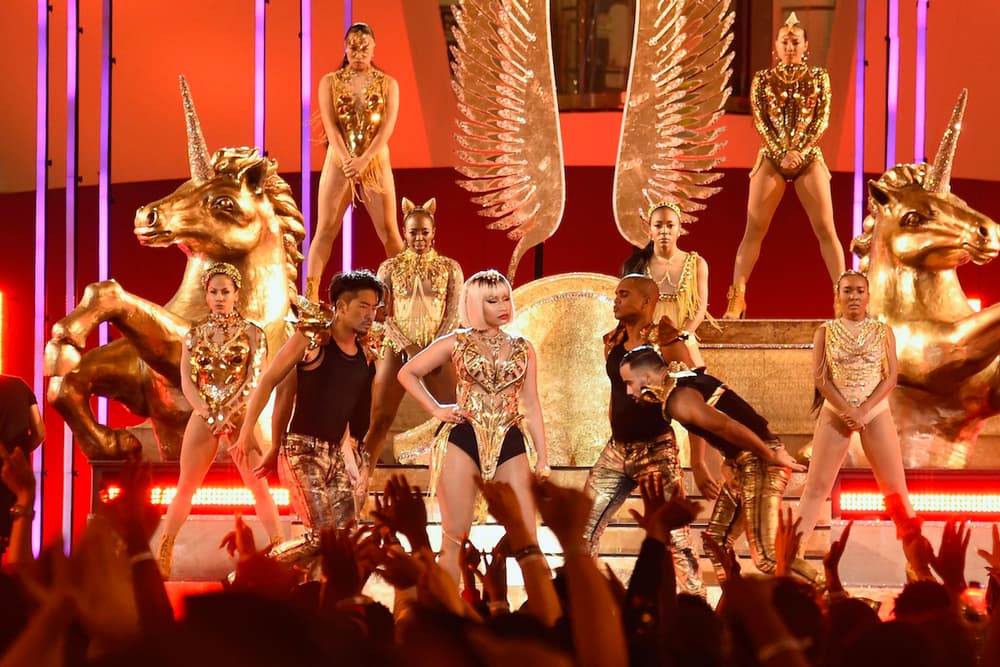 Culture
Watch All the Best Performances From the MTV VMAs
Nicki Minaj, Ariana Grande, J-Lo and more.
Watch All the Best Performances From the MTV VMAs
Nicki Minaj, Ariana Grande, J-Lo and more.
The MTV VMAs have just come to an end, where we saw everything from Camilla Cabello snagging the prestige filled "Artist of the Year" award, to Cardi B who accepted the Moon Man statue for "Best New Artist." Nominees included everyone from Bruno Mars, Post Malone,  The Carters, SZA, Drake and more, but the night wasn't all about the awards – it was also about the many captivating performances.
Jennifer Lopez was awarded the coveted Michael Jackson Video Vanguard award, and took the MTV stage for the first time since 2001. The star proved that she's still got it, dancing and singing for a long set of all her biggest hits. Other performers included Travis Scott, who took the stage singing tracks off his newly released album Astroworld, as well as Jessie Reyez, and Ariana Grande who performed "God is a woman." Of course, Nicki Minaj also brought a crazy performance from The Oculus in New York City, showcasing tracks off her new record Queen for the first time.
It was a night of big events to say the least, so make sure you take a look at all the crazy performances below. Don't miss all the best red carpet looks, as well as the full list of winners while you're at it.
---
Share this article