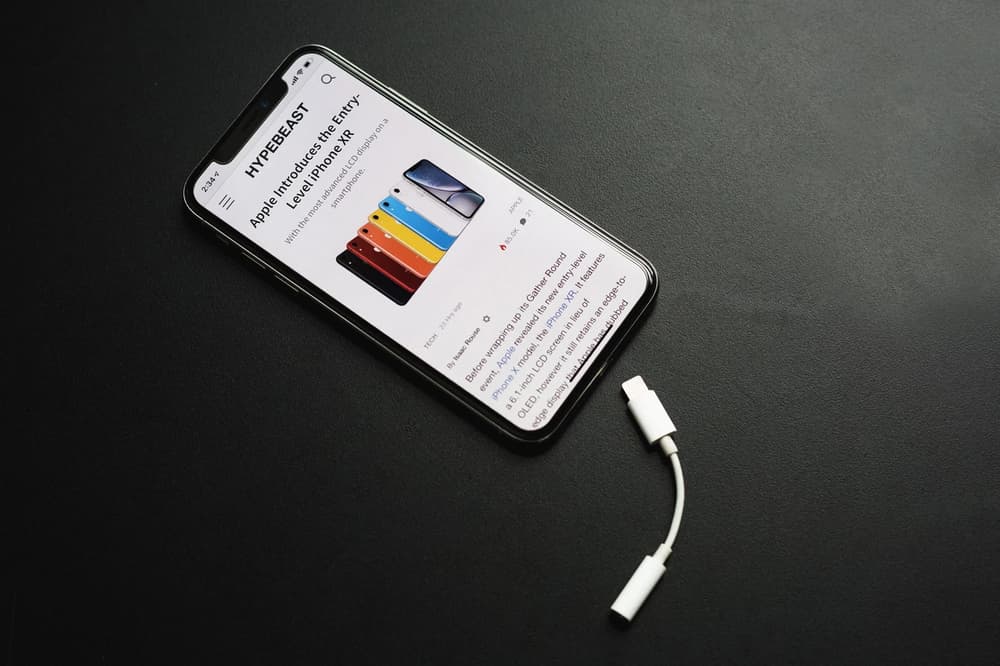 Culture
Apple Will No Longer Include a Headphone Dongle When Purchasing a New iPhone
Goodbye, headphone jack.
Apple Will No Longer Include a Headphone Dongle When Purchasing a New iPhone
Goodbye, headphone jack.
Apple caused quite a stir when it removed the headphone jack on the iPhone 7 back in 2016, introducing a dongle to allow users to still connect their headphones to the iPhone through the charging port. After announcing its latest designs, the iPhone XS  and the iPhone XC earlier this week, the tech giant has also revealed that the new gadgets no longer will be coming with a dongle.
The previously complimentary accessory will now be available for purchase for $9 USD, and will be useable with the new additions to the iPhone family. Let us know what you think about the discontinuation, and don't miss what went down at Apple's anticipated September presentation.