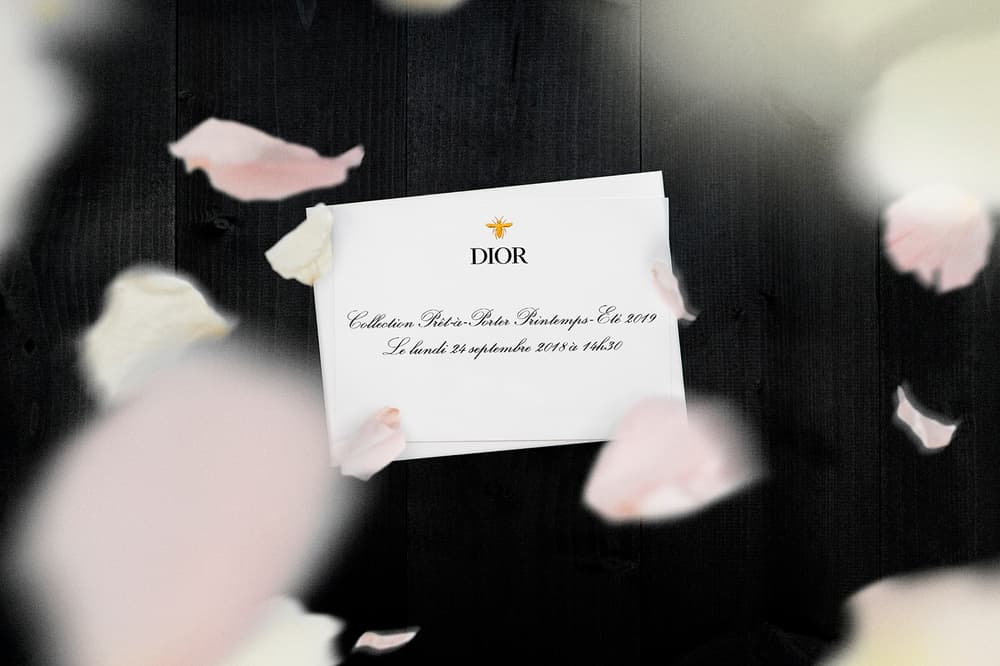 Fashion
Livestream Dior's Spring/Summer 2019 Show Right Here
Coming at you from Paris Fashion Week at 9:30 a.m. EST.
Livestream Dior's Spring/Summer 2019 Show Right Here
Coming at you from Paris Fashion Week at 9:30 a.m. EST.
Paris Fashion Week has officially kicked off and the last leg of fashion month is set to go off with a bang as industry heavyweights Dior and Gucci are both showcasing their Spring/Summer 2019 wares today.
Last season, Maria Grazia Chiuri's Dior woman embodied the political climate of the moment, with the '60s-style wardrobe taking cues from magazine covers and protest art from decades past that remains painfully relevant in 2018. Trends of that era were also reinterpreted for the contemporary consumer, with oversized sunnies, baker boy caps, florals and stylish patchwork fabrics prominent throughout the collection. It remains to be seen what Chiuri will present for SS19, however it's sure to be display of timeless elegance mixed with a modern appeal.
Tune in to the livestream from Paris Fashion Week today at 2:30 p.m. GMT (8:30 a.m. EST) above and for more fashion month news, check out our roundup on the best shows from Milan Fashion Week.
---
Share this article