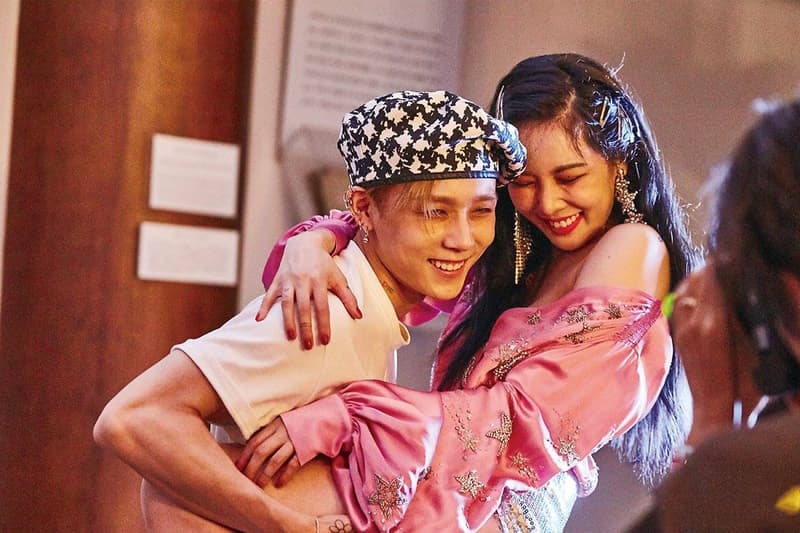 Music
HyunA Is Reportedly Ousted by Her Agency, and Fans Are Not Having It
The K-pop artist is expelled over her recently publicized relationship with E'Dawn.
HyunA Is Reportedly Ousted by Her Agency, and Fans Are Not Having It
The K-pop artist is expelled over her recently publicized relationship with E'Dawn.
The Internet is enraged at the news that HyunA and her boyfriend E'Dawn have reportedly been kicked out of their agency, Cube Entertainment. The controversy stems from the newly publicized relationship between the former 4Minute star and the ex-Pentagon rapper, who recently admitted that they've been dating for two years. Back in August, HyunA took to her Instagram account to address the relationship rumors, stating that she "just really wanted to be honest" with her fans. Both HyunA and E'Dawn are members of the dance-pop group Triple H, which was officially formed in 2017.
For those who might not be familiar with K-pop, most artists (or better known as idols) that fall under this category are not permitted to be in any romantic relationships after signing with their labels.
In an earlier statement released on September 13, Thursday, Cube Entertainment writes that it has decided to remove the two artists from the company with an explanation that "the restoration of trust between the two artists could not be recovered." Later on the same day, however, the label issued another statement with a senior executive saying that the dismissal of the two artists "is not a confirmed issue but a discussion."
International fans are applauding HyunA and E'Dawn for challenging the unspoken rules of being a K-pop artist, with many expressing that no one should be fired because of their love life. Some are even anticipating the duo to join Big Hit Entertainment, the agency that manages the K-pop super group BTS.
According to The New York Times, the stock price of Cube saw a 6.57 percent drop following the reports that the artists have been laid off.
hyuna has been with cube since 2009 and she has given them her blood sweat and tears worked with them in trust and faith and they just spat in her face right now by saying they can't recover faith and truth in her because she decided to be honest about her love life

— ☕️ (@95lattae) September 13, 2018
cube saw their stocks crash and now they're basically saying "just kidding" on the whole HyunA and E'Dawn situation #CubeIsOverParty pic.twitter.com/fAPGZZcQIV

— PRESENT: Lia?| LALIA ? (@dkgyu) September 13, 2018
I was so happy when the news broke abt Hyuna and E'dawn dating because this was finally challenging the status quo for dating in kpop. But I am disappointed with Cube and the fans who did not stand to make a change in the industry. #CubeIsOverParty

— MaroonHopie???? (@ObrienShookFace) September 13, 2018
Man, what if Hyuna and E'Dawn actually went over to BigHit…… Now, THAT would be a fucking statement #CubeisOverParty

— eloqυence: тнe red мagιc ѕнop (@ilove_dinosaur) September 13, 2018
Share this article