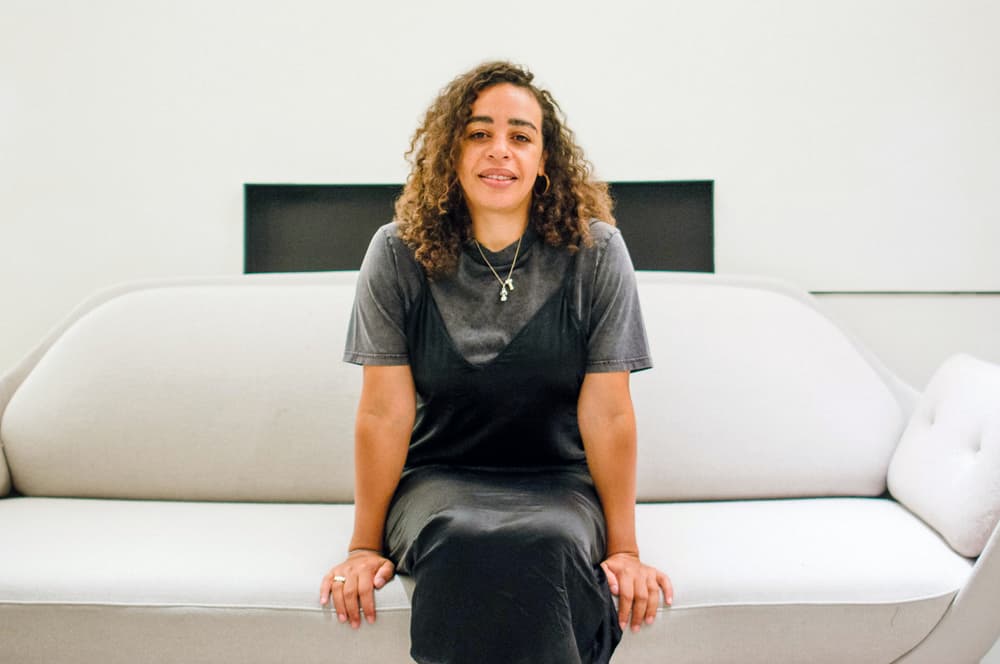 Fashion
Martine Rose on Working With Demna Gvasalia, Career and Collaborations
Read our interview with the British designer.
Martine Rose on Working With Demna Gvasalia, Career and Collaborations
Read our interview with the British designer.
British designer Martine Rose has made a name for herself through eye-catching collections, bold presentations and also for her unique aesthetic. Her eponymous menswear label launched in 2007, and has since continued to gain momentum and recognition – even scoring the designer a position as menswear consultant alongside Demna Gvasalia at Balenciaga. There's no doubt that Rose has managed to gain a loyal following within the streetwear and fashion community, through collaborations with labels like MYKITA and Napapijri.
We had the chance to connect with the creative during her visit to Hong Kong, where she was the VIP Judge at the YDC competition at CENTRESTAGE. The winner of the big competition received an internship with the designer, who we sat down with to chat about her career, her various upcoming endeavours, as well as how she found her personal style. Keep reading for the full interview with Martine Rose.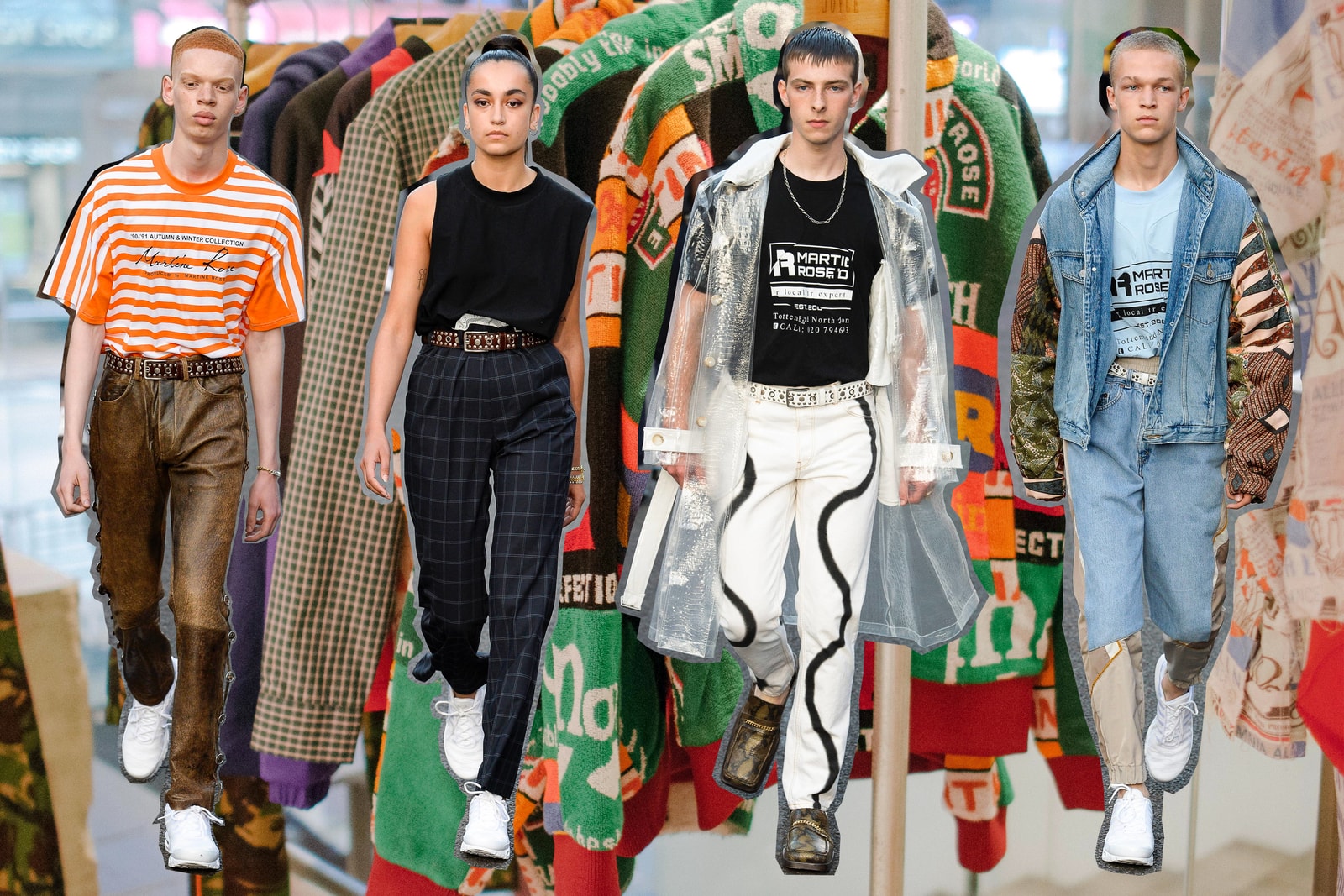 You're primarily focused on menswear at the moment, although your pieces are very androgynous. Do you have any plans on adding womenswear?
No, not yet. I think I try to do things as authentically as possible and I respond to how I feel, and really what feels right for the brand – and it feels like I'm a menswear brand, you know? I always do a few women pieces in every collection, and I always have since the beginning, because that also feels like me. But in terms of introducing a female line, I can't see that happening yet.
You're based in London and you draw a lot of inspiration from the city, what are some of your other inspirations and influences?
I do draw a lot of inspiration from London and where I come from, but I also have a huge interest in the world beyond London. I have a huge interest in youth movements all over the world, I think they are the most powerful forms of protest, celebration or whatever – I'm always looking at young people and how they operate all over the world. I think that's really interesting.
How did you develop your personal style and aesthetic?
My primary influence definitely comes from club culture and music. They have always been the most real and authentic ways that people use clothes to express themselves to the fullest. Like T-shirts have always been used historically as forms of protest, and I think that they are still very powerful and relevant in that way today. That's something that influences me hugely, both when creating my collections as well as how I dress personally.
You're currently working with Demna Gvasalia as a consultant for Balenciaga's menswear range, how did this come about? What has your experience been like working for a luxury label?
It came about because Demna and I get on very well as people. He contacted me before he was at Balenciaga saying he liked what I was doing, and we had a couple of emails back and forth. When he later got appointed at Balenciaga, I sent him an email saying congratulations, and he replied saying that maybe we should just meet. So, the first time we met, it was about work but we didn't really end up talking about work – we just got on really well. That was the beginning of a lovely relationship, because we realised we shared a lot of the same interests and passions, so the next step was very natural. He wanted to develop the menswear range and we put the team together.
I've never worked for anyone else, so I've never really seen how people do it "properly." I've always just done it my way and hoped that it would work, and it did to a certain degree, but my experience with working at Balenciaga was very different because they have a lot more power in terms of what they can achieve. So my experience is very different for sure.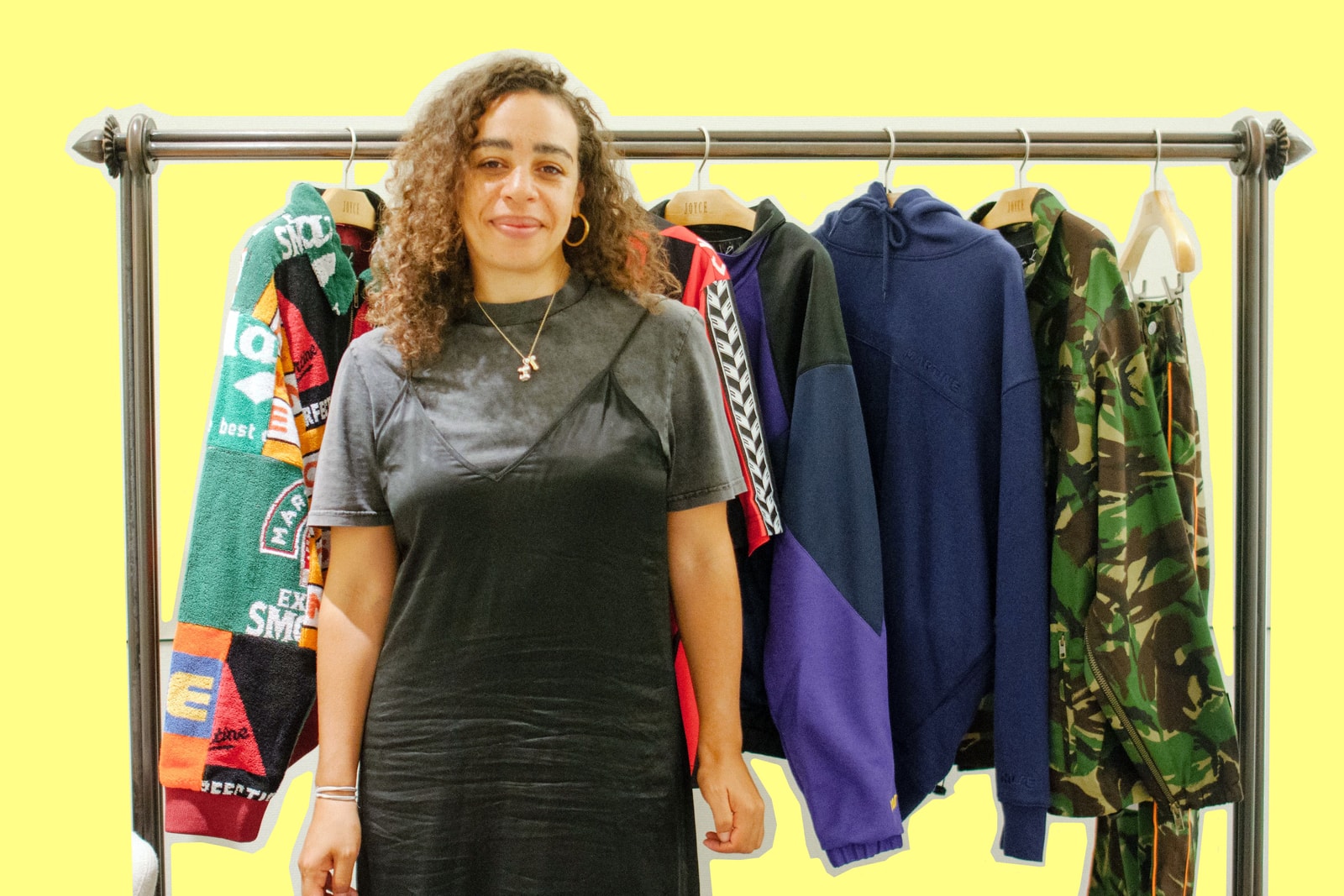 You've found a way to showcase your collections in new and out-of-the-box ways – why is presentation so important to you?
I try to respond to what is right for the collection at the time, rather than following a format. Sometimes I want to tell a different story about the collection, and presentations can often do that. You're inviting people into a world and inviting them to engage with clothes in a different way, and I think that can be very powerful. A catwalk is amazing and energetic and you get an immediate response, but with a lookbook or presentation you can create more of a narrative throughout.
Do you have any upcoming projects you're currently working on?
I'm working on projects all the time, I've got lots of collaborations happening. There are some brilliant ones coming – they're good. But I can't reveal them just yet.
Do you have a dream collaboration or dream concept that you'd like to work on one day?
I get asked this a lot, because I do collaborate a lot. I'm not much of a planner and I really try to stay in the now as much as possible, that's where my strength is. Right now, the people I'm working with I love – and that's how I enter into any relationship. The partners and team I have at the moment are my dream partners, and I mean that, really. I'm not looking beyond that for now, I'm really happy with my current collaborators so I can say that they are my dream team.
What is one piece of advice you'd give to young girls out there looking to pursue a career like yours?
Oh god, so much. Nothing that's worth doing is going to come easily. Sometimes you need to know when to stop and when to push through. Starting a label is a lot of hard work, and if you're committed to it for the long term, it is going to take time. It's better that it takes time, because during that time you'll make all your mistakes and learn from them. You don't want to have success to quickly because that's a double-edged sword. Stick to it and know that in the beginning it is going to be tough, but you'll be able to push through.
Share this article