Nike's HyperAdapt Is Set to Drop in Larger Quantities at "Accessible Prices"
Matt Barnes spoke to investors about the sneaker's forthcoming release.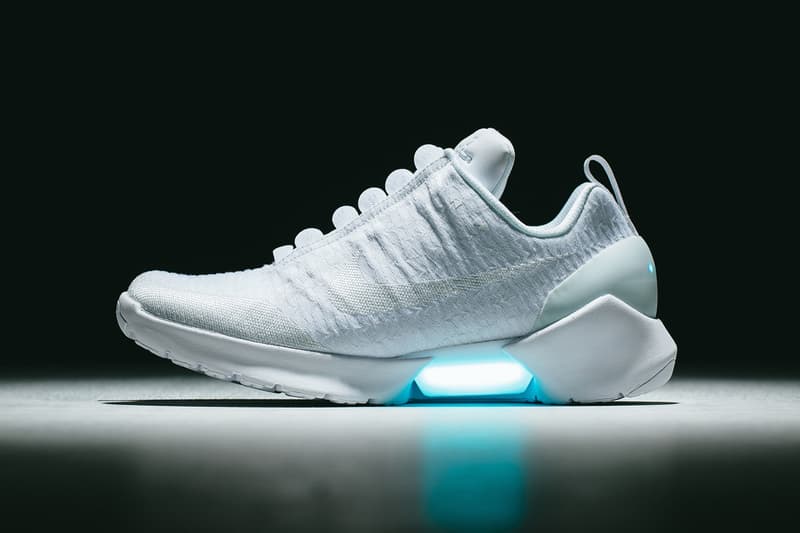 Earlier this week on a call with Nike investors, Mark Parker released information pertaining to the sportswear company's HyperAdapt silhouette. The current CEO reported that the model which currently prices out at $720 USD is set to release "at more accessible price points and in greater quantities" globally.
Parker also shared that Nike "will bring digitally powered adjustable footwear to professional sports." Additionally, he noted that athletes had been trying out the technology over the summer. According to Quartzy, the HyperAdapt 1.0 which released in 2016 featured digital-sensors that detected tension and the volume of the foot, which led to the sneaker automatically tightening around the foot. This makes for a secure, locked-in fit since the trainers were originally created with athletes in mind. The construction of the shoe automatically tightens and loosens to accommodate the athlete's foot.
Back in 2016, renowned sneaker designer Tinker Hatfield released the following statement about the HyperAdapt 1.0:
"It is amazing to consider a shoe that senses what the body needs in real-time. That eliminates a multitude of distractions, including mental attrition, and thus truly benefits performance."
There's currently no word yet on pricing. Stay tuned here as details emerge on the forthcoming Nike HyperAdapt 2.0.