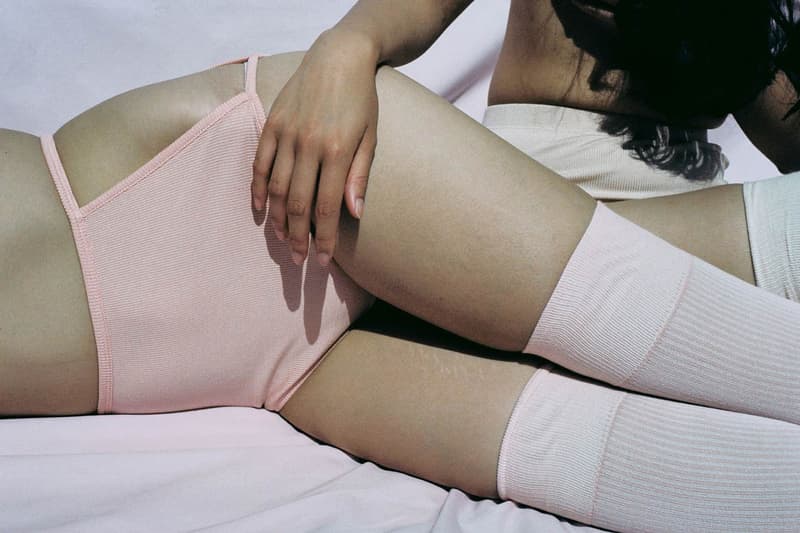 Fashion
Millennials, Here Are 8 Modern & Inclusive Alternatives to Victoria's Secret Lingerie
Intimates for the everyday girl.
Millennials, Here Are 8 Modern & Inclusive Alternatives to Victoria's Secret Lingerie
Intimates for the everyday girl.
There has been a shift in the women's fashion industry. Minimalism and comfort have become a priority — two needs that extend to lingerie as well. Ladies want to feel supported and sexy all at the same time — a feat traditional retailers, like Victoria's Secret haven't been able to pull off to unanimous public approval. Following this year's VS show, it's become clearer than ever that the mega-brand is not progressing in representing reality. A handful of bold and courageous brands have taken the lead, in providing quality garments that people can not only feel comfortable in but celebrated.
Over here, we're fans of wearing intimates not only as underwear but also as clothing, adding dimension to a simple look. Bras, bralettes, bodysuits and boxers can all be used to layer outfits and make the wearer infinitely more cozy. Brands have begun to create these multi-functional garments that work for Instagram, sleeping and everything in-between.
To give you a hand, we've rounded up seven millennial brands that produce lingerie we want to wear all-day long.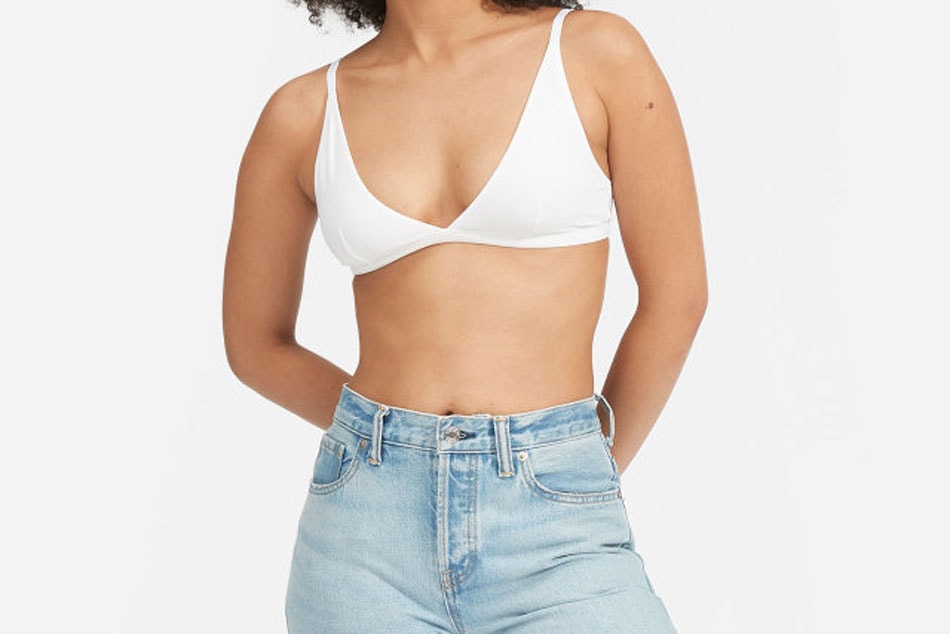 Minimal clothing brand Everlane has introduced a new line of women's intimates for those who prefer underwear with no fuss. The launch included two bralette styles and a range of underwear crafted from soft Supima cotton. Each piece arrives in subtle hues that will layer perfectly with T-shirts, blouses and everything in between.
LUELLE is on a mission to "dismantle society's limited perception of sexy." This is a sentiment we can definitely get behind. The brand launched its first capsule last year which included a wide range of underwear ($28 USD each). Sheer bodysuits ($98 USD) have been added to the line to serve as both underwear and a layering item. Ladies who appreciate breathable intimates that feel like second skin should check out this brand.
2017 was a year of major moves for Frank and Oak. The Canadian label began its foray into womenswear with a clothing line that was shortly followed by a lingerie release. Women can find a subtle color palette, that is both wearable and complementary to the skin. The capsule's standout item is the Ophélie bralette which retails for $60 USD.
After parting ways with ground-breaking lingerie brand Agent Provocateur, Serena Rees went on to create another disruptive imprint. Les Girls Les Boys serves as a unisex collection of bralettes, underwear, bodysuits and socks for people across genders. For its initial launch, LGLB released a 100-piece collection to show that "bed-to-street" style is here to stay. Our favorite items, are the sultry snake lace triangle bra ($48 USD) and the millennial pink stripe underwired bra ($60 USD).
Marie Yat started her eponymous label in hopes of combining, "the delicate details of lingerie, and the relaxing feel of a piece of unisex underwear." Her offbeat creations like the G-Tang thong are both aesthetically pleasing and comfortable to wear. She employs the best parts of masculine underwear to produce pieces you'll never want to take off.
Rihanna has once again disrupted the fashion market with elegance, grace and a little bit of savagery. Keeping every woman in mind, the Bajan pop star launched an affordable, lingerie brand that accommodates bodies of all shapes and sizes. The line ranges from comfortable bras to racy bodysuits serving different styles for any mood.
TomboyX creates garments for all people across the gender spectrum. The new label uses eco-friendly practices to produce undergarments you can be proud of wearing. It is offering ranges from bralettes to boxer briefs that can be worn as intended or mixed in with your everyday style.
True&Co.'s ethos circles around the comfort of a woman. The e-commerce retailer houses brands like Calvin Klein, which prioritize fit and quality. Its own line of underwear doesn't disappoint either. Bra sizes go up to 38DDD and come in a assortment of shapes for all figures. True&Co. also has a great deal of lacy underwear that retails for $33 USD for three items.
Share this article