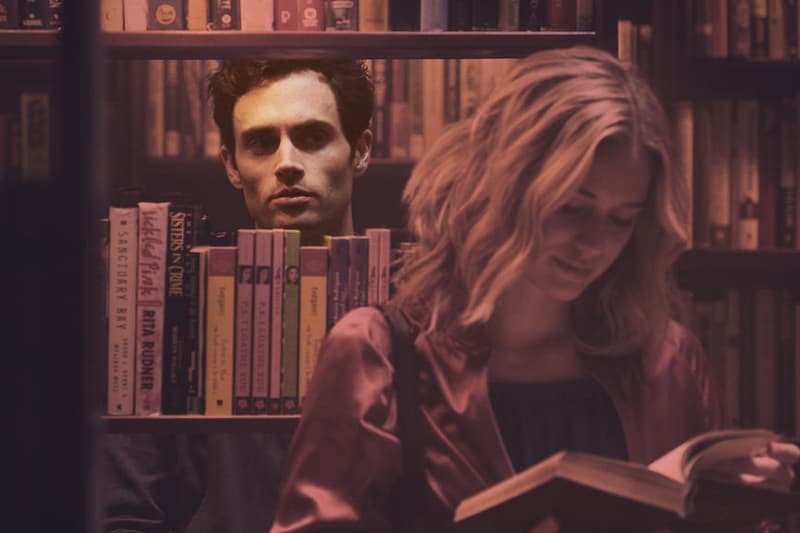 Culture
Here Are 3 Shows You Should Be Watching on Netflix This Month
From thriller to comedy – these are the shows you can't miss.
Here Are 3 Shows You Should Be Watching on Netflix This Month
From thriller to comedy – these are the shows you can't miss.
New year means new TV shows to watch. We already know that 2019 is going to be stacked with anticipated releases, from Stranger Things to Game of Thrones, and we're beyond excited. This month, we've compiled three shows that you can't miss on Netflix, ranging from the new thriller series YOU starring Penn Badgley and Shay Mitchell, to Twitter-favorite series Tidying Up With Marie Kondo.
Take a look at three shows to watch in January below, and let us know what you've been binging this month in the comments below.
YOU
Originally aired in 2018 on Lifetime TV, the show YOU centers around a bookstore clerk named Joe Goldberg (played by Gossip Girl's Penn Badgley), who becomes infatuated with a girl named Guinivere Beck. As the story unfolds, you follow Joe and his obsession with Beck. The show is now available on Netflix, and has already become one of 2019's biggest hits. The season is comprised of 10 episodes, and it would be an understatement to say the show is binge-watchable. If you're looking for an eerie thriller series with light-hearted elements, YOU is definitely the show for, well, you.
Tidying Up with Marie Kondo
After watching the first episode of Tidying Up with Marie Kondo, I instantly began to feel like I was living in a dirty and unorganized home. Not only did the show fuel a whole bunch of Twitter users to tidy up their living spaces, but the new show has also received praise for its emotional components. Marie Kondo will give you all the tips and tricks you need, and will teach you all about the art of tidying. If you need a light-hearted watch that'll inspire you to get your life together, make sure you check it out.
Sex Education
Releasing on January 11, Netflix's latest original series has already gathered a lot of buzz. Following the life of inexperienced teen Otis, who decides to open up a Sex Therapy clinic at school challenging his Sex Therapist mother, the series is all about teenage problems and struggles. As Netflix put it, "Get ready for love, laughs, lube and the best time of their lives." Make sure to watch it as it premieres next week, and get excited by taking a look at the trailer above.
Share this article