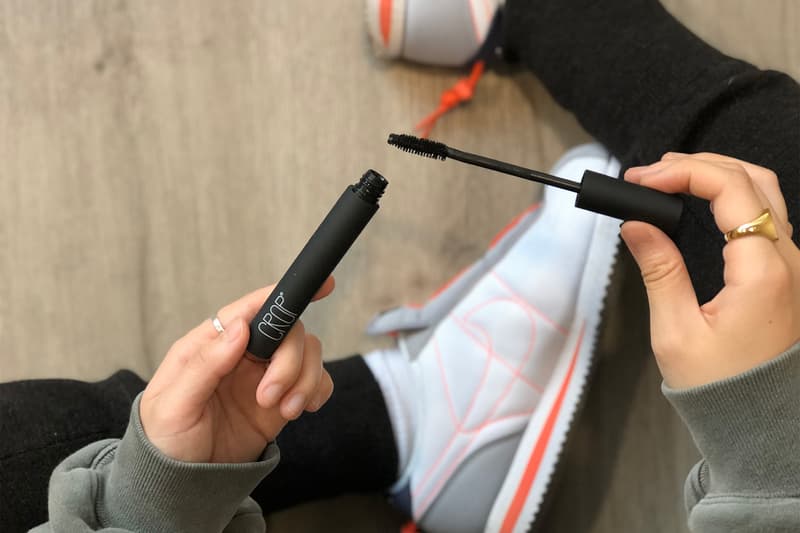 Beauty
I Tried out COSMOS' First-Ever Certified Organic Mascara and I'm in Love
Say hello to responsibly luscious eyelashes.
I Tried out COSMOS' First-Ever Certified Organic Mascara and I'm in Love
Say hello to responsibly luscious eyelashes.
Although some may consider the beauty industry's move towards organic and natural makeup products a fad, it seems more likely that this may very well be a lasting direction to set the course for the beauty industry for years to come. Who wouldn't be happy to see the options for responsible cosmetics steadily grow? Gone are the days when beauty lovers are oblivious about the products that they put on their face. We are now entering an era in which consumers are infinitely more savvy and demand transparency from companies on the products that they are selling. Along this vein, the latest gem that I've discovered from the growing roster of organic brands is Crop. I recently got the chance to try out its new Natural Mascara and it is definitely my new guilt-free favorite.
Crop's mascara offering has been certified organic by COSMOS (COSMetic Organic and Natural Standard), which establishes certification requirements for organic and natural cosmetic products in Europe. The standard is globally recognized by the cosmetic industry. Made in Italy, Crop mascara boasts a creamy formula that promises both defining and lengthening properties. While delivering much coveted "fan effect" lashes, the application also helps to nourish and condition each lash for optimal protection and repair. Oh, and the brand is also cruelty-free, sustainably produced and dermatologically tested (win!).
So, how does this organic variation compare to other mascaras? To start, the large bullet-shaped brush is very generous. Due to its build, it's able to give a full lift to lashes and does a great job with covering the full lash. As promised, the formula is also very creamy and applies evenly. After wearing the mascara through the day, I will comment that it is not completely smudge-proof, but it fares quite well compared to other favorites I used to lean on. All in all, Crop's Natural Mascara is a great product even when you don't consider the fact that it's a 98.61-percent naturally derived product. The bonus is, of course, knowing that you're applying an organic product to an area dangerously close to your eyeball. You're welcome.
You can shop Crop's Natural Mascara at its web store, where it retails for $26 USD.
For more on green beauty, don't forget to read up on the benefits of using all-natural skincare products.
Share this article