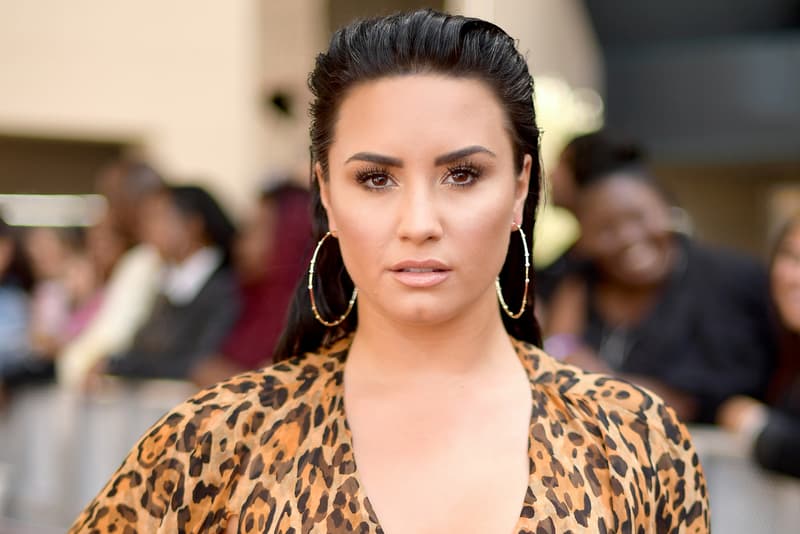 Culture
Demi Lovato Calls out Instagram for "Fat Shaming" Ad & Gets an Apology
Everything we know about the situation.
Demi Lovato Calls out Instagram for "Fat Shaming" Ad & Gets an Apology
Everything we know about the situation.
Demi Lovato took to Instagram recently, to sound off on a "fat shaming" ad she saw on her feed. She wrote via her Instagram Stories that the advertisement for a video game was "disgusting."
The ad which she spoke of blatantly expressed the difference between two women, one was described as "obese" and the other was described as "pretty" and thin. The game seemed to allow players to choose how much they are able to eat.
In Lovato's response to the ad she shared:
"Why is this fat shaming bulls**t on my feed? So many things wrong with this ad," Lovato exclaimed. "1. You can be 'pretty' at any weight. This is absolutely harmful to anyone who is easily influenced by societal pressures put on us from the diet culture to constantly be losing weight in a world that teaches us to equate our value and worth with the way we look and especially anyone in recovery from an eating disorder."
In the past, Lovato has struggled with an eating disorder. On her Instagram Stories, she circled the word "controlled" and wrote: "Especially when eating disorders are all about 'control.'" In closing she shared that Instagram should keep ads like this off of her feed and others who could be effected by them.
In a unique twist of events, Instagram has since apologized for the ad. TMZ reports that the social media app released the following statement:
"We're sorry. This ad was approved by mistake. We reviewed it again and removed it from future delivery in people's feeds."
Lovato is currently in recovery following an alleged drug overdose in July of last year. Last month she was nominated for a 2019 Grammy Award alongside Christina Aguilera for Best Pop Duo/Group Performance for the song "Fall In Line."
Take a look at screenshots below.
1 of 3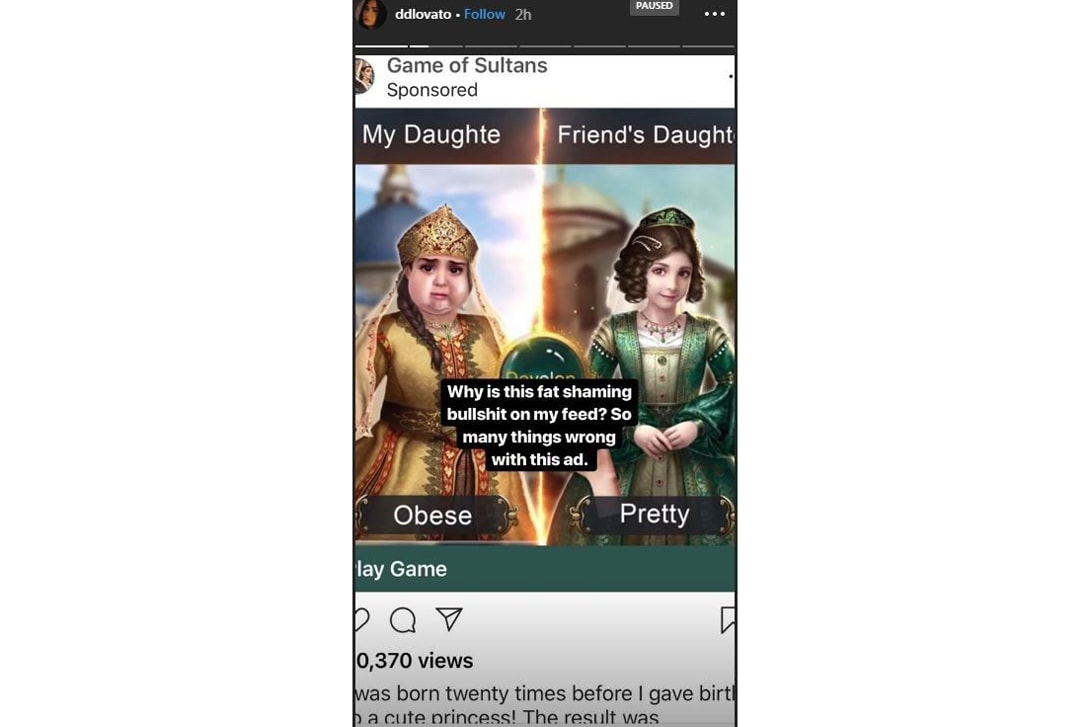 2 of 3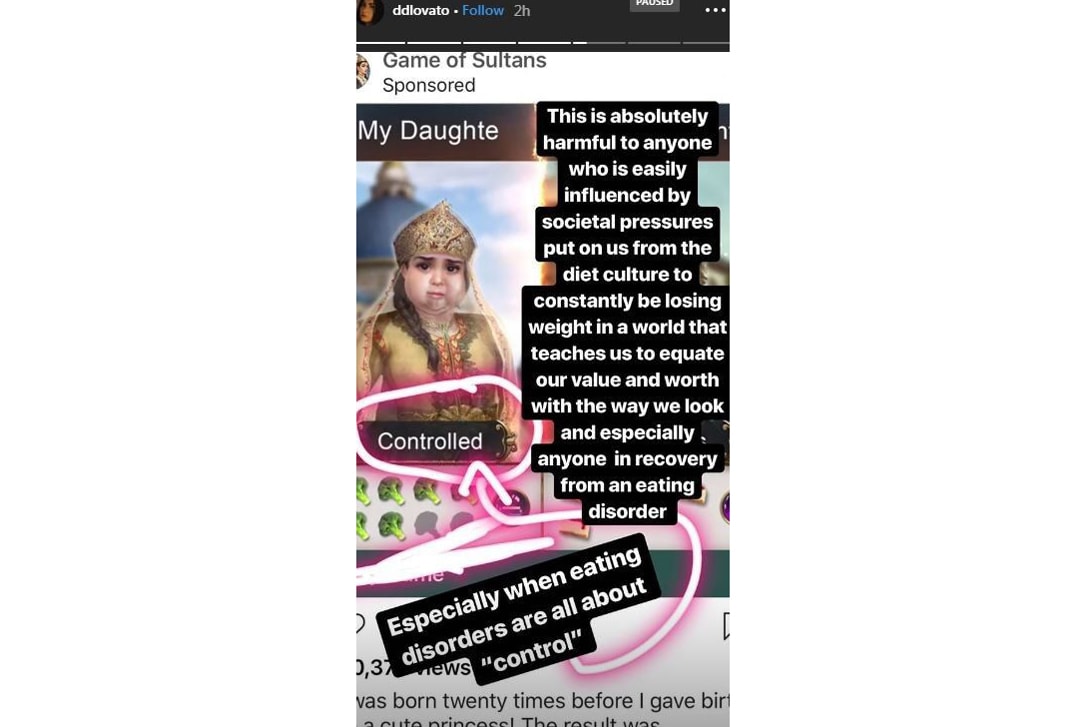 3 of 3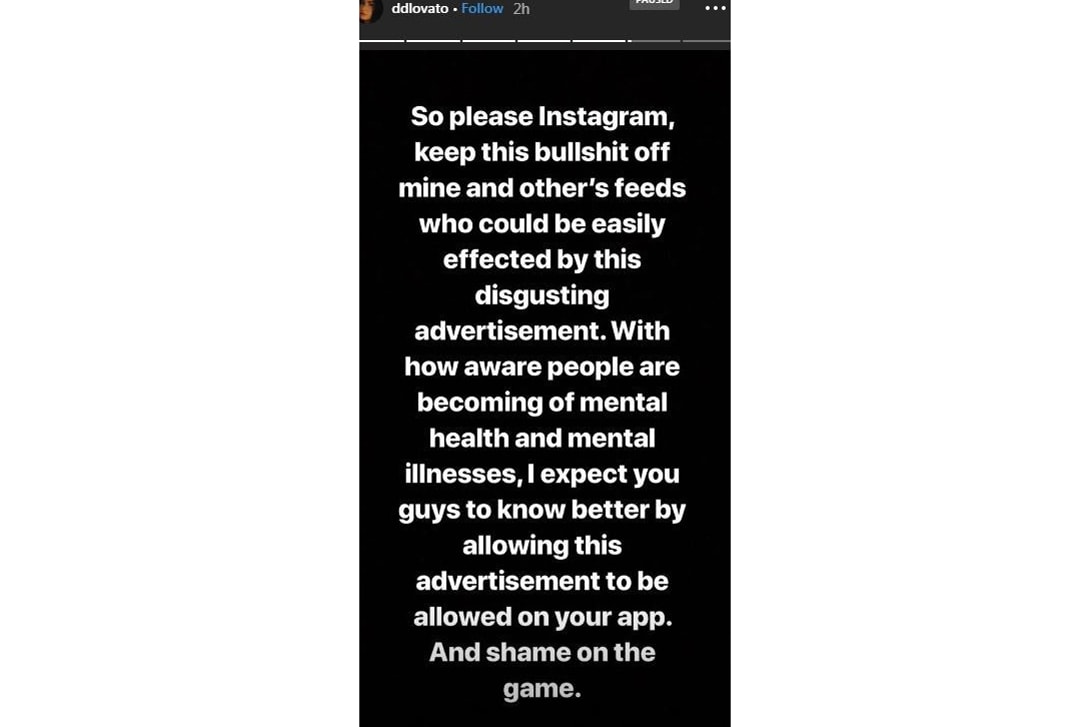 Image Credit

Demi Lovato/@ddlovato
Share this article