Lush's Valentine's Day 2019 Collection Includes an Eggplant-Shaped Bath Bomb
And a Peachy Bath Bomb to boot.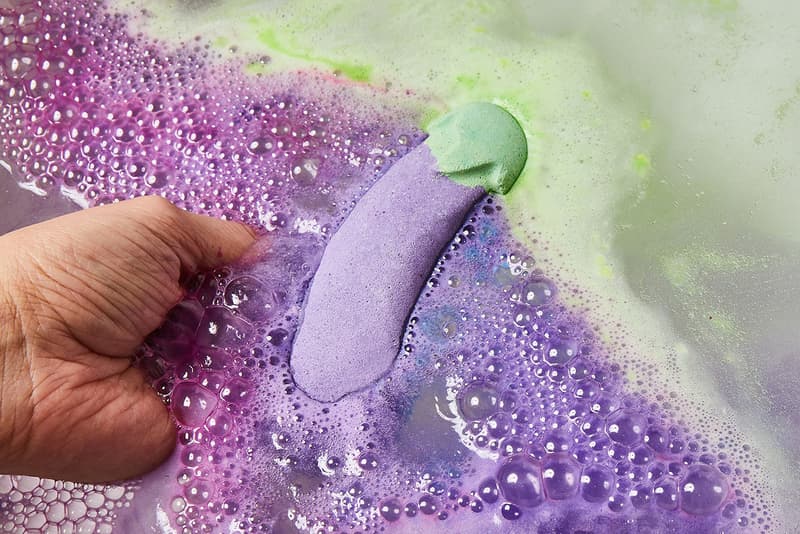 Forget about hearts, chocolates and Cupid, Lush Cosmetics is thinking unconventionally for its Valentine's Day 2019 collection. "We're going into 2019 with big [eggplant emoji] energy," the beauty brand writes on social media. The caption is accompanied by an image featuring a basket full of aubergine-shaped bath bombs, which are among Lush's Valentine's Day offerings this year. The not-so-subtle reference to the emoji often used in sexting is quickly welcomed by fans, with many finding the product hilariously clever.
The innuendos continue with the introduction of the Peachy Bath Bomb, the Big Banana Massage Bar and the Madonna-inspired Open Your Heart Bubble "Bra." Scroll through below to see a few highlights from the pun-filled range.
Lush's Valentine's Day 2019 collection is set to launch online at lushusa.com on January 7, and in-store at Lush's locations beginning January 11.
For more from Lush, check out the brand's latest bath bomb release, which features 12 new and old fragrances chosen by fans.