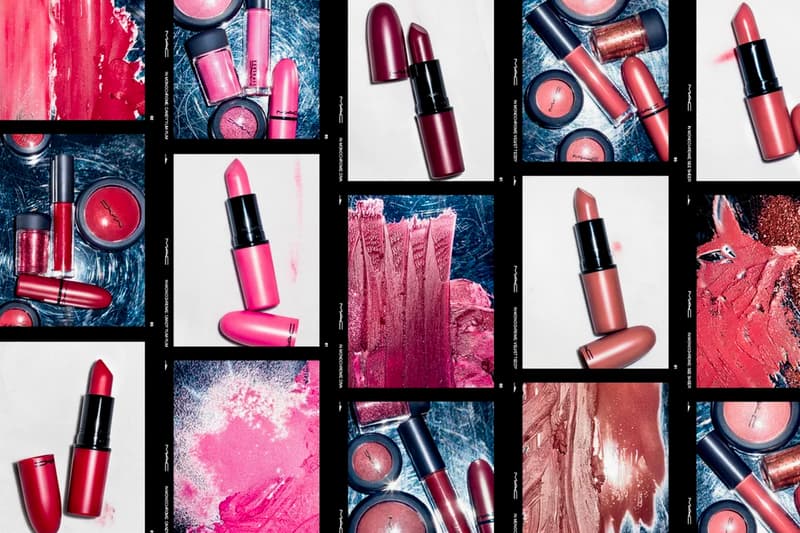 Beauty
MAC's Monochrome Collection Turns Your Favorite Lipstick Shades Into Eyeshadows and Blushes
Match up.
MAC's Monochrome Collection Turns Your Favorite Lipstick Shades Into Eyeshadows and Blushes
Match up.
When you think about MAC, the first thing that comes to mind will probably be the brand's hallmark lipstick range. After paying homage to some of its most popular lip shades with a sporty-chic PUMA deal in 2018, the beauty company is once again looking to its best-selling lippies for inspiration.
According to Bustle, the MAC in Monochrome collection will see your favorite lip shades taking new forms as other makeup products, like the Lipglass, the Powder Blush and the Matte and Frost Eyeshadow.
In a series of preview images shared on @trendmood1, it is revealed that the new collection is created based on six shades, including the cult-loved "Ruby Woo," the neutral, beige "Velvet Teddy," the luscious burgundy "Diva," the grapefruit pink "See Sheer," the fluorescent-hued "Candy Yum Yum" and the purplish "Heroine." Peep the images below for a first look at the upcoming launch.
The MAC in Monochrome collection is expected to become available online on January 7. Select shades including "Ruby Woo," "See Sheer" and "Velvet Teddy" will also be hitting shelves at MAC counters on January 10.
---
Share this article