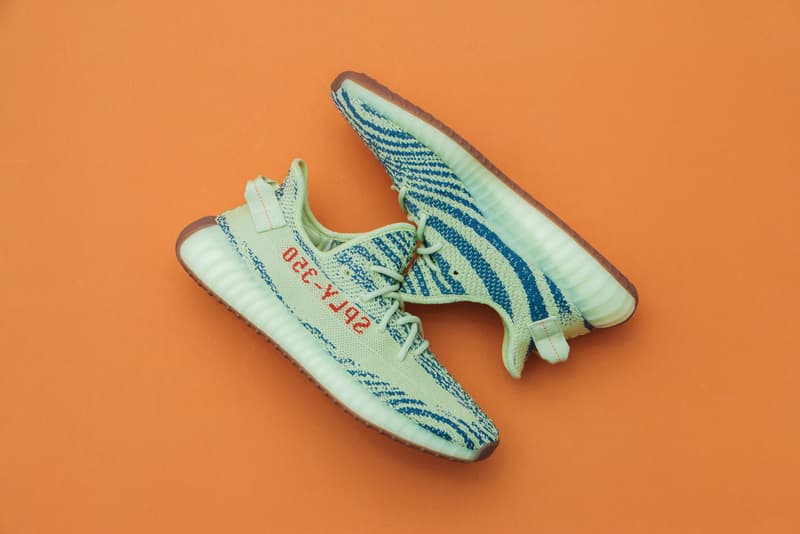 Footwear
These Are the Most Instagrammable Sneakers of 2019
Yes, the list features the YEEZY BOOST 350.
These Are the Most Instagrammable Sneakers of 2019
Yes, the list features the YEEZY BOOST 350.
Sneaker lovers worldwide can attest to sharing Instagram images of your footwear. Last year, data proved that adidas Originals had the most photographed kicks on the app. Now according to an analysis in January created by Love the Sales, adidas still currently reigning supreme on the app.
The data was broken down by hashtags of different sneakers used on Instagram and compiled into the top 20 most Instagrammed. Securing the number one slot, is the adidas Originals NMD, featured in 7,089,955 posts.
Up next was the cult favorite, YEEZY BOOST 350; Kanye West's sneaker was included in 5,788,828 posts. The third most-Instagrammed model was the Vans Old Skool; it was seen in 4,580,833 posts. It may come as a surprise that FILA's Disruptor 2 came in at number 20 on the list preceded by the Vans Era design.
Check out the top 10 picks below for a look at the most-tagged sneakers on Instagram.
Most Instagrammed Sneakers on Instagram
adidas Originals NMD – 7,089,955 posts
YEEZY BOOST 350 - 5,788,828 posts
Vans Old Skool -  4,580,833 posts
adidas Originals Superstar - 3,802,505 posts
Converse Chuck Taylor All Star – 3,517,598 posts
adidas Originals Stan Smith – 2,625,603 posts
Nike Air Max 90 – 2,469,264 posts
Nike Air Huarache – 2,214,945 posts
Nike Air Jordan 1 – 1,605,281 posts
Nike Air Force 1 – 1,588,627 posts
Share this article