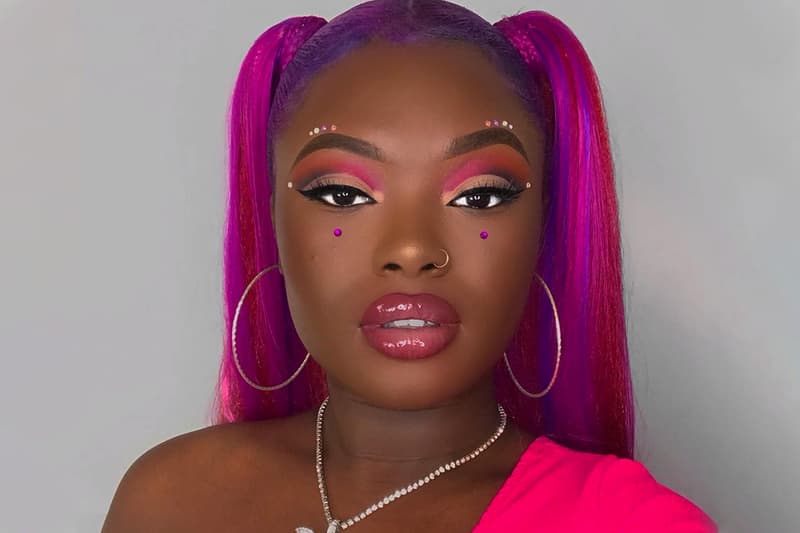 Beauty
Easy Halloween Makeup Ideas That Don't Require a Costume
This year's spooky season is all about the glam.
Easy Halloween Makeup Ideas That Don't Require a Costume
This year's spooky season is all about the glam.
Halloween won't be the same this year for obvious reasons, but that doesn't mean you won't be able to celebrate. Most of us will probably hang around in sweats to watch our favorite spooky films instead of dressing up, so here are some makeup ideas that you can put together last-minute. As long as you have the right colors of eyeshadow and lipstick along with the right tutorial on Instagram or YouTube, your Halloweekend can be just as exciting as any other.
This season, we're looking at makeup focused mostly on the eyes. Take inspiration from animals like zebras for a statement style, or get creative and draw anime-like tears on your cheeks. Add some hoop earrings and a bit of pink color on your hair to transform into Megan Thee Stallion, or channel your inner '00s baby with a spooky Regina George look. For those willing to go the extra mile, experiment with the different colors in your makeup pouch that you haven't been able to touch for optical illusions on your face.
Scroll down below for some of the best Halloween makeup looks to try this year.
Zebra-Inspired
View this post on Instagram
Regina George From the Dead
View this post on Instagram
I'm A Savage, Classy, Bougie, Ratchet
View this post on Instagram
Dreamy Rainbow
Fluorescent Square
View this post on Instagram
Waterfall Tears
View this post on Instagram
Peacock Baby
View this post on Instagram
Disco Trip
View this post on Instagram
Star Face
View this post on Instagram
Colorblocking
View this post on Instagram
Pastel Eyes
View this post on Instagram
Share this article