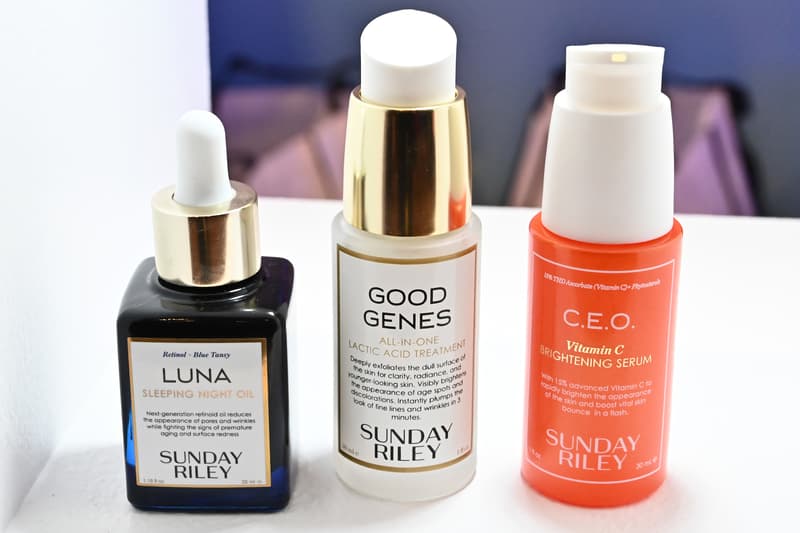 Beauty
Cult Skincare Brand Sunday Riley Under Fire for Faking Sephora Reviews for 2 Years
In order to boost product sales.
Cult Skincare Brand Sunday Riley Under Fire for Faking Sephora Reviews for 2 Years
In order to boost product sales.
Founder of the eponymous skincare brand Sunday Riley has been exposed for having staff write fake reviews for its products, in order to boost sales. The brand has become a cult-favorite among celebrities like Victoria Beckham and Jourdan Dunn, and has quickly become an internationally known label.
The US Federal Trade Commission (FTC) has found Sunday Riley guilty of encouraging and directing staff to fake reviews on beauty retailer Sephora's website, in order to create buzz around the products as well as increase sales. Following the findings, the issue was settled and Riley and her firm will no longer be posting reviews online, and received no further repercussions. According to BBC, "Ms Riley emailed staff to advise them on how to create fake accounts and told them to "always leave 5 stars" when reviewing Sunday Riley Skincare products, and to "dislike" negative reviews," and the settlement was critizised by two members of the FTC board, who found that the label should suffer consequences.
"Dishonest firms may come to conclude that posting fake reviews is a viable strategy, given the proposed outcome here. Honest firms, who are the biggest victims of this fraud, may be wondering if they are losing out by following the law. Consumers may come to lack confidence that reviews are truthful," reads the statement. The proposed settlement will be open for public comments for 30 days before wrapping up.
See more in the post from EsteeLaundry below. Let us know your thoughts in the comments?
---
Share this article