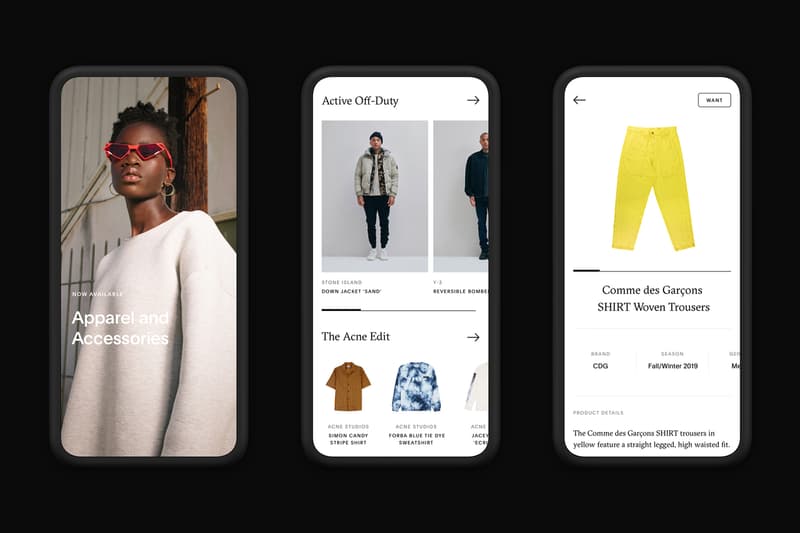 Tech
GOAT Is Now Offering Luxury and Streetwear Apparel and Accessories
Currently only available on the app.
GOAT Is Now Offering Luxury and Streetwear Apparel and Accessories
Currently only available on the app.
Global platform GOAT, best known for reselling sneakers, has just announced its category expansion on its app. The platform has added apparel and accessories ranging from international contemporary and luxury brands in order to provide the best styles from around the globe. Eddy Lu, co-founder and CEO of GOAT Group said in a press release:
"GOAT has always served a community of individuals aspiring to be the greatest. "When we first launched GOAT, we focused only on sneakers to ensure we provided the best experience for our customers. Paramount to that was our authentication, product depth and discovery journey. Without these pillars, we would not be able to offer the experience we believe is necessary for someone to find a style that embraces their uniqueness and self-expression."
The online retail company is also currently working with global retailers and boutiques to provide users with new season items at retail prices. GOAT has added over 50 new brands to its product catalog including contemporary labels like Acne Studios and Maison Margiela, streetwear labels Off-White™  and Stussy, as well as luxury labels Gucci, Saint Laurent and more.
The apparel and accessories categories are only available on GOAT's iOS and Android apps, but will soon be available on GOAT.com and its WeChat Mini Program in China.
In other tech news, Instagram has launched a new anti-bullying feature called "Restrict."
---
Share this article