Beauty
Glossier's Exfoliating Solution Saved My Combination Skin
I'm now a firm believer in chemical exfoliants.
Glossier's Exfoliating Solution Saved My Combination Skin
I'm now a firm believer in chemical exfoliants.
Before Glossier released its "skin perfector" Solution in 2018, I had never ventured into the realm of chemical exfoliants — the term brought to mind the horrific after-effects of Samantha Jones' chemical peel. Despite my initial hesitation, the physical exfoliators I was using — mostly micro-bead scrubs containing salicylic acid — just weren't cutting it. My combination skin was dull and often flaky despite an oily T-zone.
In case you're unfamiliar with the phenomenon, chemical exfoliants are gentler alternatives to physical exfoliants, such as St. Ives' majorly damaging apricot scrub, and contain acids that dissolve and slough off the skin's uppermost layer of dead cells to reveal a brighter face. They also help to reduce scarring and discoloration.
Enter Glossier Solution, a toner-like formula containing Alpha Hydroxy Acid (AHA), Beta Hydroxy Acid (BHA) and Polyhydroxy Acid (PHA). I figured the exfoliating properties of these acids would not only help with the majorly flaky skin I was experiencing (especially during winter months) but also keep the occasional breakout under control. I was right, and more. Read on for the transformative effects in this week's "Editor's Pick."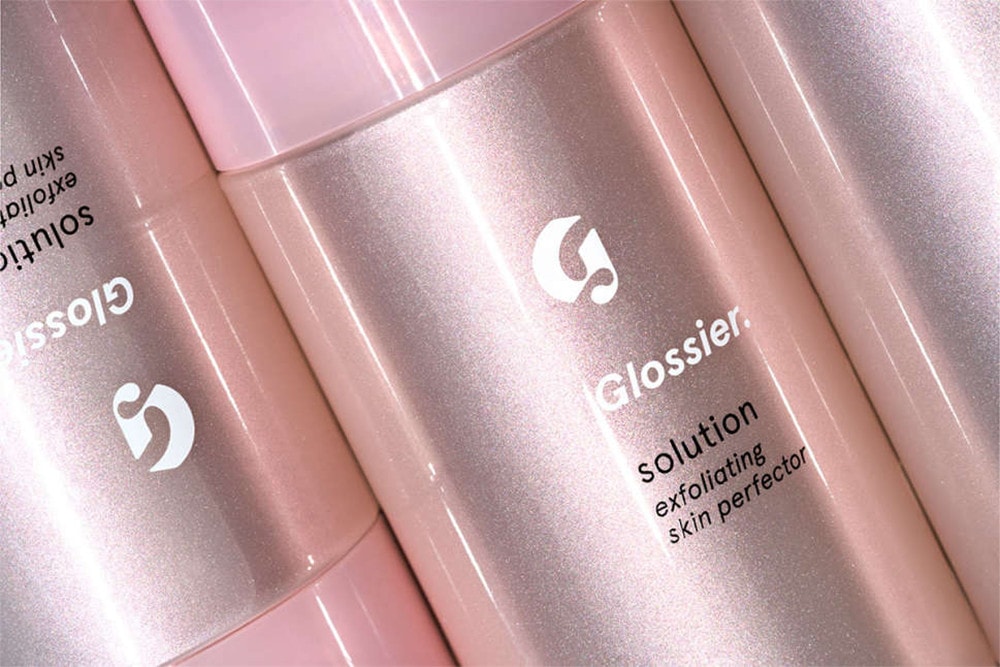 WHAT IS IT: Glossier Solution Exfoliating Skin Perfector
WHY IT'S WORTH THE HYPE: After using Glossier Solution for approximately one year, my skin's texture has improved dramatically. It's far less dry, making makeup application a breeze, and my face actually glows (no exaggeration!) without any concealer or foundation at all.  The occasional breakouts have also lessened. When I do experience flare-ups, they're now usually surface-levels whiteheads. Lastly, a few minor discoloration spots brought on by my angsty teenage tendency to pick at blemishes have dramatically faded.
I started out by using Solution every other day at night. Now, I apply it once a day after removing my makeup with cold cream and a gentle face wash. After patting it all over my face and neck with a cotton round, I let it dry for a minute (using certain moisturizers immediately after sometimes causes "pilling") and complete my nighttime skincare routine with Marula oil serum, rose-hip oil and a basic multipurpose moisturizing cream.
WHERE YOU CAN FIND IT: Glossier's Solution Exfoliating Skin Perfector for $24 online and at Glossier stores.