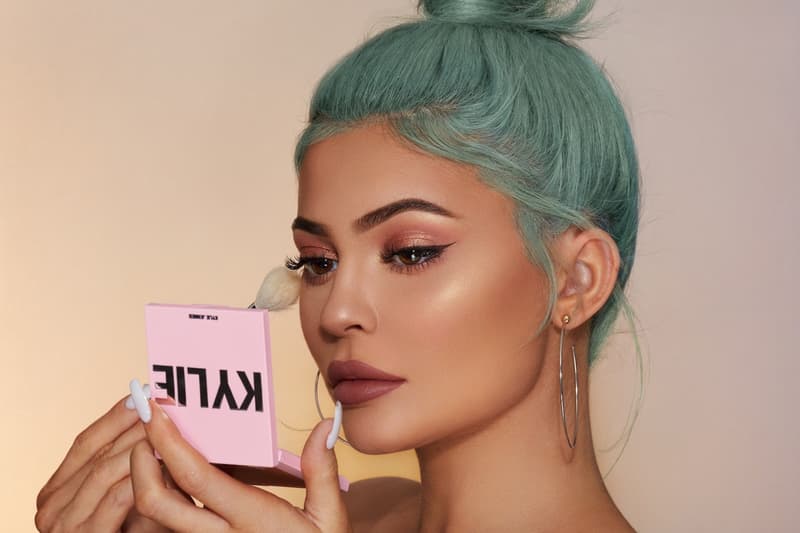 Beauty
UPDATE: Following Purchase of Kylie Cosmetics, Coty's Stock Plummets
The parent company has reportedly lost half its value since 2016.
UPDATE: Following Purchase of Kylie Cosmetics, Coty's Stock Plummets
The parent company has reportedly lost half its value since 2016.
UPDATE (November 25, 2019): After purchasing a 51 percent stake in Kylie Jenner's Kylie Cosmetics for $600 million USD, Coty Inc. has suffered a sharp drop in the worth of its stock.
According to The Wall Street Journal, Coty's value has steadily decreased 50 percent since 2016. The company, which also owns Covergirl, OPI and Rimmel among others, hoped to revive its image as well as expand the offerings of both Kylie Cosmetics and Kylie Skin with the purchase of Jenner's brand. Despite an initial increase, Coty's stocks went down to $11.53 USD from $12.22 USD — the lowest they've been in a month, and continues to trend downwards.
Though Forbes anointed Jenner one of its 60 Most Successful Women Entrepreneurs in America, the reality star has seen a decrease in Kylie Cosmetic sales — as reported back in August, the brand experienced a 14 percent dip from January 1 to May 31 this year. Stay tuned as the fate of Kylie Cosmetics and Coty unfolds.
ORIGINAL STORY (November 18, 2019): Earlier this year, rumors swirled that beauty giant Coty was interested in purchasing a 51% in Kylie Jenner's makeup brand, Kylie Cosmetics. Now, Business of Fashion has confirmed that the sale is true, although exact details, including how much the deal is worth, are scarce at the moment.
Kylie Jenner debuted her brand back in 2015 with her signature lip kits, which sold out pretty much instantly each time they were released. Since then, she's gone on to expand her empire to eyeshadow palettes, bronzers, blushers, highlighters and much more. Recently, the youngest of the Kardashian-Jenner family has teamed up with French luxury house Balmain on limited-edition beauty products and has released a skincare range aptly called Kylie Skin.
Her brand has also transcended her own web store, with products now available at all Ulta stores – approximately 1200 stores in total. Stay tuned for further updates as we get them and in the meantime, why not check out every single item in Kylie Cosmetics' upcoming Holiday collection?
Share this article