1 of 2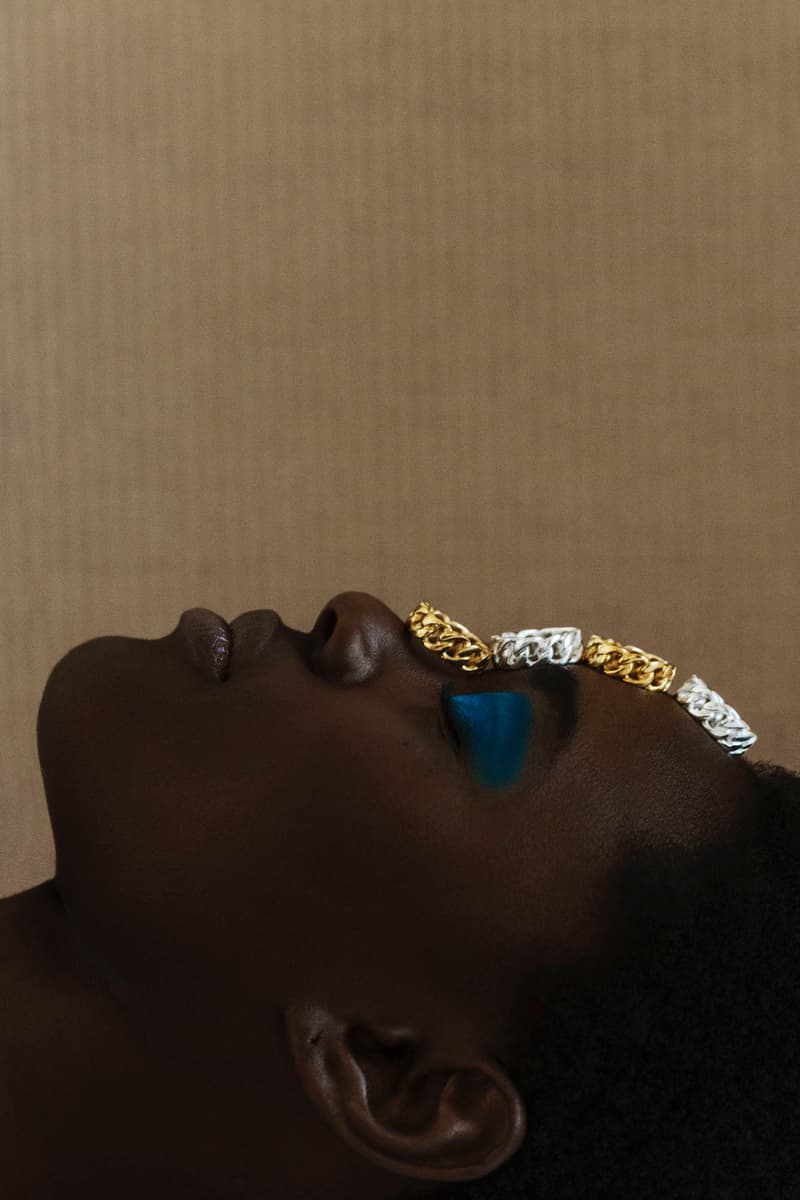 2 of 2
Fashion
Swedish Brand Blue Billie Is Redefining Feminine Jewelry
Read our interview with founder Daniela Upmark.
Swedish Brand Blue Billie Is Redefining Feminine Jewelry
Read our interview with founder Daniela Upmark.
If you've been looking for statement jewelry, Blue Billie has got you covered. Merging a minimal Scandinavian aesthetic with modern design cues, the label has become one to watch. Founded in Sweden by Daniela Upmark, the unique brand creates pieces that follow its mission of "redefining feminine jewelry," all crafted from luxury gold and silver materials.
Blue Billie's CHAINS collection quickly became a favorite for fashion lovers worldwide, and now the Swedish label is bringing the pieces back for a limited time only. Ahead of its release, we had a chance to chat to the founder Daniela Upmark about her start in the jewelry industry, what the design process looks like and so much more.
Keep reading to learn more about the brand, and shop the pieces over at Blue Billie's website when they release on December 11.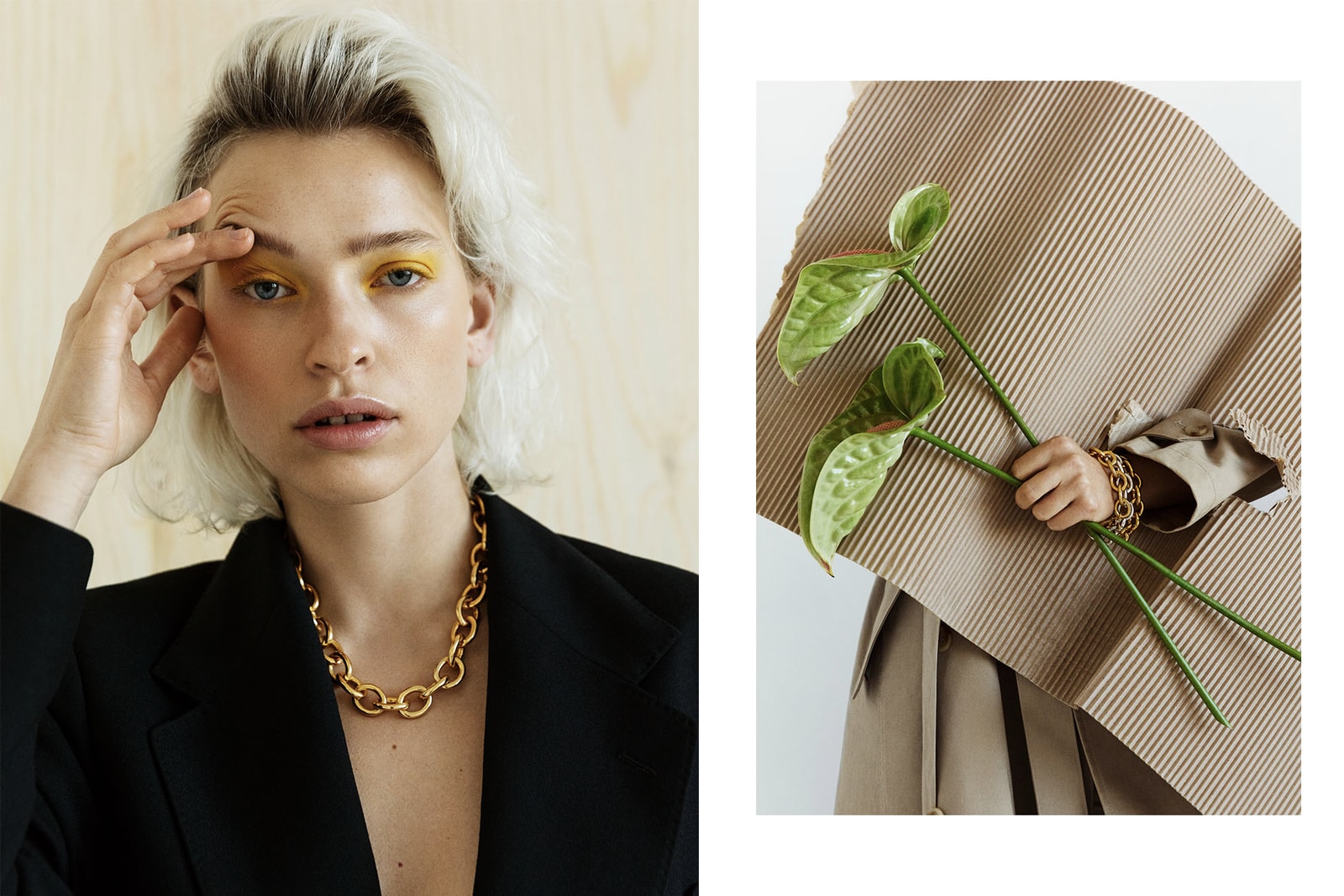 How did you start Blue Billie? What was your initial vision for the brand?
I started Blue Billie out of frustration, because I could never find what I wanted, and I also had a strong need to go my own way. I wanted to make jewelry more fun and personal, by making it key to the everyday outfit.
Where does your inspiration come from when creating collections and jewelery pieces?
My inspiration always starts with a calm head. I need space in my calender. When my head gets space, that's when the creativity can grow and get a bit more "crazy," which helps me think outside the box. And magazines!
Which piece is your favourite from the "CHAINS" collection?
The Chain Necklace. It such a statement piece and a mix of edgy and elegant.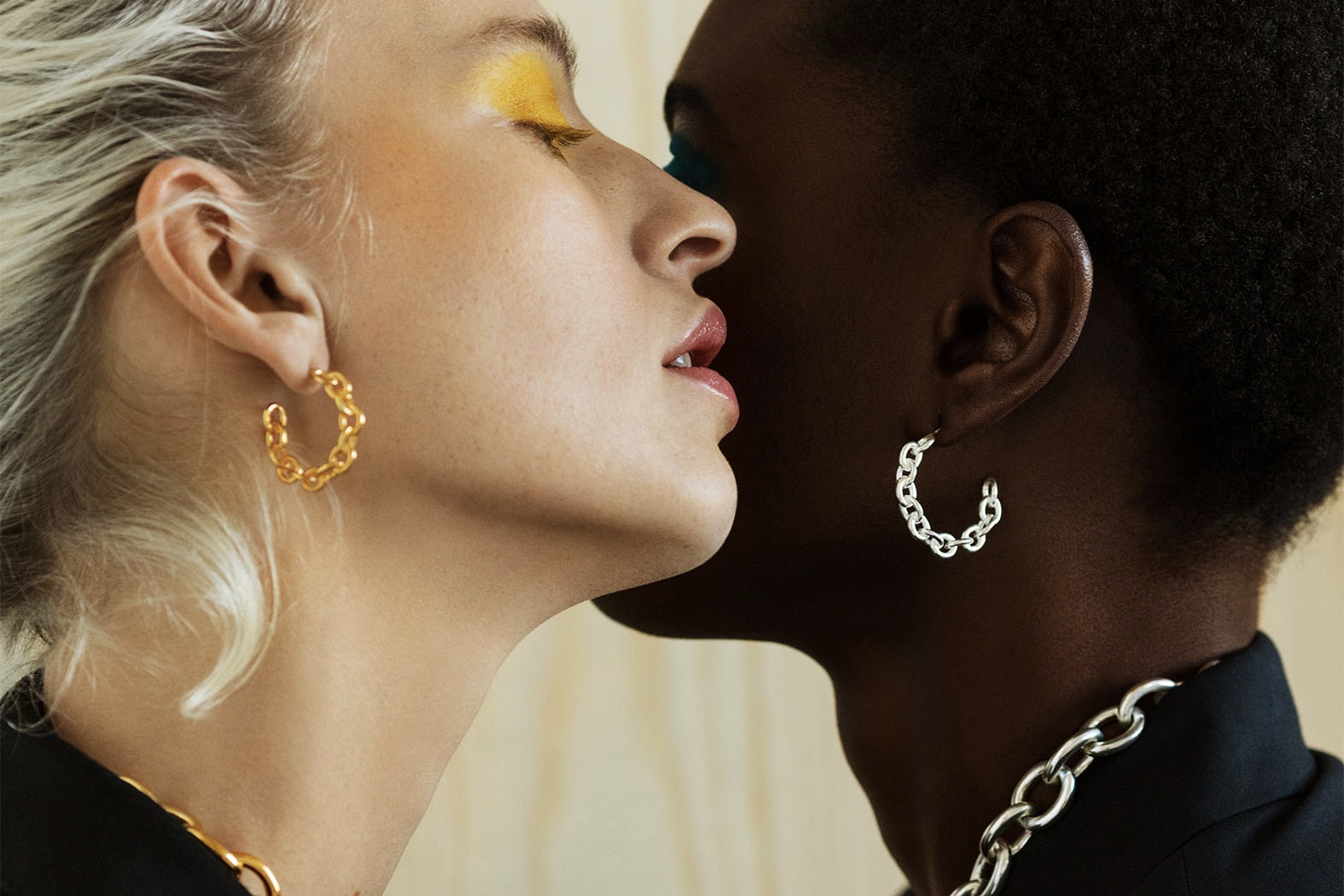 When launching Blue Billie, did you anticipate the success you'd have today? What was your initial goal when launching the brand?
I think is some sense I did, since I am a person with big goals, but when I look back at all the things I have accomplished and all the inspiring people wearing our jewelry – I get totally blown away. I guess I didn't really anticipated what the success actually would mean. I remember just at the start, a few months after I launched Blue Billie, Gigi Hadid was wearing our Letter Pendant on the cover of Vogue! I was of course super happy at that time, but when I look back I really realise how amazing it was and what a true milestone it was for the brand.
Tell us more about the design process. What does it take to create your jewelry and what goes into making each piece?
It takes creativity, a solution-oriented mind, patience and a lot of confidence to create my jewelry. For me, the design process always starts with myself. The better I feel (again, making sure I have time in my calender) and finding that space, I always start with making a mood board with different images creating a feeling and a look that reflects what I want to express. The next step is harder, because it involves trying to go from that into creating a more detailed sketch of the product.
When the sketch is ready, I book a meeting with my producer who makes a more thoroughly sketch of the jewelry I have in mind. We then discuss the purpose of the jewelry and make sure that it looks great, whilst still being a comfortable piece to wear. After this process they make a first sample to show me, and in a dream world I like it right away and the production can start – but this rarely happens. I always have something to change or something I can make better. When the sample is approved, I wear it for a few weeks to try the design and the feel of it, and when I feel satisfied we start the production.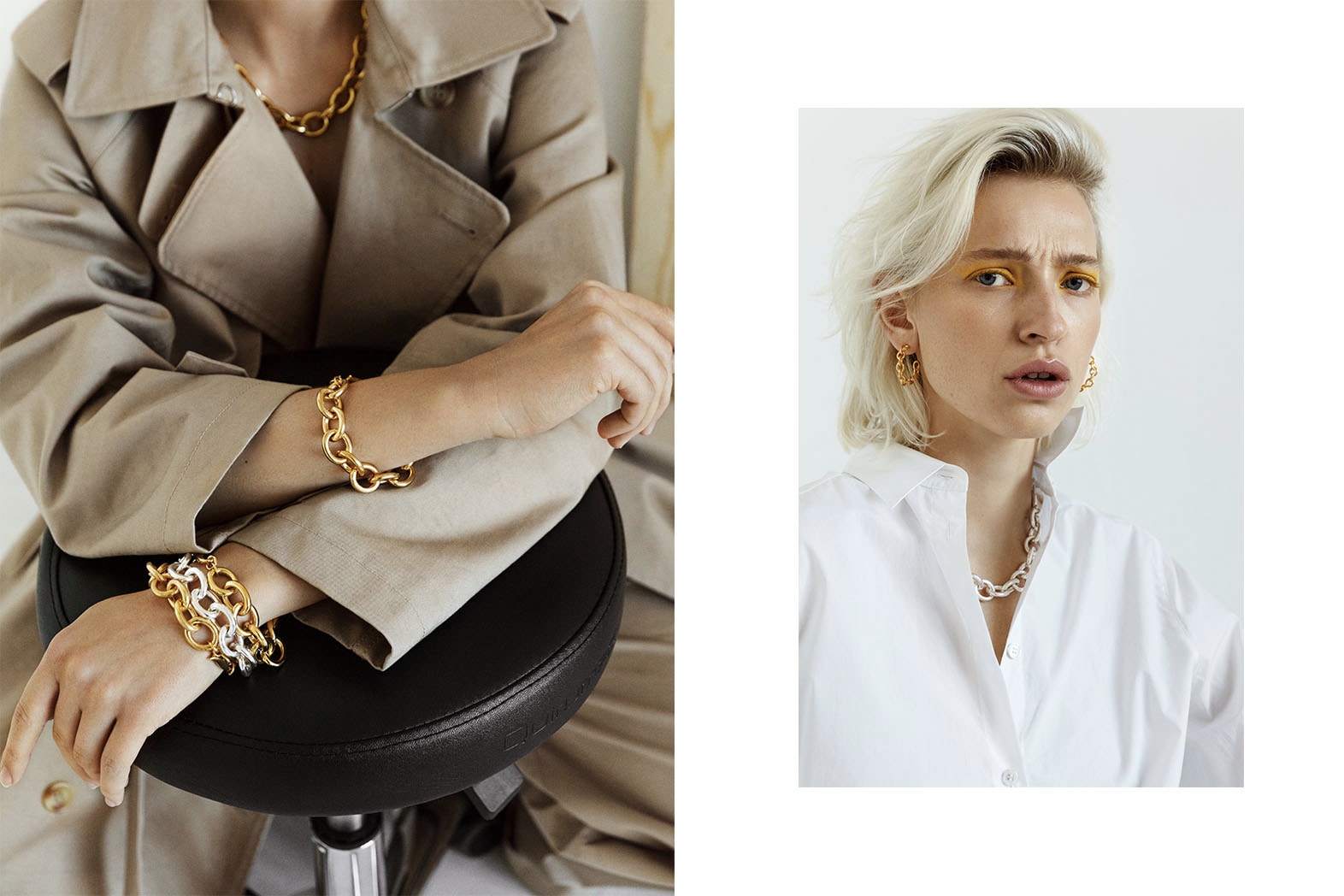 How does jewelry design differ to fashion design?
I think it's actually very similar, but the big differences is that we work with different materials. Another key difference is that the jewelry industry is not season-based on the same scale as the fashion industry.
Where do you see Blue Billie in the next year? How do you want to see it grow?
I see Blue Billie growing even stronger in our home market in Sweden, as well as taking the first big step into launching abroad. I really want to see Blue Billie grow with pride.
Lastly, do you have any advice to young creatives looking to get into the industry?
Be curious, bold and don't ever give up.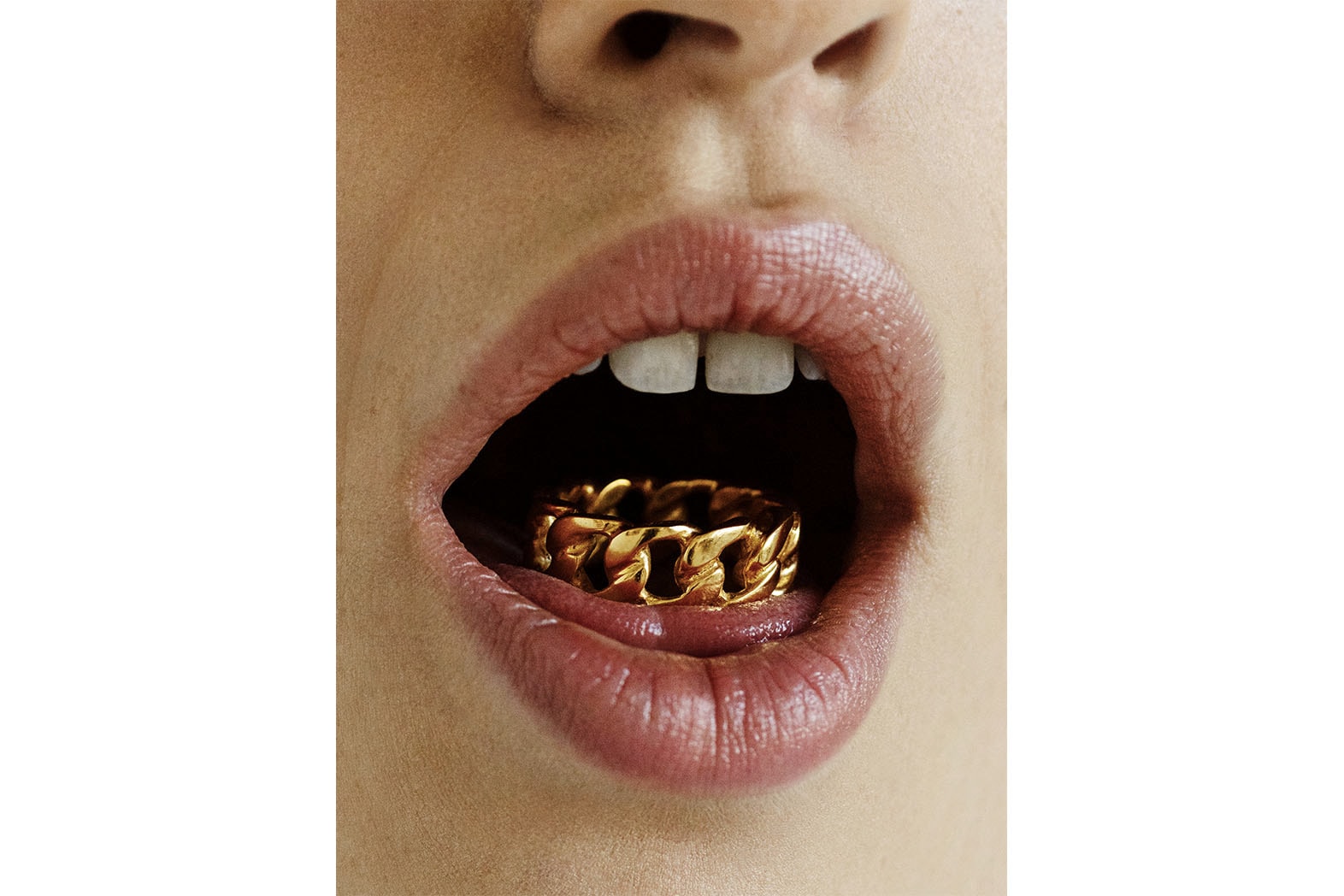 ---
Share this article