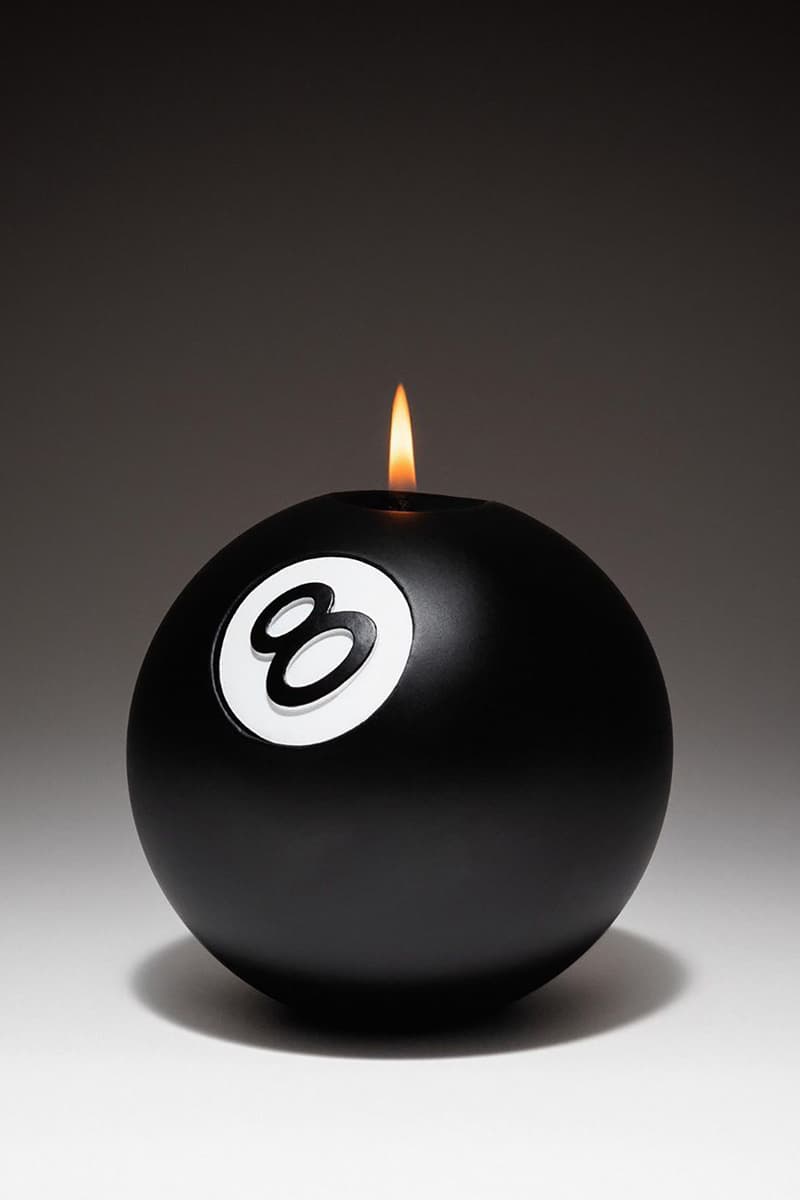 Stussy's Signature 8 Ball Motif Has Been Turned Into a Candle
Not for shaking.
Known for adorning its garments with its classic 8 Ball emblem, Stussy has released a new candle inspired by the black pool ball. The homeware item measures at 4.5 inches in diameter and features the number eight on the front, while the clothing label's logo has been embedded onto the back of the piece. In addition, the candle is made out of 100 percent wax and is unscented. If you've been on the hunt for a couple of stocking fillers or you simply can't think of what to get for your Secret Santa this year, consider getting your hands on this uniquely shaped candle while stock lasts.
Stussy's 8 Ball Candle is currently sold out on the brand's North America website, but it is still available on the Korean website and retails for ₩64,000 KRW (approximately $55 USD).
In related news, did you hear that Dunkin' Donuts has released new coffee-scented candles?
Share this article