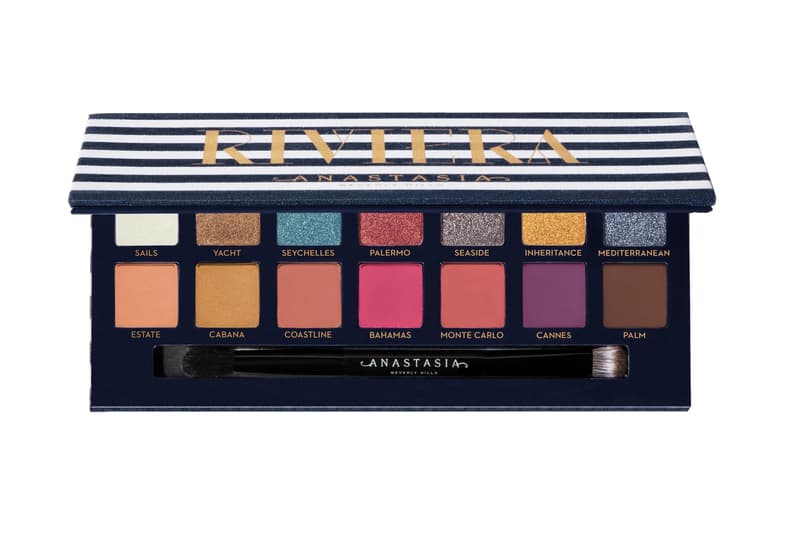 Beauty
Anastasia Beverly Hills' New Riviera Palette Is Making Us Long for Summer
Bold eyeshadow for all occasions.
Anastasia Beverly Hills' New Riviera Palette Is Making Us Long for Summer
Bold eyeshadow for all occasions.
Last week makeup giant Anastasia Beverly Hills revealed that it would finally be adding to it's eyebrow range with a new DIPBROW Gel, and now the label has unveiled yet another new product. This time around, Anastasia Beverly Hills is adding to its sought after eyeshadow palette selection with the new Riviera Palette, which is comes with 14 summer-inspired shadows.
The range features a selection of eight ultra-matte, four metallic and two duo chrome shades of vibrant jewel tones, and is crafted from a full-pigment powder formula. Ideal for spring and summer, the palette "allows you to create everything from cool and warm-toned neutral looks to daring bright eye looks, shimmering glam looks and bold smokey eyes."
Retailing at $45 USD, the Anastasia Beverly Hills Riviera Palette is launching on March 4 at AnastasiaBeverlyHills.com. Take a look at the new product in the gallery above, and let us know if you'll be copping. For more beauty, don't miss four of our favorite lipsticks for the season here.