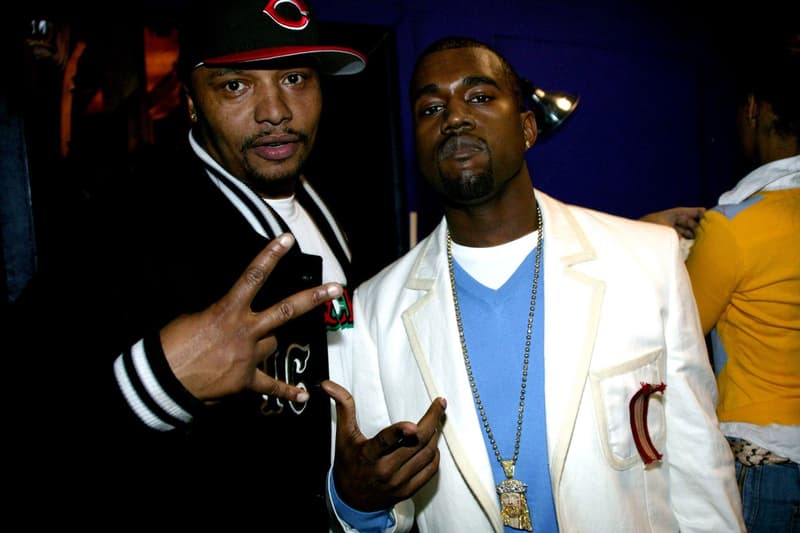 Fashion
Gentle Monster Is Suing Malik Yusef for Kanye West Fraud
After faking a "Kanye West collaboration" scheme for the eyewear label's campaign.
Gentle Monster Is Suing Malik Yusef for Kanye West Fraud
After faking a "Kanye West collaboration" scheme for the eyewear label's campaign.
UPDATE: Following Kanye West's statement that he had no involvement in Gentle Monster's "MUSIC 13" campaign, the South Korean eyewear label is now suing G.O.O.D Music associate Malik Yusef for fraud and breach of contract.
The campaign which launched back in February featured a song that was believed to be written and produced by Yusuf and Kanye West, and following the release Kim Kardashian Tweeted that 'Ye had nothing to do with the project, which lead to the label pulling the track altogether.
Now, Gentle Monster has filed documents in Los Angeles' Superior Court which reveal that Yusef and others used a "seemingly close relationship with Kanye West to deceive Gentle Monster into believing that he could bring some of the world's most talented artists together to produce a series of videos designed to increase Gentle Monster's global brand recognition." In addition, the file also reveals that Yusef arranged a meeting between Kanye and Gentle Monster CEO Won Lee in Wyoming, but the CEO didn't get to discuss the project with 'Ye at all.
Following the meeting, Yusef gave Gentle Monster a notarized Universal Music Publishing Group agreement, which authorized the release and usage of a track titled "New Angels" accompanied by Kanye's forged signature as well as the rapper's driver's license. As payment, Gentle Monster sent Yusef $2.5 million USD with $500,000 USD of the total directed to Donda Social Agency, Inc., which is a fake charity organization created by Yusuf himself.
As if that wasn't enough, Yusef previously booked a fake Kanye West preformance for Philipp Plein's Fall/Winter 2019 runway show. Get a glimpse at the court documents below, and stay tuned as more information surfaces

---
Original Story: Gentle Monster previously revealed it's brand-new "Collection 13," and now the South Korean label has released the campaign for the eyewear collection. Arriving in the form of a video titled "MUSIC 13," the campaign showcases the selection of sunglasses and frames to music produced and written by Kanye West and Malik Yusef.
The "13 MUSIC" project also features performances contributed by artists like Pharrell Williams and Vic Mensa, showcasing the label's unique and contemporary aesthetic through visuals, music and fashion.
Take a look at the campaign in the video above, and don't miss the lookbook for "Collection 13" here.
---
Share this article