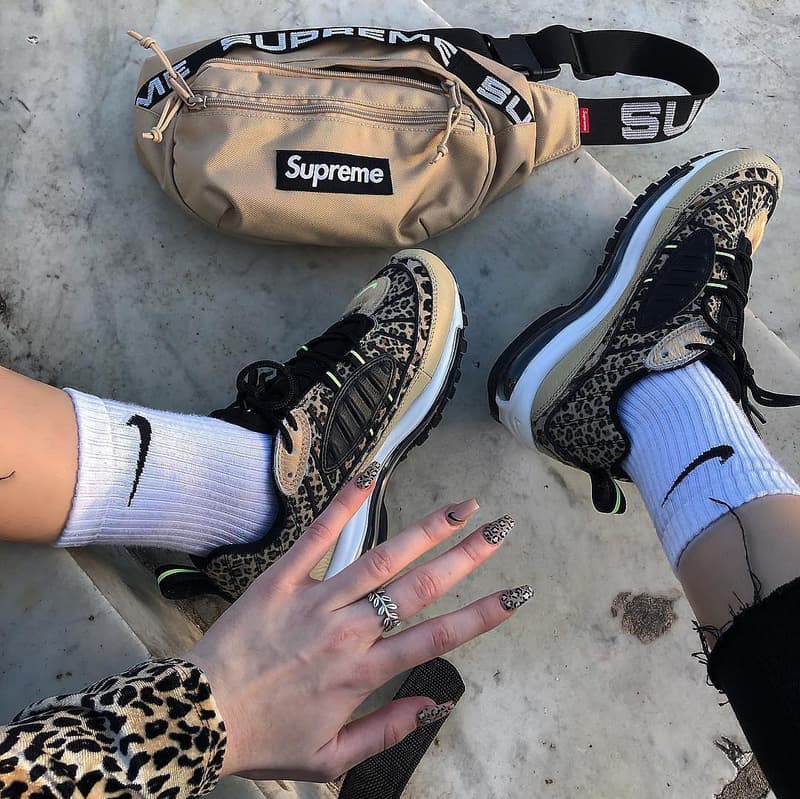 Get the HYPEBAE Look: Lazy in Leopard
See how to recreate our favorite look from Instagram.
With spring quickly approaching, we're getting all our seasonal outfits ready. This year, leopard print is going to be one of the biggest trends when it comes to clothing, and we're here for it. In this week's "Get the HYPEBAE Look" we are taking inspiration from one of our favorite looks from our Instagram this week, and showing you how to recreate it.
Take a look at how to achieve the look below, and while you're at it, don't miss our four favorite lipsticks this season.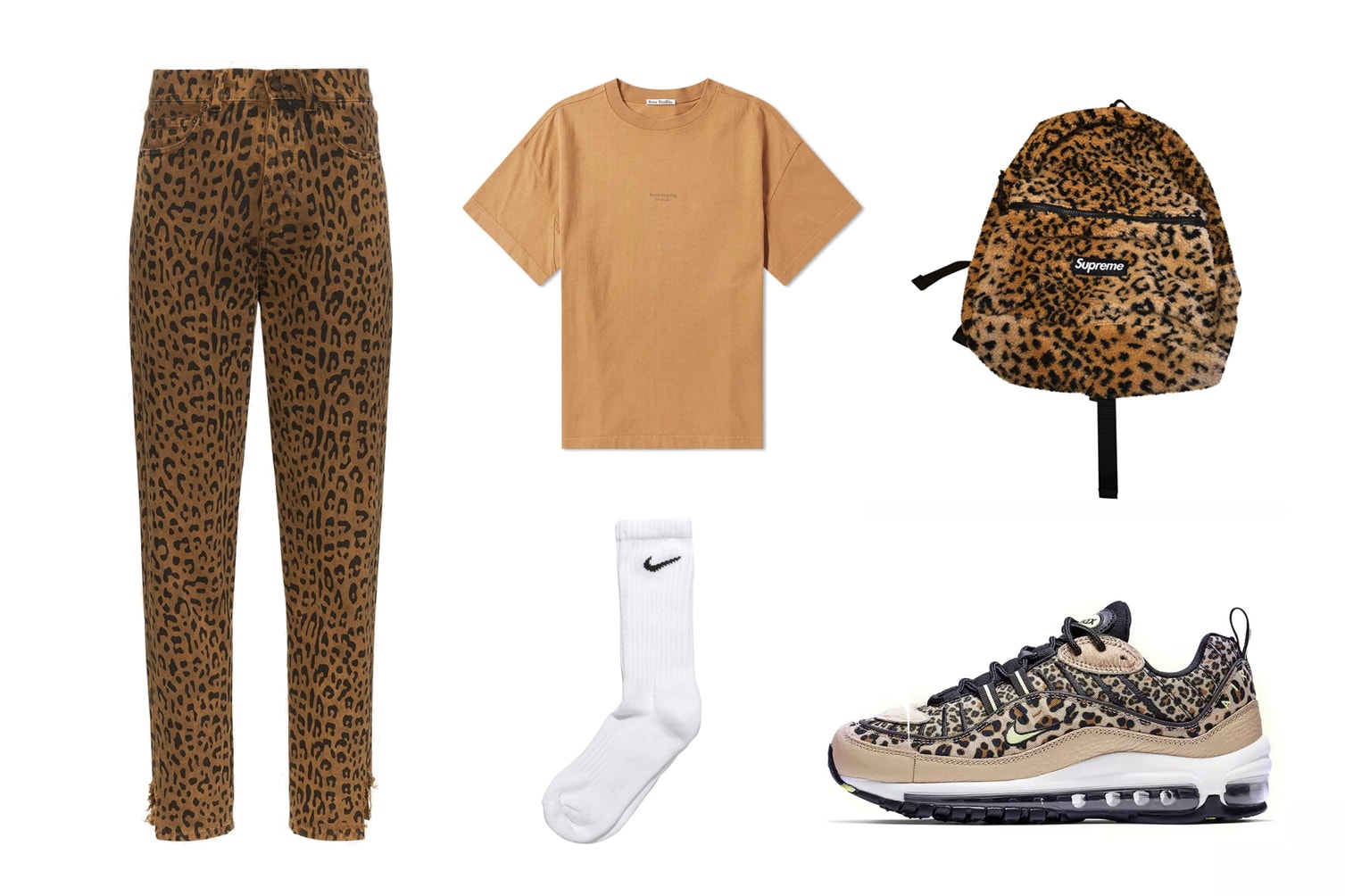 T-Shirt: Neutral tones are everywhere this season, and the trend color is one that we can get onboard with. Acne Studio's simple logo T-shirt is both timeless and right on trend, and will elevate this simple look to the next level.
Trousers: Add a luxury element with Saint Laurent's bold leopard print jeans. The pants can quickly go from day to night, and are perfect for creating a statement look.
Shoes: Of course, leopard kicks are all the rage this season. Get your hands on Nike's Air Max 98 sneaker for the ultimate streetwear touch.
Accessories: "More is more" is our firm belief when it comes to leopard print. Finish off the look with a chic pair of Nike tube socks and Supreme's bold fleece bag in the eye-catching pattern.