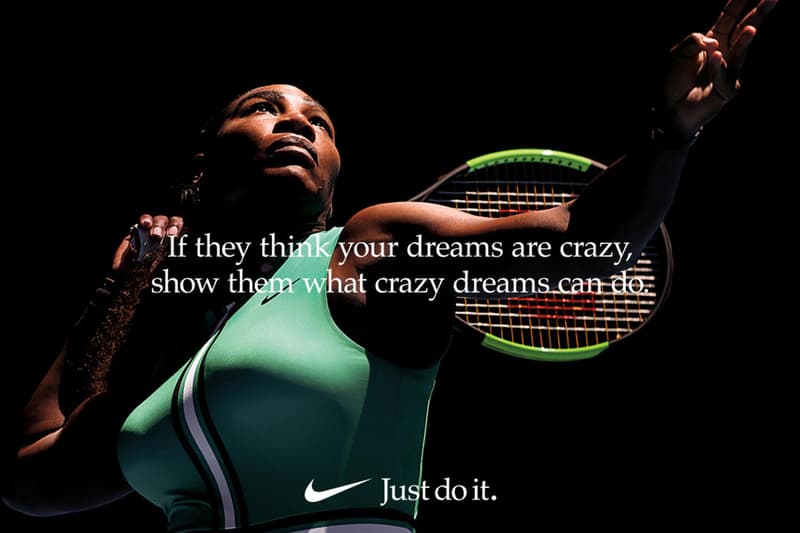 Culture
Nike's "Dream Crazier" Oscars Spot Honors Serena Williams, Chloe Kim and More Women in Sports
The powerful campaign has become instantly viral – watch it here.
Nike's "Dream Crazier" Oscars Spot Honors Serena Williams, Chloe Kim and More Women in Sports
The powerful campaign has become instantly viral – watch it here.
Tonight during the 91st annual Academy Awards, Nike will be unveiling a new "Just Do It" campaign titled "Dream Crazier." The sportswear giant has previously shared with HYPEBAE a first look at the female-empowering ads, which stars some of the greatest women in sports including gymast Simone Biles, fencer Ibtihaj Muhammad, former WNBA player Lisa Leslie, snowboarder Chloe Kim and many more.
Ahead of the star-studded event, Nike has released the moving Oscars spot narrated by none other than tennis superstar Serena Williams:
"If we show emotion, we're called 'dramatic.' If we want to play against men, we're 'nuts.' And if we dream of equal opportunity? 'Delusional.' When we stand for something, we're 'unhinged.' When we're too good, there's 'something wrong with us.' And if we get angry, we're 'hysterical,' 'irrational,' or 'just being crazy.'

But a woman running a marathon was crazy. A woman boxing was crazy. A woman dunking, crazy. Coaching an NBA team, crazy. A woman competing in a hijab; changing her sport; landing a double-cork 1080; or winning 23 grand slams, having a baby, and then coming back for more? Crazy, crazy, crazy, crazy and crazy.

So if they want to call you crazy? Fine. Show them what crazy can do."
Preview the powerful campaign film above before it debuts on TV tonight. Below, see how social media reacts to the instantly-viral video.
hi everyone i am sobbing at the nike ad

wow just wow

— ab ? (@abbypottieger) February 24, 2019
I was not prepared to be emotional over a Nike ad today https://t.co/3FZbPj7gJE

— Morgan Cormack (@morgan_cormack) February 24, 2019
if you don't get emotional with this #Nike commercial, there's definitely something wrong with you. Wow.#JustDoIt pic.twitter.com/ENXmqvXtPQ

— mr. man on the moon ? (@mr_motm) February 24, 2019
---
Share this article