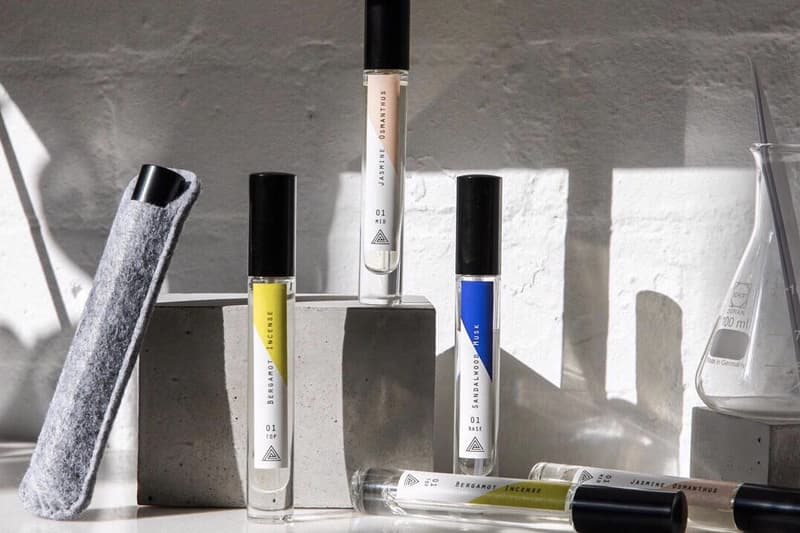 Here's Where You Can Blend Your Own Custom Perfume in London
Make your own signature scent.
Most of us have a signature perfume, or at least a few options that we switch between depending on our mood or the occasion. The ultimate luxury however, is having a scent that's designed to be completely unique to you. Although it can sometimes be pricey, blending a fragrance of your very own is a great way to ensure you have something original and timeless, and it will likely be a pretty good conversation-started too, so we rounded up three places in London that you can do exactly that.
Read on to get your olfactory senses tingling and book a session for yourself or as a gift for a deserving loved one.
Sweden-born, London-based perfumer Maya Njie launched her namesake brand in 2016 and specializes in beautiful, genderless scents inspired by her heritage and upbringing. Using both natural and synthetic elements and essential oils, aroma compounds and resins, Njie mixes, filters and bottles her fresh fragrances by hand in small batches – renowned luxury retailer Liberty has even picked up the brand as an exclusive stockist. Njie often partners with brands and fellow creatives to host workshops around the city, with one coming up next month in collaboration with Good and Proper Tea, so keep an eye out for her upcoming events. Alternatively, you can contact her directly to arrange one-on-one and group bookings.
Address: Unit 214, Craft Central, The Forge, 397 – 411 Westferry Road, E14 3AE
Founded by Emmanuelle Moeglin, who has over 12 years experience working in the fragrance world, having learned her craft at the prestigious ISIPCA in Versailles, France. She established the Experimental Perfume Club as a functioning lab in East London and offers everything from monthly workshops to private one-on-one consultations and group bookings for friends and colleagues looking for a bonding activity with a bit of a difference. Additionally, since it's a working lab, budding perfumers can test out their skills in the open-lab day which takes place once a month.
Address: 4 Netil Lane, London, E8 3RL
Located in London's Covent Garden area, Bloom offers customers the chance to blend their own scent for just £210 GBP (approx. $275 USD), a small price to pay when you hear that many longer-lasting custom programs can cost way upwards of of £15,000 GBP (and take around 6 months to produce one fragrance). Each one-to-one session lasts about 1.5 hours and you can easily book it online – it includes materials and professional assistance to ensure the perfume is just how you wanted it and of course, you get to take it away with you afterwards. As an added bonus, if you create a scent you or your friends really love, it's simple to re-order the exact same formula on Bloom's website as they keep a record of all scents created in their lab.
Address: 4 Langley Court, London, WC2E 9JY
---
Share this article