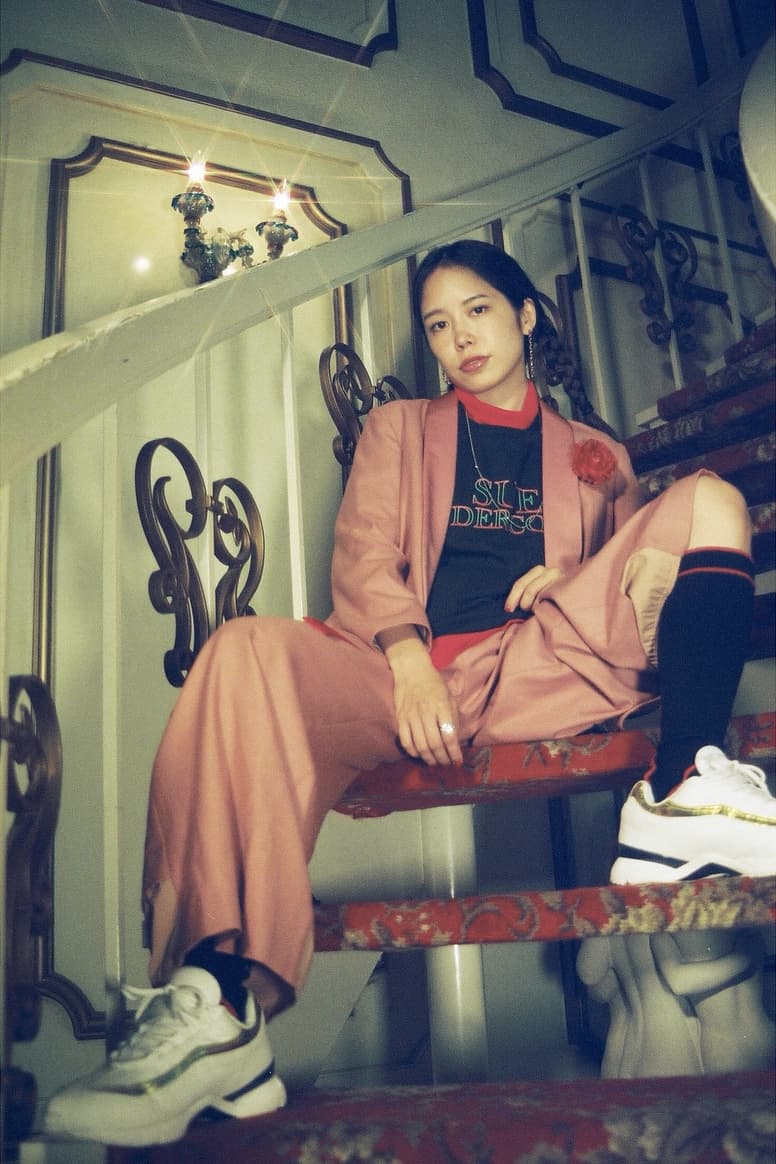 Here Are 6 Japanese Streetwear Brands You Need to Know
Inspiration for Tokyo Fashion Week.
When it comes to streetwear and elevated style, Japan has always been at the forefront of fashion. Whether it is with experimental labels like Rei Kawakubo's iconic COMME des GARÇONS, or Nigo's streetwear favorite BAPE – a handful of the biggest labels have had their origin in Japan, and the country has long been known for its unique aesthetic and eye for style.
Just in time for Tokyo Fashion Week, we've taken a look at six Japanese streetwear labels that are making waves in the industry. Ranging from smaller labels like FUMIKA UCHIDA to UNDERCOVER's womenswear line SueUNDERCOVER, keep reading below to learn more about six Japanese streetwear brands you should have on your radar.
SueUNDERCOVER is Jun Takahashi's womenswear label, which features elevated streetwear basics and staple pieces for all occasions. Most recently, the brand  revealed its Spring/Summer 2019 range titled "Wonderland," playing with a quirky yet edgy aesthetic that featured Japanese silhouettes merged with modern design. When it comes to graphic hoodies, tees, sleek shoes and more, SueUNDERCOVER is a brand to watch.
Eclectic, fun and vibrant would be the words we'd use to describe TSUMORI CHISATO. Adopting a feminine aesthetic, the brand is all about creating bold and eye-catching patterns and prints, which feature everything from gorgeous florals to quirky stars and hearts. The brand has started to get a bigger recognition internationally, most recently collaborating on a range of bags with LeSportSac. If you're looking for colorful statement pieces to add, make sure to take a look at TSUMORI CHISATO. The label also has a smaller streetwear line titled I.S. Chisato Tsumori Design, which has staples for all occasions.
For a long time Junya Watanabe was known as the protégé of COMME des GARÇONS designer Rei Kawakubo, and has since his start in 1992 managed to build up his own brand to become one of the most watched labels internationally. Having collaborated with brands like Buffalo, New Balance, The North Face, Carhartt and more, the designer has quickly become a regular name within the streetwear community as well as in high fashion. Most recently the designer showcased his Fall/Winter 2019 collection at Paris Fashion Week, where he debuted a range of eclectic and out of the box designs.
Despite being a relatively new brand, FUMIKA_UCHIDA has managed to grow a loyal audience since its inception in 2014. The label has accumulated more than 60,000 Instagram followers through its minimal yet chic designs, which manages to capture a modern fashion-forward aesthetic and merge it with day-to-day basics. Arriving in vibrant hues of orange and yellow, as well as muted nudes, the label is versatile and an instant favorite for Japanese youth as well as fashion lovers world-wide.
Kotohayokozawa has only been around since 2015, but has managed to create a unique brand through its edgy collections and capsules. Focused on deconstructed and layered pieces, the brand is ideal for those looking for statement pieces that'll turn heads on the street. From intricate prints to simple, cut-out basics, Kotohayokozawa is one of the labels you need to be watching.
There's no way to do a streetwear round-up without including X-Girl. The label has been around since 1994, and has gained a huge international following as well as stockists like HBX, SSENSE and more. Founded by Kim Gordon of Sonic Youth and her friend Daisy von Furth, the label has quickly grown to become a fan-favorite in Japan due to its skate-centric and streetwear-edgy vibe. Ranging from bold graphics to simple denim and accessories, the label is the perfect one to check out if you're looking to achieve the ultimate look this spring.
Share this article