Beauty
Nikita Dragun and Merrell Hollis Talk Trans Identity, Makeup and Dragun Beauty
Watch our exclusive video here.
Nikita Dragun and Merrell Hollis Talk Trans Identity, Makeup and Dragun Beauty
Watch our exclusive video here.
For our latest video, we've tapped famous YouTube beauty icon Nikita Dragun and celebrity makeup artist Merrell Hollis to talk us through a makeup tutorial. In the video Hollis does Dragun's makeup starting from primer all the way through setting spray, and the two talk everything from trans identity and family, to dating, makeup and creativity. "Beauty is more of a feeling, and it sounds so cliché, but it's cliché because it's true," says Dragun, speaking about the importance of how you carry yourself and finding confidence.
Nikita Dragun has also revealed that she'll be launching her own makeup brand, Dragun Beauty, this month and we get an exclusive look at one of the stand-out products from the range. "Through my transition I've always dealt with dark circles, 5-o-clock shadow, that purple pigment under the skin that shows through foundation," says Dragun, adding that she "created this color corrector with an amazing formula that's great for the skin." The YouTube makeup guru also shows us how she uses it day-to-day, saying "I put it everywhere. I literally go ham with it."
Take a look at our exclusive video with Merrell Hollis and Nikita Dragun in the gallery above, and check out the finished look as well as the full list of products below.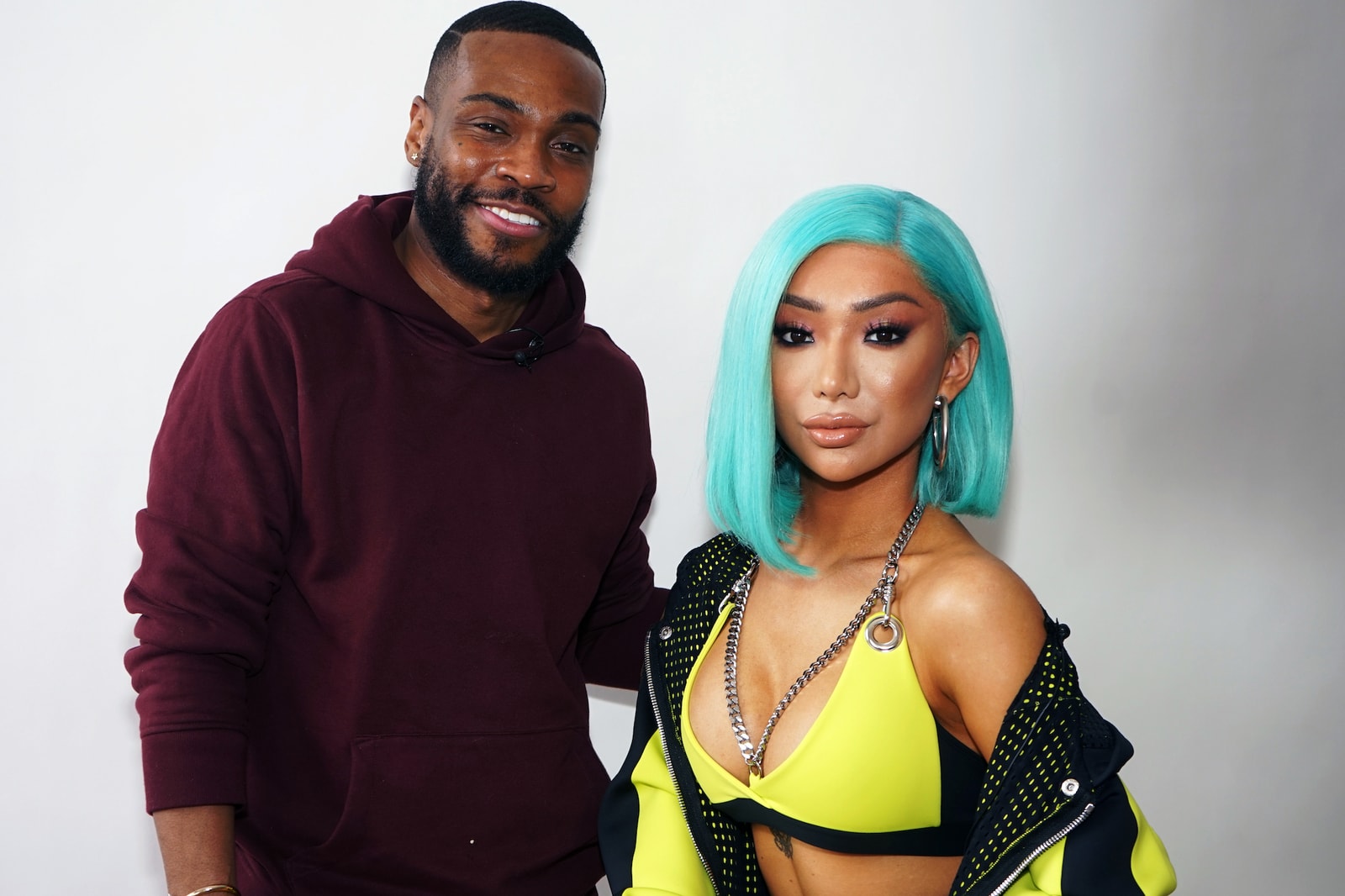 PRODUCTS USED:

Tom Ford Illuminating Primer

Chanel HYDRA BEAUTY Flash

Smashbox 24 Hour Photo Finish Shadow Primer

Hourglass Vanish Seamless Finish Foundation

Stick Koh Gen Do Maifanshi Aqua Foundation

Danessa Myricks Beauty Vision Cream Cover

Kat Von D Lock-It Setting Powder

Pat McGrath Labs Skin Fetish: Highlighter + Balm Duo

Black Opal Illuminating Stick "Nude Glow"

Natasha Denona Tropic Palette

Natasha Denona Blackest Black Eyeshadow Matte

YSL Beauty Mascara Vinyl Couture Liquid Lash Color

Lancôme Fit It Forget It Setting Spray

Beauty Blender