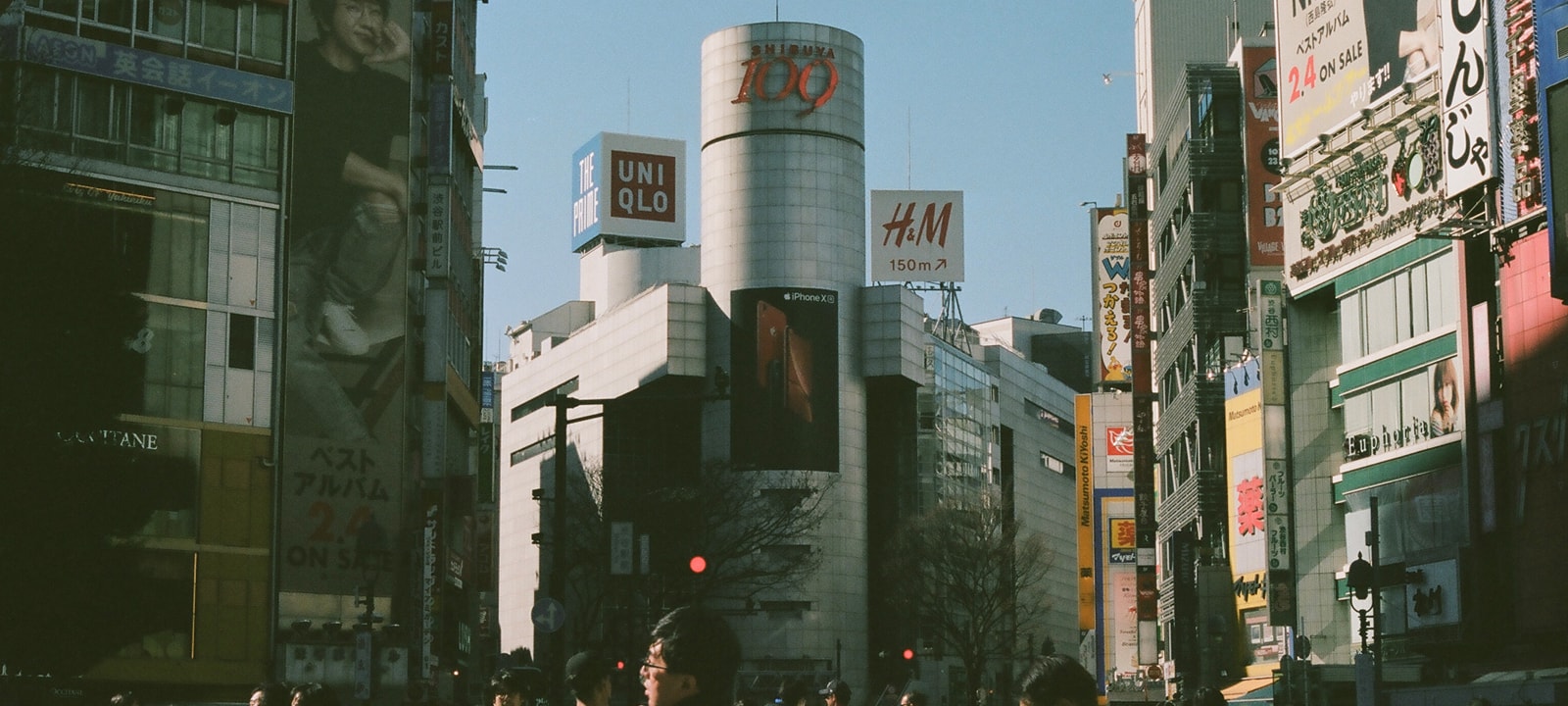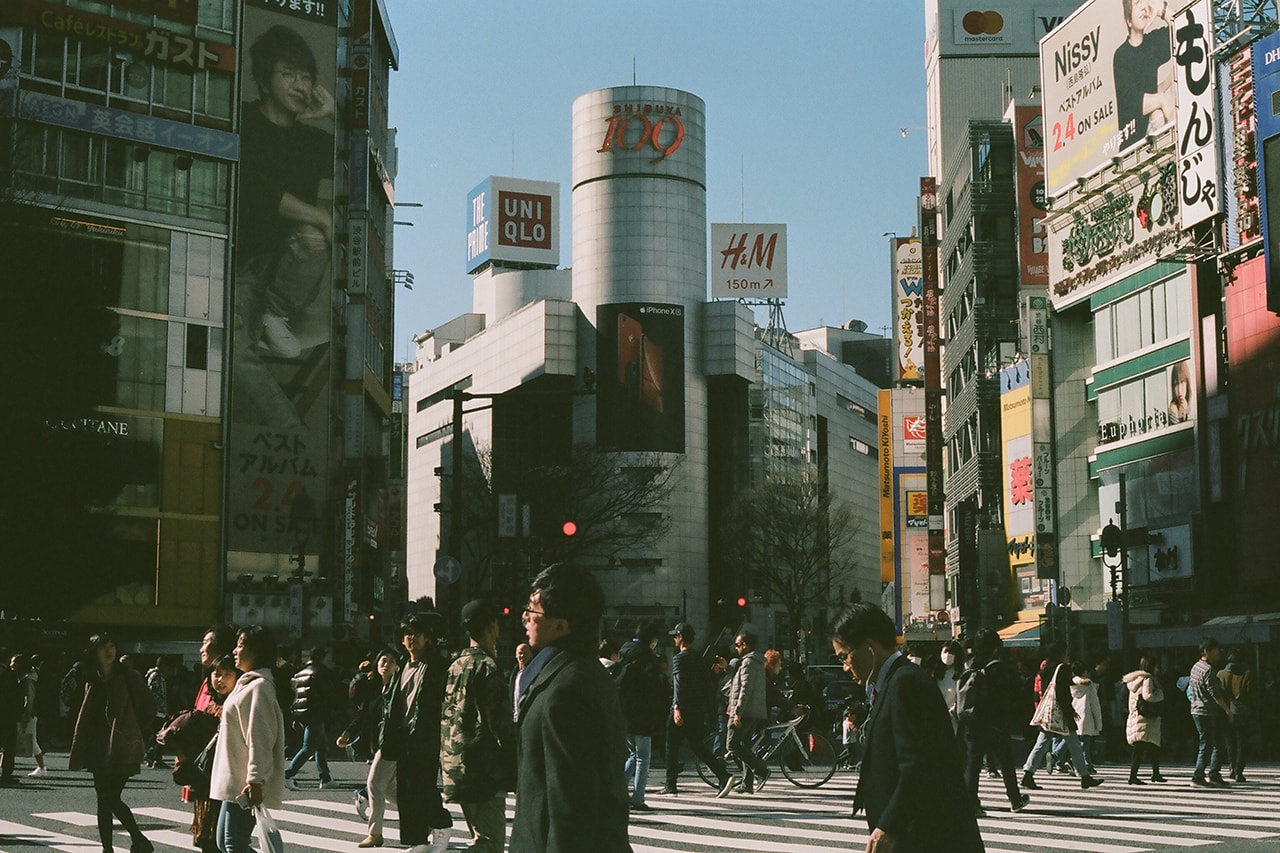 The Best Places to Visit in Tokyo According to Locals
Lauren Tsai, Mademoiselle Yulia, Lala Takahashi and more share their insider tips.
Always ahead of the trends, Tokyo has long been a dream travel destination for many fashion and style enthusiasts, design lovers and of course, anime worshippers. While the Japanese capital is often praised for its endless options of shopping and entertainment, as well as for its convenient and intricate transportation system, there's also a more traditional side to the vibrant metropolis. From numerous temples to picturesque Japanese gardens, to storied theaters where the classical Japanese dance-drama kabuki is performed, the city also takes pride in its country's rich history and culture.
To help you make the most out of your next trip to Tokyo, we've asked some of our favorite locals including illustrator and actor Lauren Tsai, DJs Mademoiselle Yulia and Alisa Ueno, models Julia Abe and Lala Takahashi, as well as street style mavens AMIAYA to share with us their best tips to navigate the busy city. Continue reading for an insider's guide to Tokyo, Japan.
For the travel-obsessed, be sure to check our other city guides.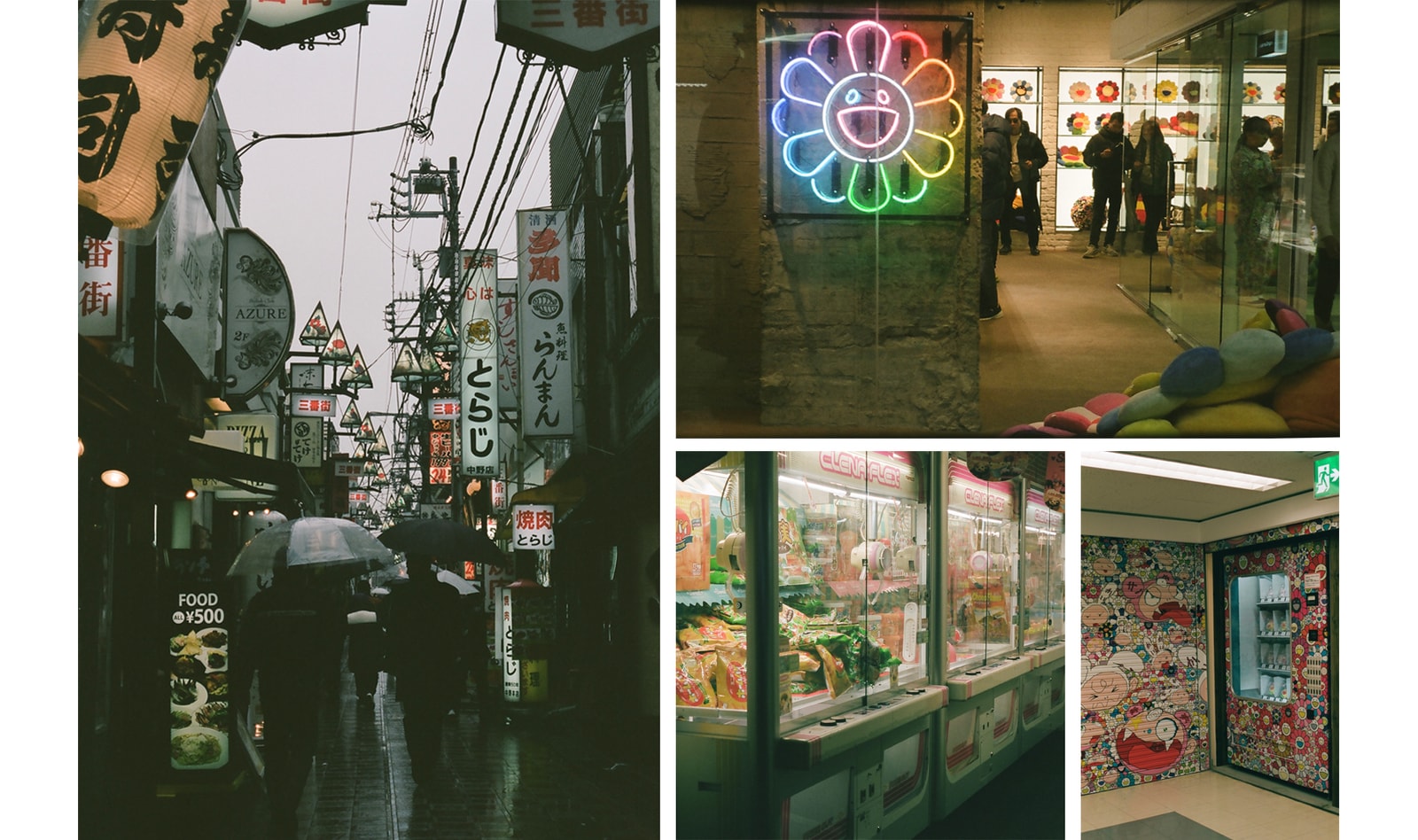 "If you're a fan of art, comics, figures, vintage books, art galleries and magazines, then Nakano Broadway will be like Disneyland for you. Nakano Broadway is right next to Nakano train station and is a special street full of food vendors and drugstores on the street-level, groceries underground, and a land of never-ending art discoveries on the upper floors. You could get lost here for an entire day. I recommend bringing cash as some vendors don't take credit cards." –
Lauren Tsai
"There are many anime, manga and toy stores in this arcade. You may find old movie posters or art books as well. There's also an arcade game area so I could literally stay here all day. There are cafés and a supermarket within the same roof, so it's very local and chaotic in a way, and that makes this place really interesting." – Mademoiselle Yulia
Address:
 5-52-15 Nakano, Nakano-ku, Tokyo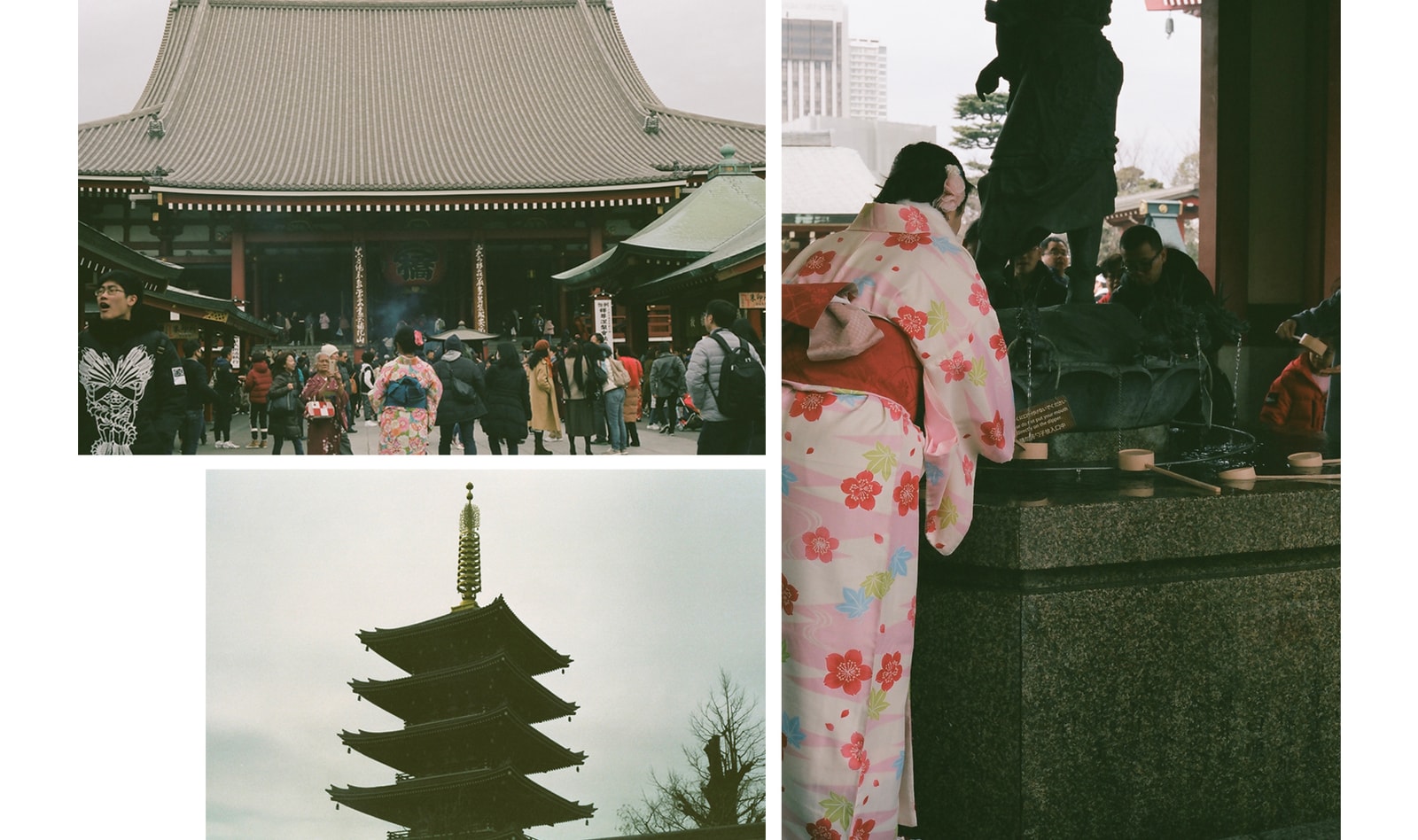 Asakusa
"I like walking down the streets of the Sensoji Temple and eating around in that area. There is this place where you could make plastic food replicas. You should try doing that. It's fun." –
Lala Takahashi
Shin-Okubo
"Shin-Okubo is the famous Korea town in Tokyo. Since I like K-pop and Korean food, I enjoy going there with my schoolmates and model friends from the same agency as mine. My favorite restaurant in the area is Myeongdong Norimaki." - Lala Takahashi
Sendagaya
"I just love this area. There are small boutiques and a lot of cafés, and there aren't a lot of young people in the area so it's very calm. This area has great energy, so you must come check it out and grab lunch or coffee at Ron Herman. There's also an amazing udon noodle restaurant nearby called Zen. Sendagaya also has great access to all the major spots in Tokyo as well." – Alisa Ueno
"This art museum is located in the heart of Minami-Aoyama which is known as one of the most popular shopping areas in Tokyo. Despite the neighborhood's character, the museum gives you a very quiet and serene feeling. I love its tranquil Japanese garden. I do recommend you to visit especially if you are interested in [learning about] the Japanese tea ceremony." - 
Mademoiselle Yulia
Address:
 6-5-1 Minamiaoyama, Minato-ku, Tokyo
An immersive and Instagram-friendly exhibition space,
teamLab Borderless
is famously known as the world's first all-digital art museum. Without guide maps, guests are invited to freely explore different rooms installed with interactive work, and are even allowed to touch the art work. From the color-changing "Forest of Lamps" to the light-shifting "Crystal World," you have to visit the museum to experience it all for yourself.
Address:
 Odaiba Palette Town, 1-3-8 Aomi, Koto-ku, Tokyo
"If you are in Japan and not watching kabuki, you are totally missing out. I go watch kabuki once or twice a month. There are box seats with Japanese bento menus or lower-priced seats for short visits, so there are actually many options to how you could watch the play. There are gallery space, cafés and gift shops as well, so it's worth a visit. Kabukiza Theatre was designed by famous architect Kengo Kuma." - Mademoiselle Yulia
Address: 4-12-15 Ginza, Chuo-ku, Tokyo
"I grew a new level of appreciation and respect for Japanese tea after coming to Sakurai for a tasting. If you have an interest in tea, Sakurai will provide you with a delicious journey through the finest of Japanese teas. Sakurai also serves small food dishes along with the tea." - 
Lauren Tsai
Address: 
5/F, Spiral Bldg, 5-6-23 Minami-Aoyama. Minato-ku, Tokyo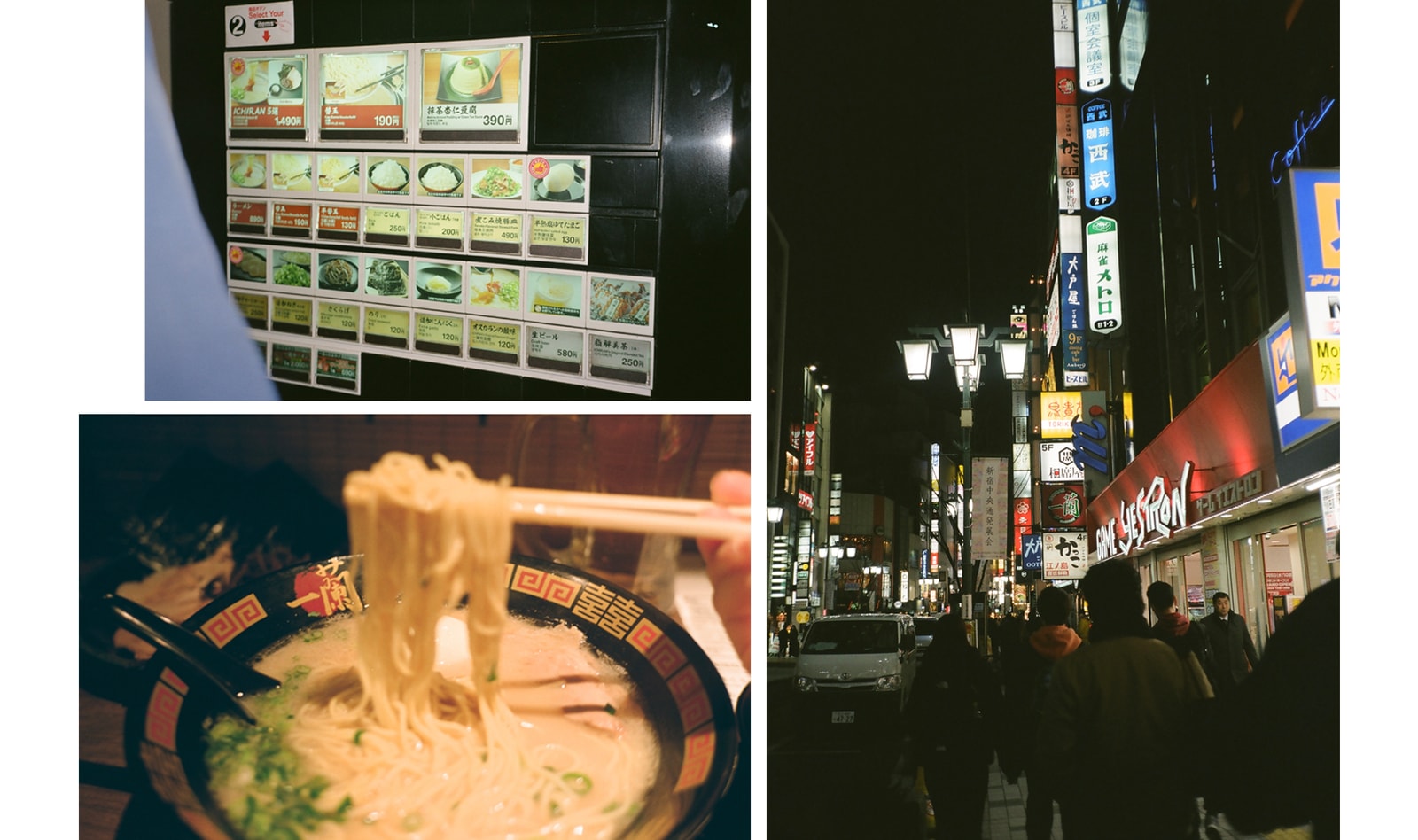 "No other ramen could beat Ichiran, my favorite pork broth ramen! There are many locations of Ichiran in Tokyo, and they stay open until pretty late. So, even after a long day of work I could go there and have my comfort food." – Julia Abe
Address: 1-17-10 Kabukicho, Shinjuku-ku, Tokyo
"It could be hard to find chicken and waffles in Japan. MOJA not only has the best chicken and waffles in Tokyo, but the space of the restaurant is also so kawaii — I'd do a shoot there anytime." - 
Julia Abe
Address:
 1-11-1 Shibuya, Shibuya-ku, Tokyo
Toridashi Oden Samon "This oden restaurant by Naka-Meguro station is one of my favorite places to get oden. Oden is a Japanese dish consisting of various meats, vegetables, tofu and konnyaku stewed together in a light dashi broth. You may choose which ingredients you'd like specifically, so you could eat a hearty or a light meal depending on your selections." - Lauren Tsai

Address: 3-5-31 Kamimeguro, Meguro-ku, Tokyo "Men Chirashi is an udon noodle restaurant located on the side streets of Harajuku. The noodles are completely made to order so it has a great texture. I also love its negitoro (tuna and chives) rice ball as well. There is also a food truck in front of the restaurant where they sell dashimaki (traditional Japanese egg roll made with egg and broth) dog. I think you may only be able to get this in Japan, and there's always a long line in front of it. It's amazing and everyone must give it a try." - Alisa Ueno

Address: 6-13-7 Jingumae, Shibuya-ku, Tokyo

A favorite of HYPEBAE editors, this small tea house located in the offbeat and stylish neighborhood of Shimokitazawa is a must-visit, especially during the warmer months of the year. Besides deliciously prepared tea, you'll find a menu full of towering, fluffy shaved ice in flavors ranging from matcha to hojicha.

Address: 2-30-2 Kitazawa, Setagaya-ku, Tokyo

"This bar is known for serving cocktails made exclusively with made-in-Japan alcohol using various methods." - AMIAYA

Address: 12/F, PLUSTOKYO, 1-8-19 Ginza, Chuo-ku, Tokyo "The lemon sour is amazing! The bar has a unique ambiance with an interior filled with books, giving it a library vibe. The atmosphere of Shinjuku Golden Gai (nightlife area in Tokyo) is also something you could only experience in Japan." – AMIAYA

Address: 1-1-6 Kabukicho, Shinjuku-ku, Tokyo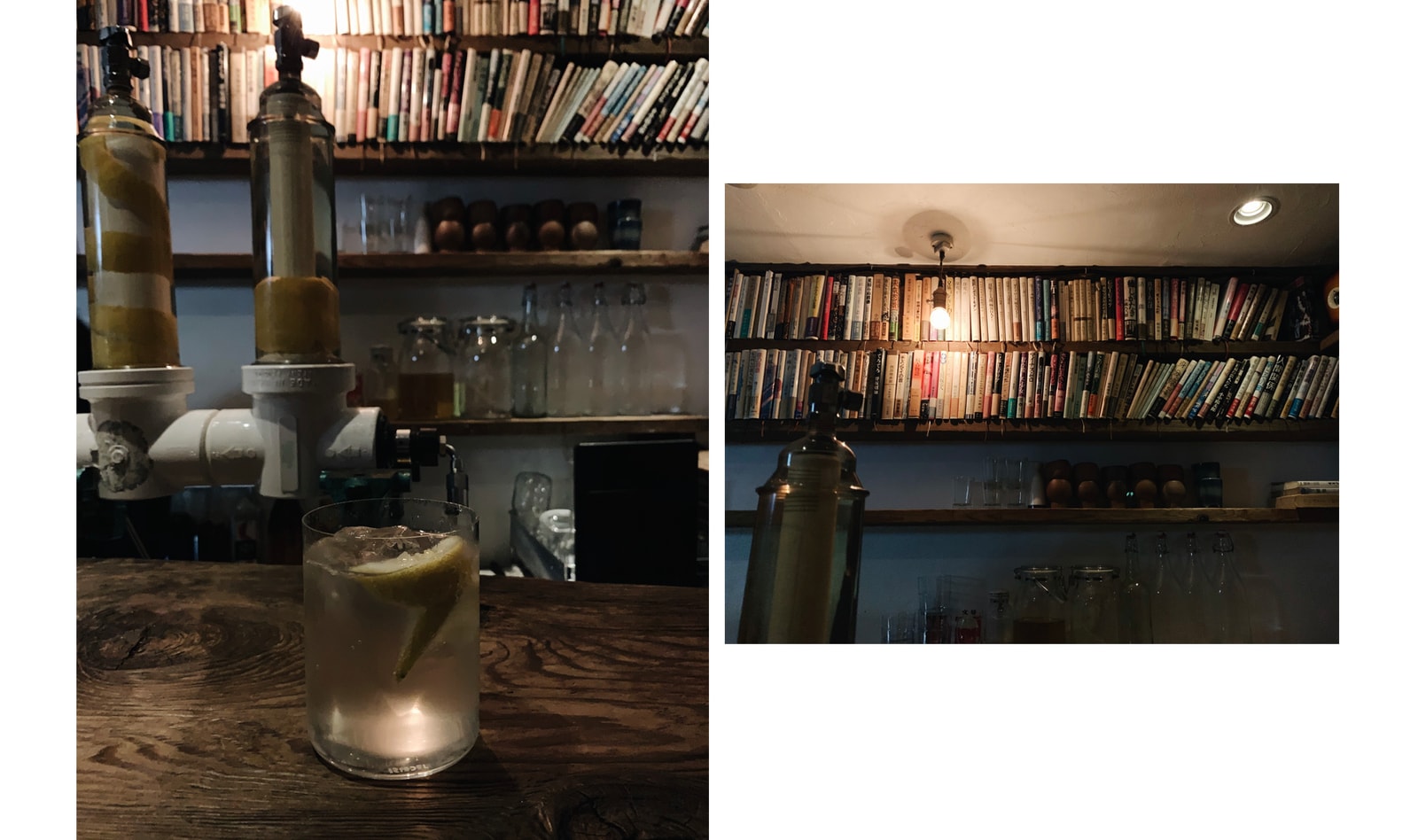 "Funktique offers a selection of '80s and '90s sporty vintage items. The clothes are affordable and super cute." - 
AMI
AYA
Address:
3/F, 3-21-22 Jingumae, Shibuya-ku, Tokyo
"You have to visit Shibuya 109. This place has created many trends for the girls in Japan and houses many Japanese clothing brands including my brand, Fig & Viper. The building itself is an experience, and you could check out all the current, cute Japanese fashion here." - Alisa Ueno
Address:  2-29-1 Dogenzaka, Shibuya-ku, Tokyo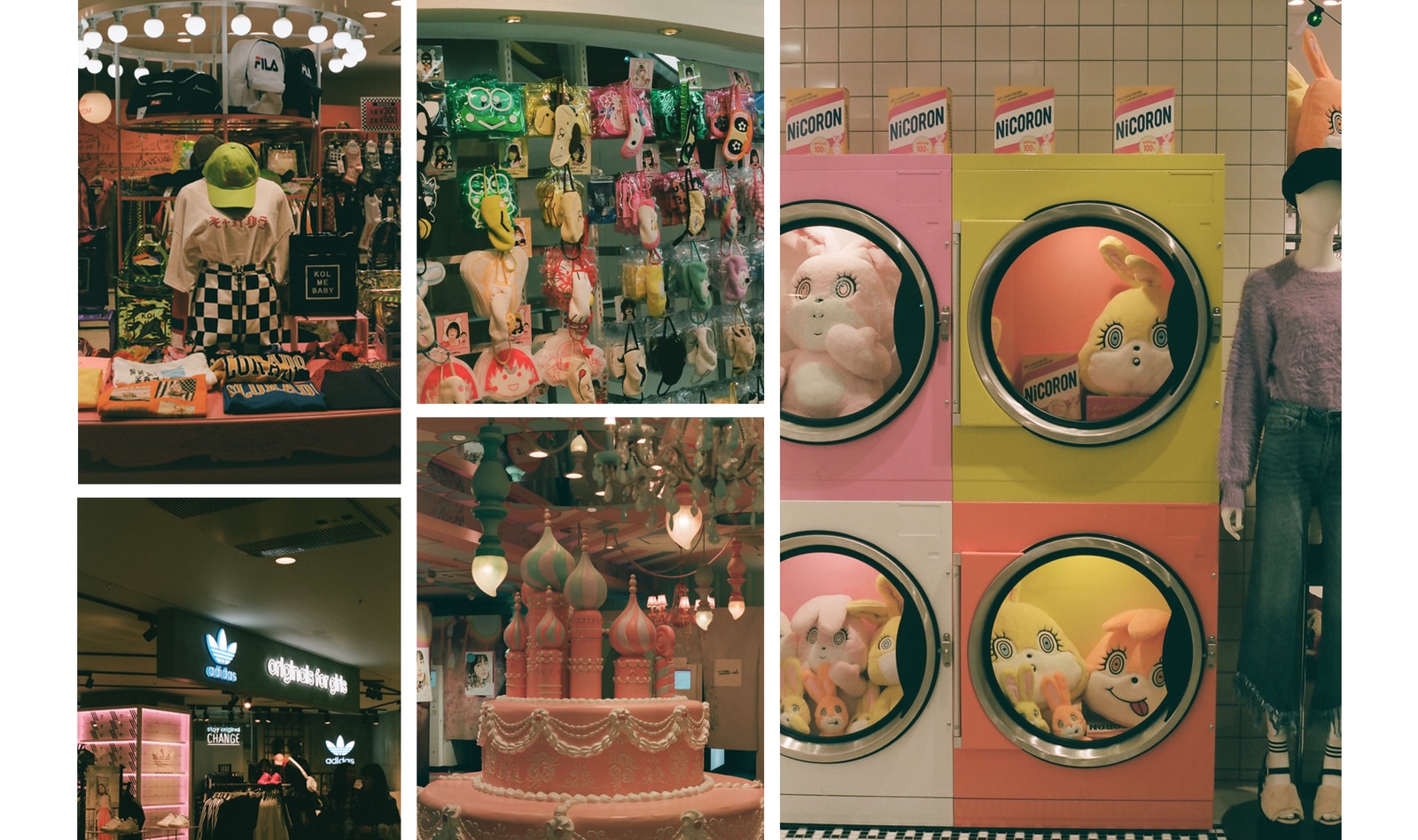 When in Tokyo, sneakerheads should make a beeline for atmos. From
Nike
 and
Converse
, to 
PUMA
 and 
adidas
, the popular sneaker boutique carries the latest footwear, apparel and even Japan-exclusive styles from some of our favorite sports brands. Catering to the female consumer, the store has also opened a few locations of
atmos pink
, an offshoot of atmos that stocks sneakers designed for women.
Address:
3-22-8 Jingumae, Shibuya-ku, Tokyo
While you're at it, check out Nike's massive Kicks Lounge in the trendy Omotesando area. Swoosh fans will be able to find a range of footwear and clothing from
Nike Sportswear
, Nike Running,
Nike SB
,
Jordan Brand
and more within the store. In addition to garment tailoring, the shop also offers customization of T-shirts, hoodies and sports bras with over 30 different logo designs.
Address: 
4-25-12 Jingumae, Shibuya-ku, Tokyo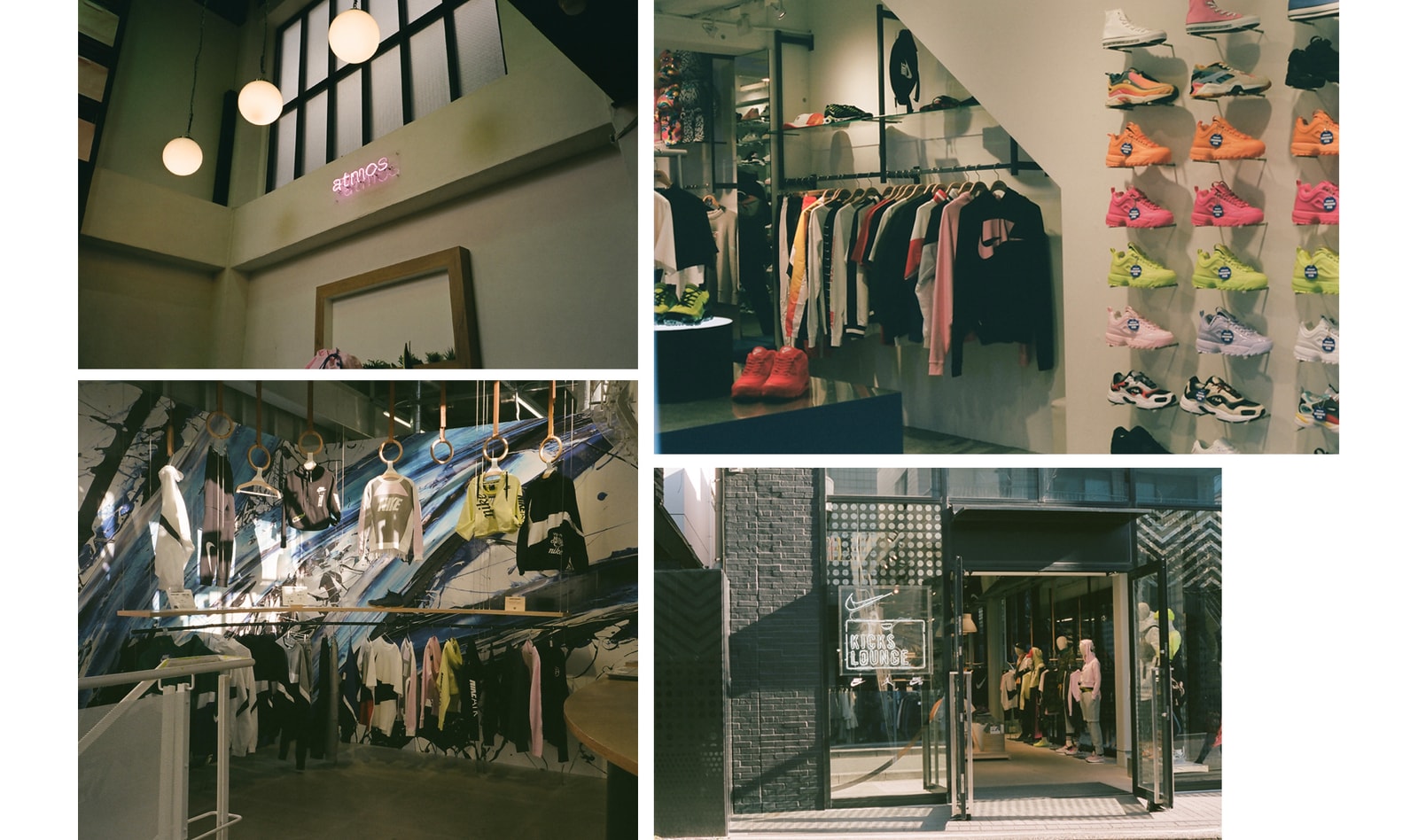 If you plan on visiting Ginza, make sure to stop by Dover Street Market's outpost located in the district. Resembling an art gallery, the multi-story concept store juxtaposes the latest designer fashion from brands such as
Maison Margiela
,
Burberry
and
Moncler
with large, photo-worthy installations. Of course, you may also pick up a
COMME des GARÇONS PLAY
tee as a souvenir from the store.
Address:
  6-9-5 Ginza, Chuo-ku Tokyo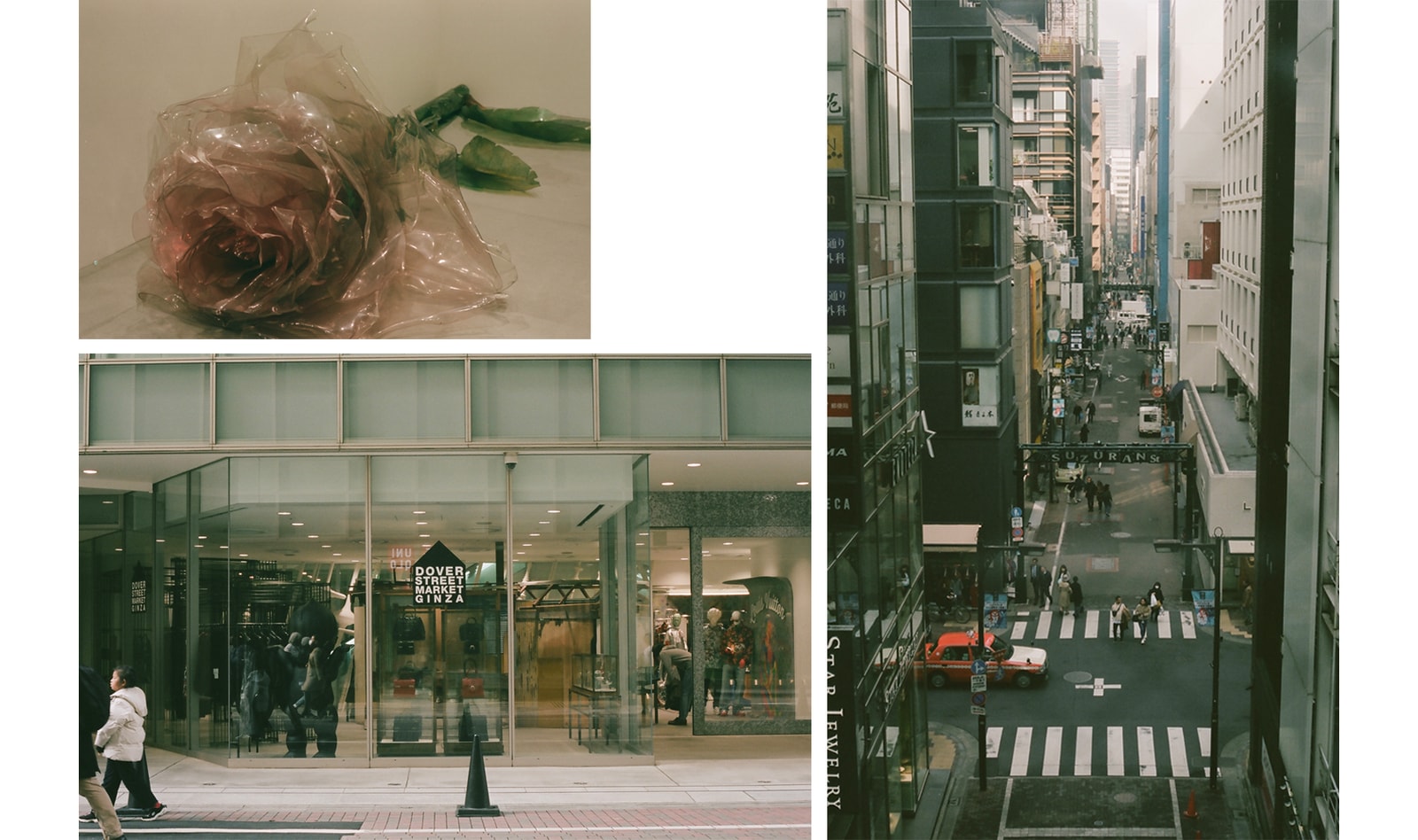 You can't possibly miss the Shiseido Building when wandering in Ginza. With an eye-catching exterior painted in the cosmetics brand's signature red color, the building not only serves as the headquarters of the beauty company, but it also houses a sweets shop, a café, restaurants, a bar, a
beauty center
 as well as a gallery.
Within a two-minute walk, you'll arrive at the four-story Shiseido the Store, where you could find products from every single
makeup
,
skincare
,
haircare
and
fragrance
brand under the Shiseido umbrella, including 
Clé de Peau Beauté
, 
Waso
 and many more.
Address:
 7-5-5, Ginza, Chuo-ku, Tokyo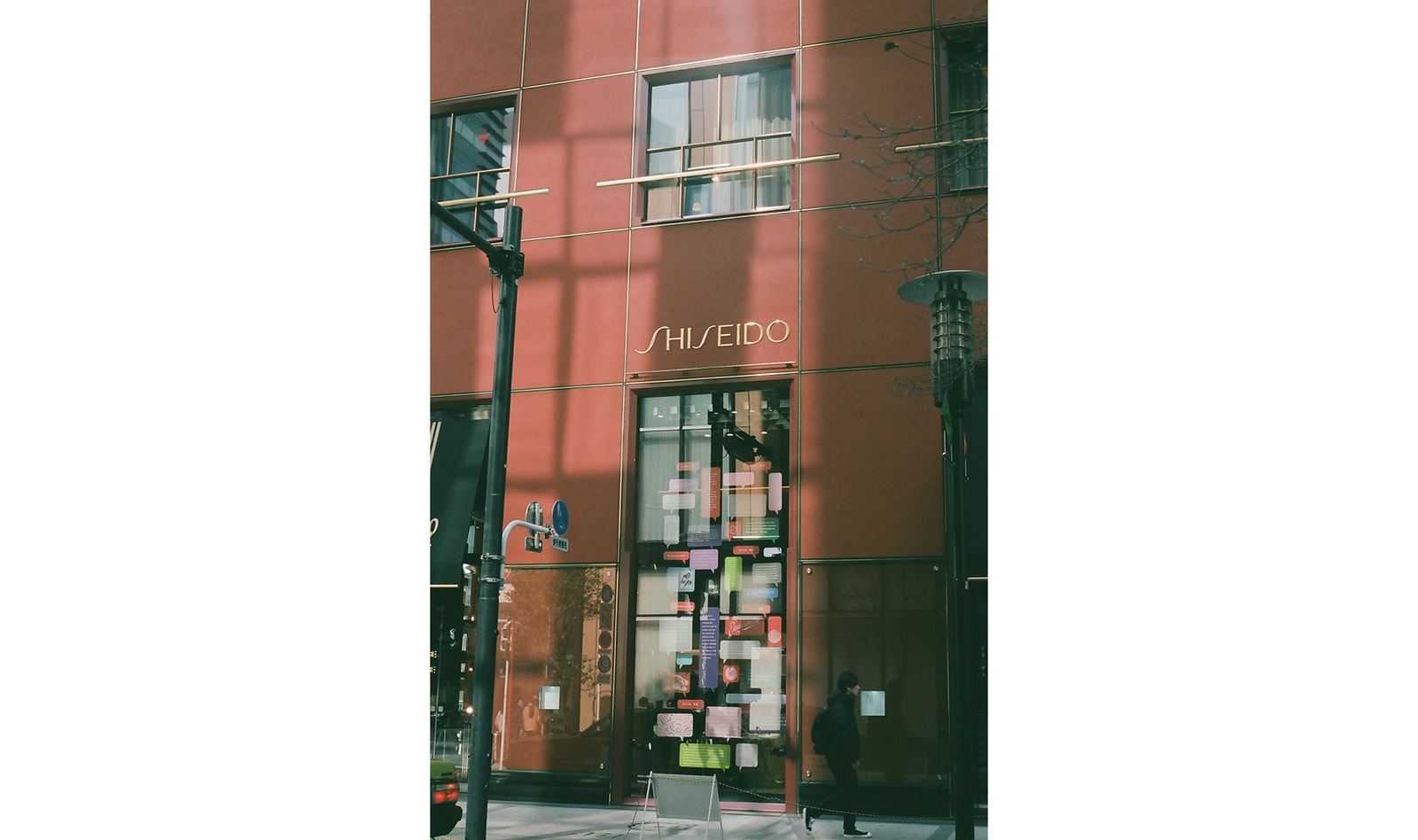 If you're looking for accommodation for your next trip to Tokyo, check out Mustard Hotel. A five-minute walk away from the Shibuya JR station, the minimalist hotel has a focus on community building and encourages guests to fully experience local culture. In addition to shared amenities like a common room with a mini kitchen, bikes and skateboards are available for rental. The hotel is also linked to a café-bar called
Megan
if you ever need to grab a quick bite or a drink.
Address:
 SHIBUYA BRIDGE B,1-29-3 Higashi, Shibuya-ku, Tokyo