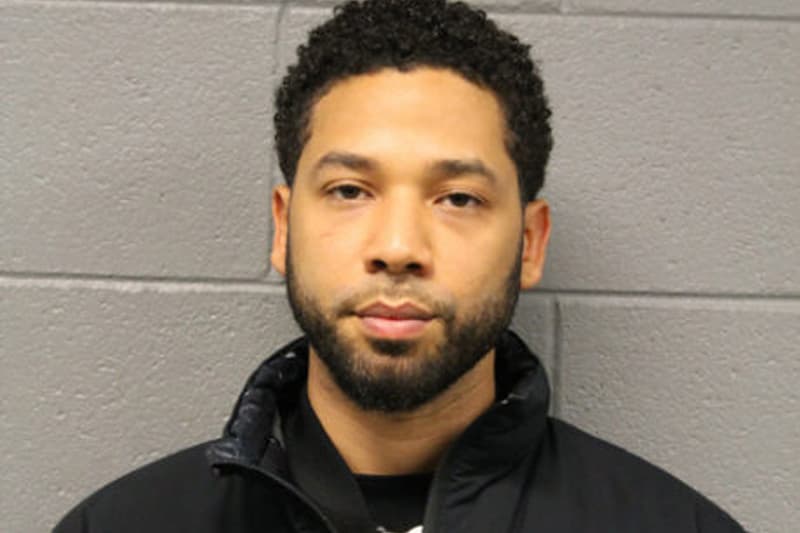 Culture
UPDATE: Prosecutors Have Dropped All Charges Against Jussie Smollett
The actor's record has been "wiped clean."
UPDATE: Prosecutors Have Dropped All Charges Against Jussie Smollett
The actor's record has been "wiped clean."
UPDATE: New York Magazine has reported that prosecutors in Chicago have now dropped all charges against Jussie Smollett. This news comes two weeks after the actor pleaded not guilty to 16 counts in relation to the incident in January, where he was accused of lying about being the victim of and staging a homophobic and racist hate crime.
It's currently unclear as to what exactly led the prosecutors to drop the charges, however Smollett's lawyers shared the following statement:78o
"Today, all criminal charges against Jussie Smollett were dropped and his record has been wiped clean of the filing of this tragic complaint against him. Jussie was attacked by two people he was unable to identify on January 29th. He was a victim who was vilified and made to appear as a perpetrator as a result of false and inappropriate remarks made to the public causing an inappropriate rush to judgement."
A prosecutor in the case added "We believe this outcome is a just disposition and appropriate resolution to this case." As it stands, the actor has had his record wiped of this incident.
---
Last month, news broke that Empire actor Jussie Smollett had been the victim of a brutal hate crime in Chicago. Reports stated that two men began shouting racial and homophobic slurs at him before physically attacking him, pouring a chemical substance believed to be bleach on him, wrapped a noose around his neck and beat him. Understandably, the world was outraged by this senseless attack and many rushed to offer their support and sympathy to Smollett, however it was recently uncovered by Chicago police that he actually orchestrated the attack himself, due to being "dissatisfied with his salary."
The actor has now been charged with felony disorderly conduct, for filing a false police report and many of those who initially rallied behind him are calling out his despicable behaviour. There are reports he may be suspended from Empire and many are unclear about what his future – if any – in Hollywood will be following this scandal.
Stay tuned for updates on the situation as news unfolds, and take a look at some Twitter reactions from those in the entertainment industry below.
The mugshot we all knew was coming. https://t.co/fcyovwKEDe

— 50cent (@50cent) February 21, 2019
Wait.. what? He used a CHECK? Noooooooooooooo

Police Say Jussie Smollett Paid Two Men By Check To Stage Attack; 'This Publicity Stunt Was A Scar That Chicago Didn't Earn' – CBS Chicago https://t.co/rKvoDQq40I

— terry crews (@terrycrews) February 21, 2019
I've been vocal about this situation & my love for Jussie & his entire family. I will continue to hope for the best for everyone involved as things continue to unfold. And I, like all of you, will watch them unfold. But believing victims is always the right choice. Always. ❤️

— yvette nicole brown (@YNB) February 21, 2019
So @JussieSmollett #JussieSmollet Do you want to know how a REAL VICTIM FEELS?… pic.twitter.com/zTiXyd8uaD

— Pauley Perrette (@PauleyP) February 22, 2019
Having to adjust your story because of real life shit suuuuucks. It's hard and it's frustrating, and you don't have enough time, and your brain WON'T LET GO of the first version, and fiction and reality battle endlessly… anyway My whole heart goes out to the Empire room, ugh.

— Carina Adly MacKenzie (@cadlymack) February 21, 2019
My head is exploding this morning. I have to get off Twitter. This story is pathetic. All of it.

— Andy Cohen (@Andy) February 21, 2019
Share this article