Frankie Collective Celebrates Nike Air Max Day 2019 With Air Max Deluxe-Inspired Reworks
We've teamed up with the streetwear label for a giveaway of these one-of-a-kind designs.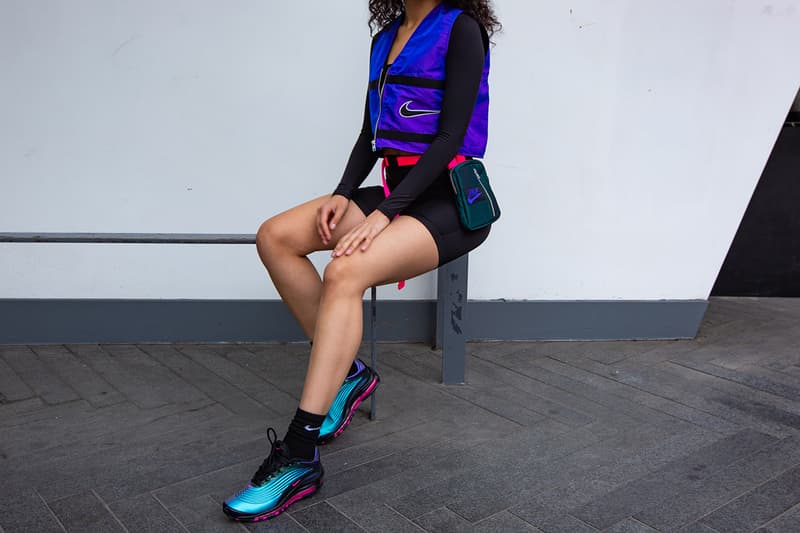 1 of 5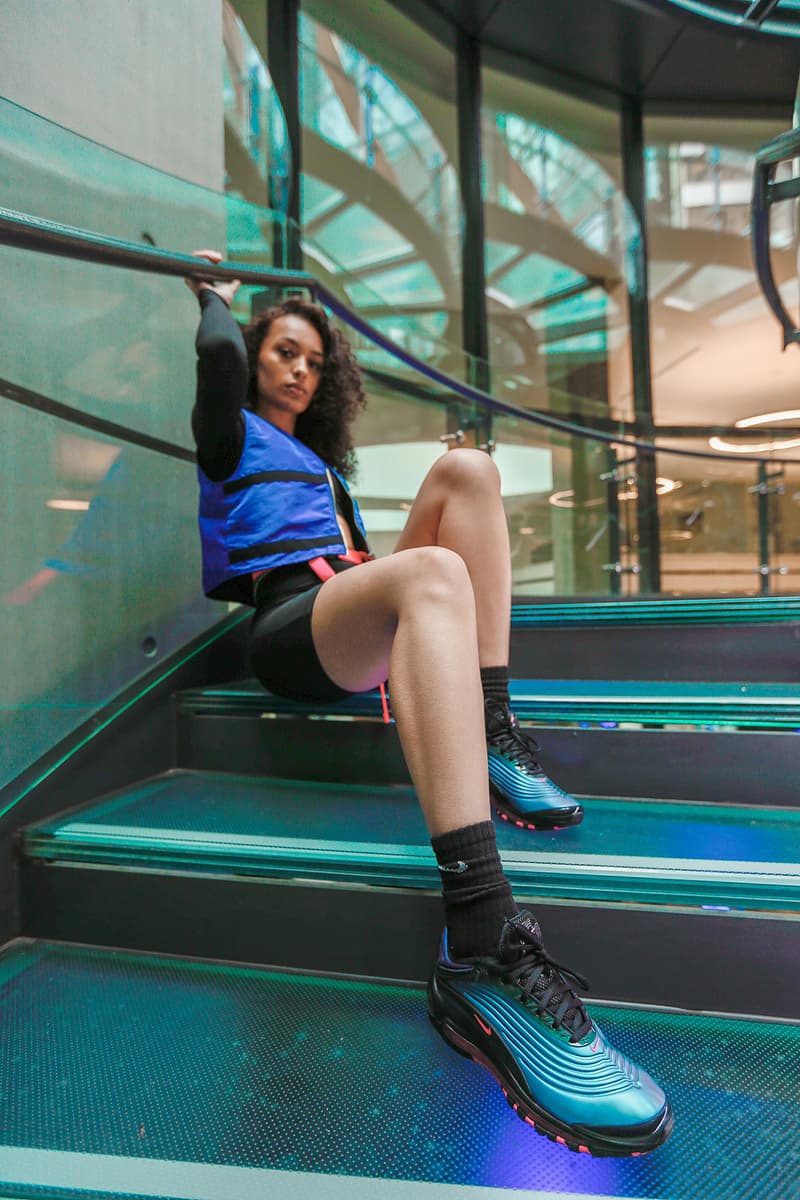 2 of 5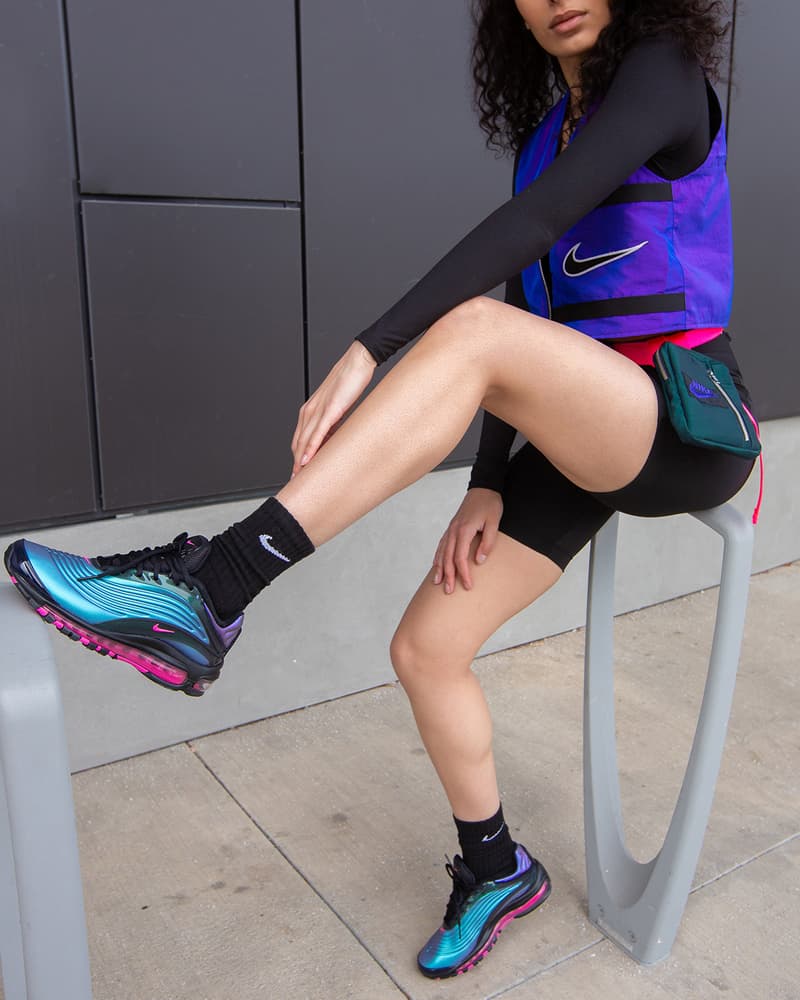 3 of 5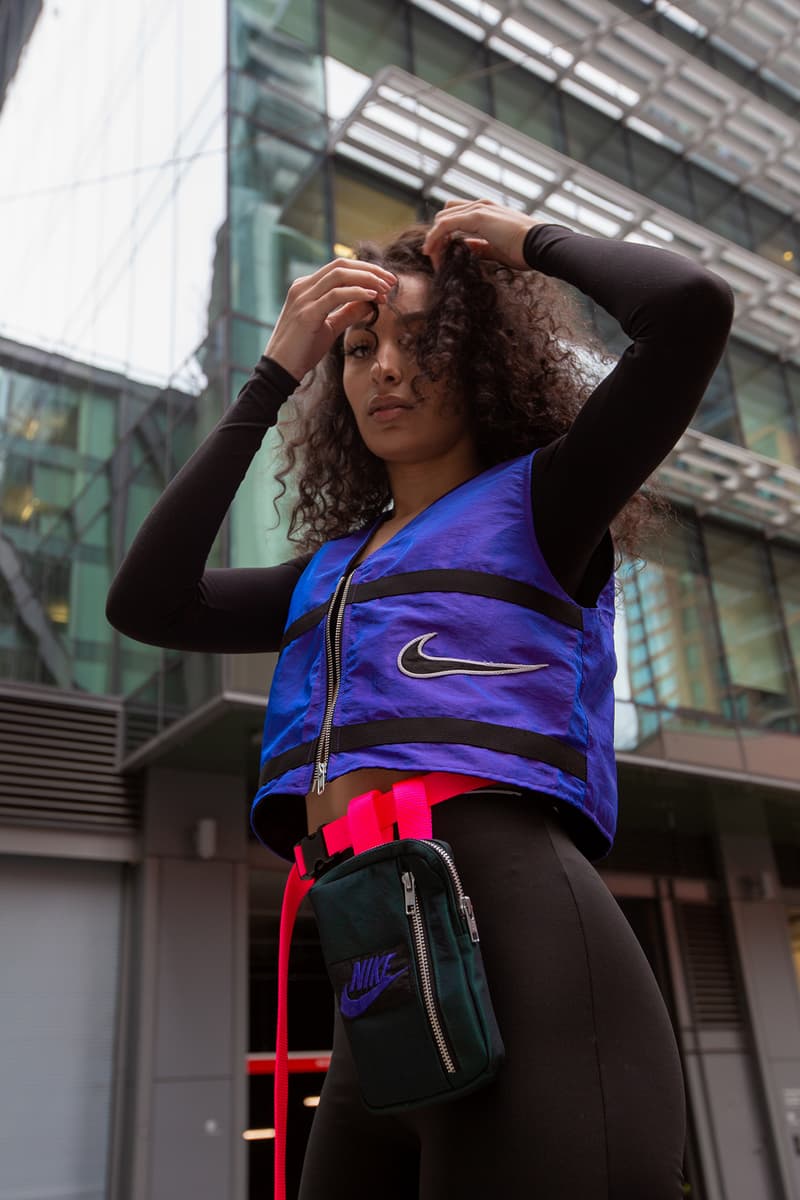 4 of 5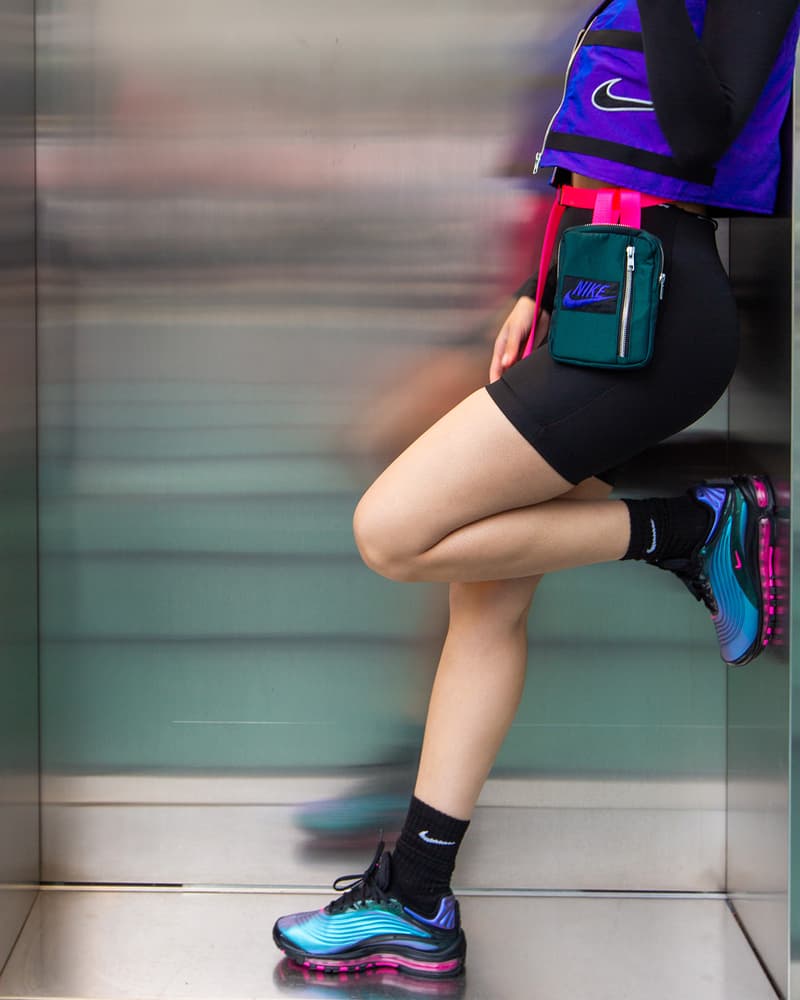 5 of 5
Last Air Max Day, Frankie Collective worked its magic on some vintage Nike windbreakers, transforming the second-hand garments into a sleek flight suit that bears the same coloration as the iconic Air Max 98 in the OG "Gundam" colorway. This March 26, we're teaming up with the Vancouver-based streetwear label once again for an editorial that's inspired by one of our favorite Air Max silhouettes at the moment — this time around, it's the ultra-futuristic Air Max Deluxe.
Taking cues from the ombré, color-shifting makeup of the "Black/Laser Fuchsia" runners, the team at Frankie Collective has dreamed up a metallic purple, cropped zip-up vest, as well as a matching waist bag designed with a neon pink buckled belt. Both items are created by repurposing old Nike pieces that the Canadian streetwear label has accumulated.
To celebrate Air Max Day 2019, we're joining forces with Frankie Collective to host a giveaway that features not only the two reworked pieces as prizes, but also the Nike Air Max Deluxe that inspired this very editorial. For a chance to win the bundle, take a look at the instructions below to learn how you can enter the giveaway.